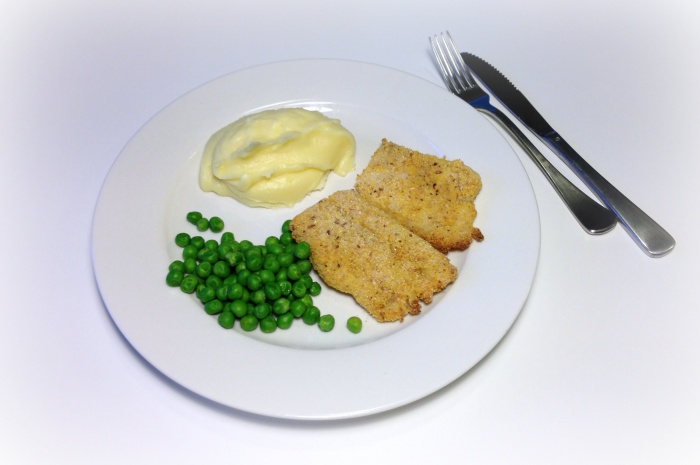 Serves 4
Ingredients
400g white fish fillet
Juice  of half a lemon
½ teaspoon all purpose seasoning
50g polenta
50g dried breadcrumbs
1 egg, lightly beaten
2 tablespoons olive oil/ olive oil spray
Frozen peas and mashed potato, to serve
How to
Heat oven to 200C/fan 180C. Cut the fish into 8 pieces, then squeeze over the lemon juice.
Line a baking sheet with baking paper, and mix the  seasoning, polenta and breadcrumbs on it. Dip the fish into the egg, then turn several times in the polenta and breadcrumb mixture to coat. Repeat with all the pieces of fish.
Drizzle with olive oil or spray and bake for 15 minutes, turning halfway through cooking. Serve with peas and  mashed potato.
 Other info
Prep time: 10 minutes Cooking time: 15 minutes
Adapted from: BBC Good Food 40 Low-Fat Recipes 
.