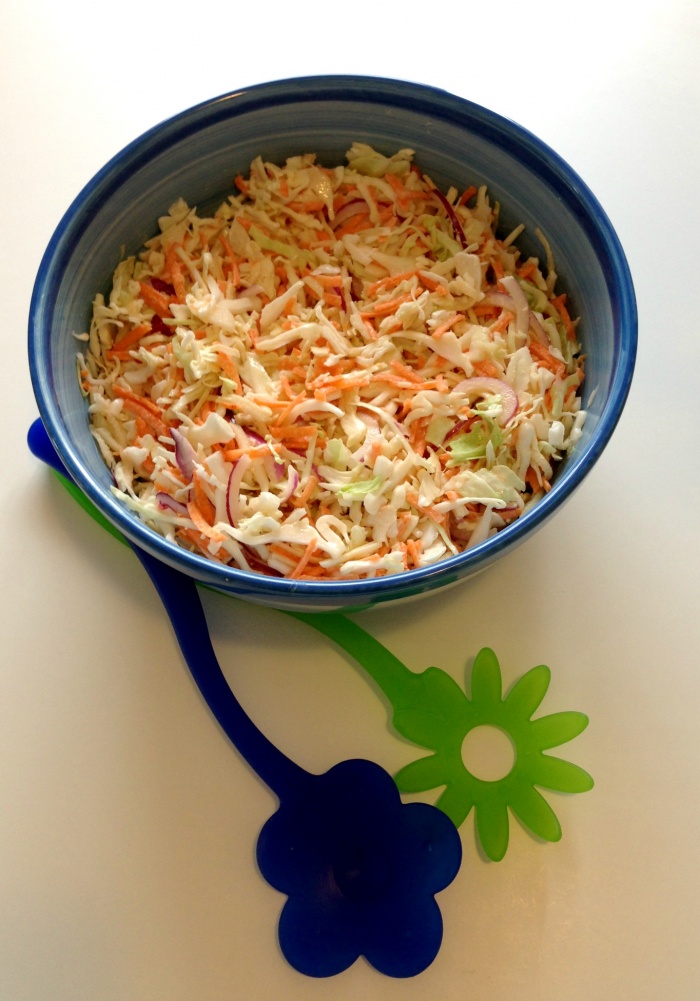 Serves 6
Low-fat but very more-ish!
Ingredients
1/3 cup plain low fat yoghurt
1 tablespoon Dijon mustard
2 tablespoons lemon juice
1 tablespoon apple cider vinegar
1⁄2 white cabbage, shredded
2 carrots, coarsely grated
1⁄2 red onion,  sliced
1 apple, peeled and grated
How to
Combine carrots, cabbage, apple and onion in large bowl.
Whisk yoghurt, lemon juice, vinegar and mustard together and season to taste.
Add the dressing to cabbage mixture and toss to combine. 
Other info
Prep time:  10 minutes
Tip!  You can use any cabbage variety for coleslaw – red, savoy, even wombok. After trimming the cabbage, cut it into manageable-size wedges to make shredding it finely a lot easier. I used the grating/slicing blade on my food processor, and the one blade did it all!
Reference:  Australian BBC Good Food Magazine, July 2012