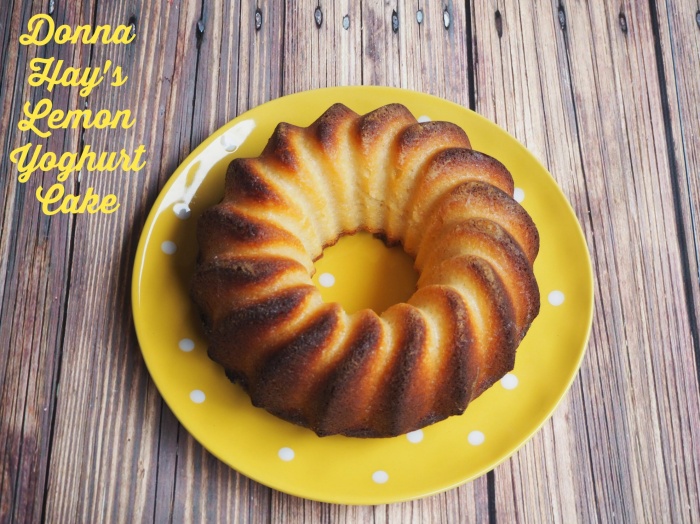 Serves 10-12
This cake is easy-peasy, lemon squeezy! It's one-bowl-wonderful and lemon luscious! One slice is never enough! Check out the Thermomix conversion here.
Ingredients
¾ cup (180ml) vegetable oil
2 eggs
1 tablespoon finely grated lemon rind
2 tablespoons lemon juice
1 cup (280g) thick natural yoghurt
1¾ cups (385g) caster sugar
2 cups (300g) self-raising  flour
FOR THE LEMON FROSTING
¾ cup (120g) granulated sugar
¼ cup (60ml) lemon juice
How to
Preheat oven to 180°C /160C fan-forced. Liberally grease and lightly flour a bundt tin.
Place the oil, eggs, rind, lemon juice, yoghurt and sugar in a bowl and whisk to combine.
Sift over the flour, and stir until smooth.
Pour the mixture into prepared tin and bake for 35-40 minutes or until cooked when tested with a skewer.
Allow the cake to cool for about 10-15 minutes and then remove from the tin and place on a plate.
To make the lemon frosting, gently stir together the sugar and lemon juice.
Spoon over the cake and allow to set. Serve warm.
Other info
TIP! For a beautiful bundt – make sure the bundt tin is really well-greased and lightly flour the tin before pouring the mixture in.