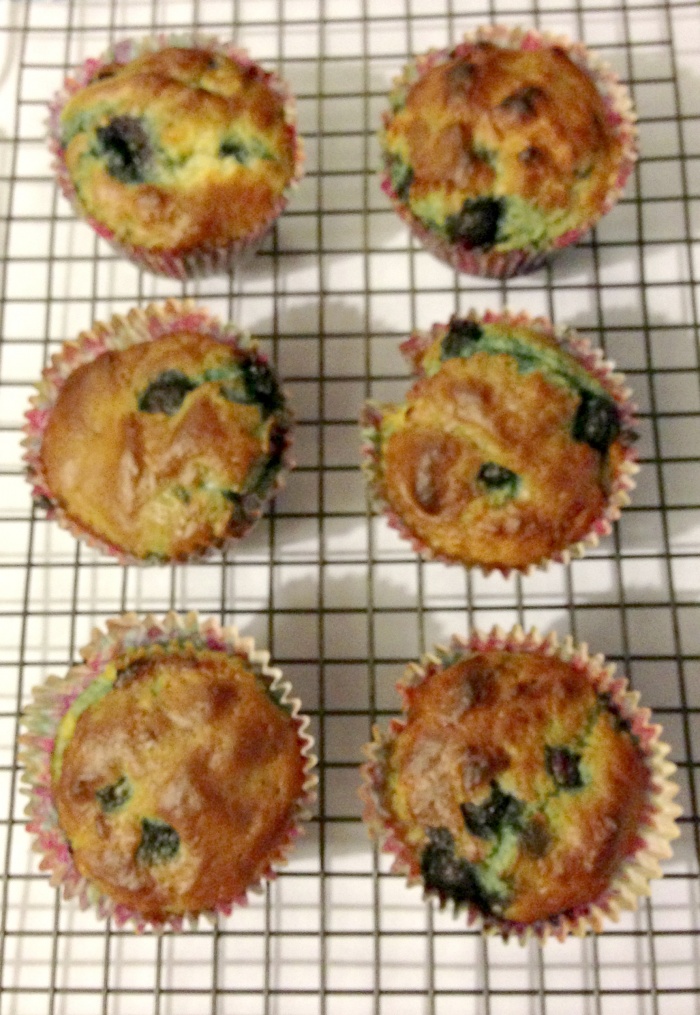 Makes 12
Nigella thinks that muffins are the easiest things in the world to make, and I'm inclined to agree! You can make these yummy muffins in the time it takes to walk to the shop to buy some! Try these; so quick, so easy and so delicious (warm or cold!) 
Ingredients
75g unsalted butter, melted
200g plain flour
1/2 teaspoon bicarbonate of soda
2 teaspoons baking powder
75g caster sugar
pinch of salt
200ml buttermilk
1 large egg
½ cup (125 ml) milk
200g blueberries
How to
Melt the butter and allow it to cool for a little. Preheat oven to 200C/180C fan-forced.
Combine all the dry ingredients in a bowl, and in a measuring jug beat together the buttermilk, egg and melted butter.
Using a wooden spoon and a gentle hand, pour the wet ingredients into the dry  and mix  lightly  to combine. Don't worry about lumps; the important thing with muffins is that the mixture isn't over-mixed.
Fold in the blueberries, again keep the mixing to the minimum. You can also add some orange zest at this point if you fancy.
Spoon into the muffin cases. Nigella uses an ice cream scoop and a small rubber spatula which works brilliantly!
Bake for 20 minutes by which time the muffins should be risen and golden and firm on top.
Remove from tin and cool on a wire rack.
Reference:  How to Be a Domestic Goddess, Nigella Lawson