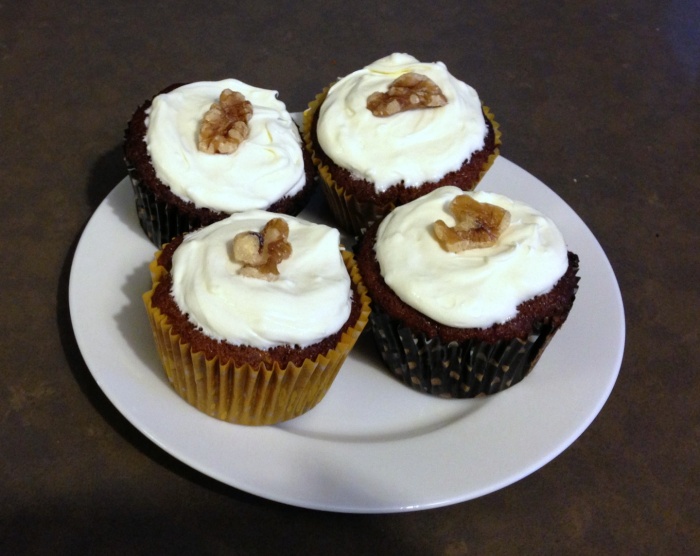 Serves 12
Pumpkin and cinnamon are the heroes of these magically moist cupcakes! Double up, and enjoy a batch today and freeze some more for a future treat. These cupcakes are equally delicious uniced, so why don't you save yourself  some calories and give the icing a miss?
Ingredients
175ml sunflower oil
175g brown sugar
3 large eggs, lightly beaten
1 teaspoon vanilla extract
200g coarsely grated pumpkin
100g sultanas or 100g white chocolate chips
grated zest 1 orange
2 teaspoons  ground cinnamon
200g self-raising flour
1 tsp bicarbonate of soda
FOR THE FROSTING
200g tub full-fat cream cheese
85g icing sugar
toasted chopped pecans or walnuts,to decorate (optional)
How to
Heat oven to 180C/160C fan/gas 4. Line a 12-hole muffin tray with paper cases. Pour the oil into a large bowl and add the sugar, eggs and vanilla. Beat together, then add the grated pumpkin, sultanas or chocolate chips and orange zest.
Stir in the cinnamon, flour and bicarbonate of soda. Don't worry – the mixture will be quite wet. Spoon into the cases. Bake for 25 minutes until firm and springy to the touch and a cake tester  inserted in the centre of a cupcake comes out clean. Cool completely on a wire rack. At this stage you can freeze the cakes for up to 4 months.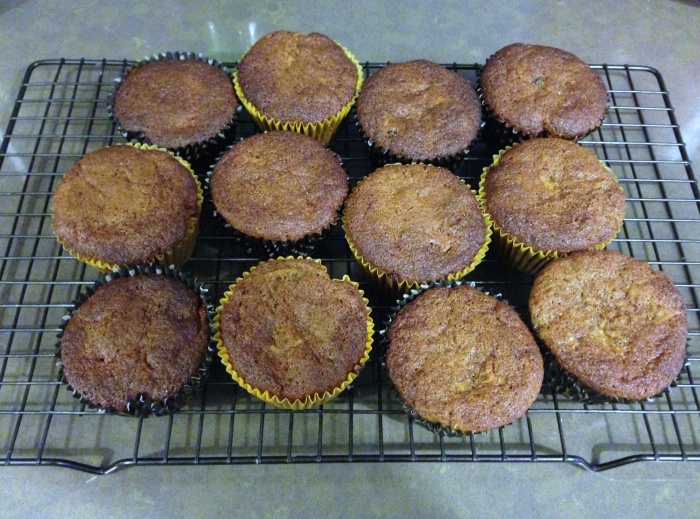 To make the frosting
 Beat the cream cheese and sugar together until smooth then spread on top of the cupcakes. Leave plain or decorate with toasted nuts. Store in the fridge, but return to room temperature to serve for the best flavour and texture. .
 Other info
Prep time: 15 minutes   Cooking time: 25 minutes
TIP!
If the flesh of your pumpkin is quite wet when grated, give it a good squeeze before using it. I used a food processor for the grating which kept the pumpkin pretty dry.
If you want a healthier option, enjoy the cupcakes uniced. Equally delicious and twice as healthy!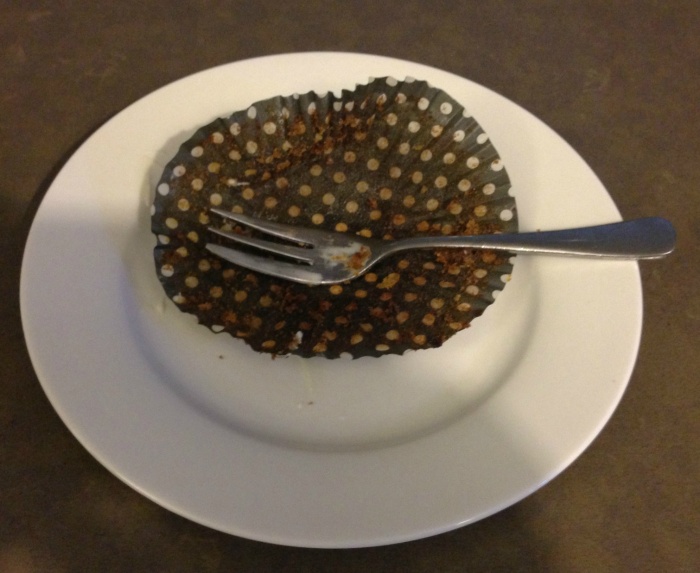 TO FREEZE: After cooling cupcakes completely, wrap in individual plastic wrap, or seal in a large snap-lock bag, removing as much air as possible. Label, date and freeze for up to 3 months.
HOW TO THAW: Cupcakes can be thawed completely at room temperature, in the fridge overnight or by microwaving on HIGH for 20 seconds. Cool completely, then continue from step 3.
Reference: Australian BBC Good Food Magazine August 2012