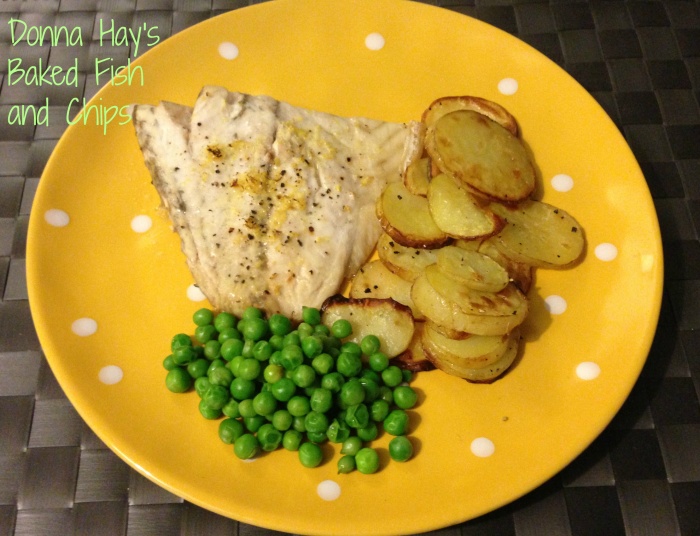 Serves 4
Fish and chips – home made and good for you! This is so simple, so easy and so delicious! 
Ingredients
1kg potatoes, thinly sliced
Olive oil
4 x 200g firm white fish fillets ( I like to use barramundi)
1 teaspoon finely grated lemon rind
Sea salt and cracked black pepper
How to
Preheat oven to 220 C/200 C fan forced. Place a baking tray into the oven for 10 minutes to heat.
Place the potatoes on a piece of baking paper. Place on the hot tray and drizzle with the oil and the salt and bake for 20 minutes.
Sprinkle the fish with the lemon rind, salt and pepper, add to the tray and cook for 10 minutes or until the fish is just cooked through.
Other info
Prep time and Cooking time: 45 minutes