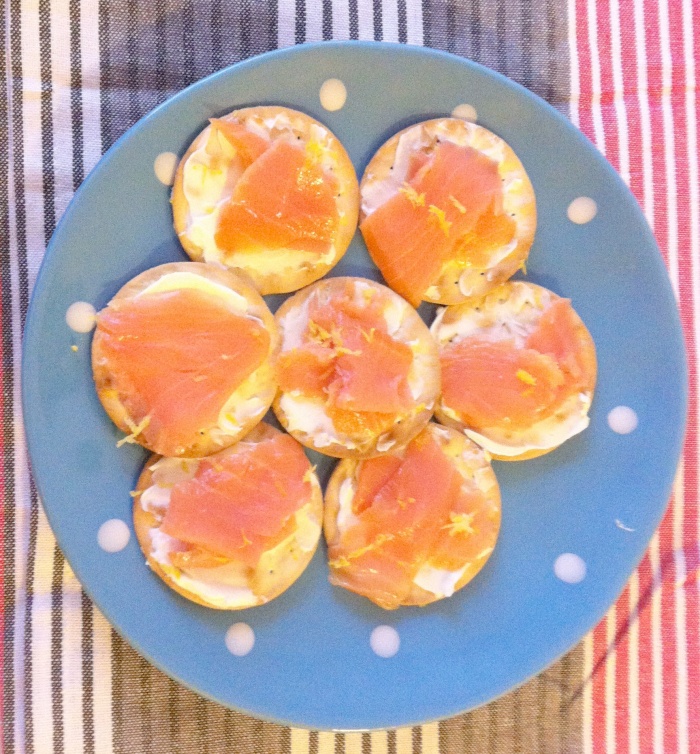 Makes 12
Pippa is the Queen of Appetisers. She always serves up some tasty treats when we're over for drinks. I love these little bite sized treats; so smart but so simple!
Ingredients
16 water biscuits
1 small tub of Philadelphia cream cheese (snack size)
100g smoked salmon, roughly chopped
1 tablespoon lemon juice
Grated lemon rind, to garnish
How to
Spread cream cheese on biscuits.
Top with pieces of chopped salmon.
Squeeze lemon juice all over, just before serving.
Top with lemon zest.
Other info
TIP! Don't use the lemon juice until just before serving, otherwise the biscuits will be wet and soggy.
Preparation time:  5 minutes