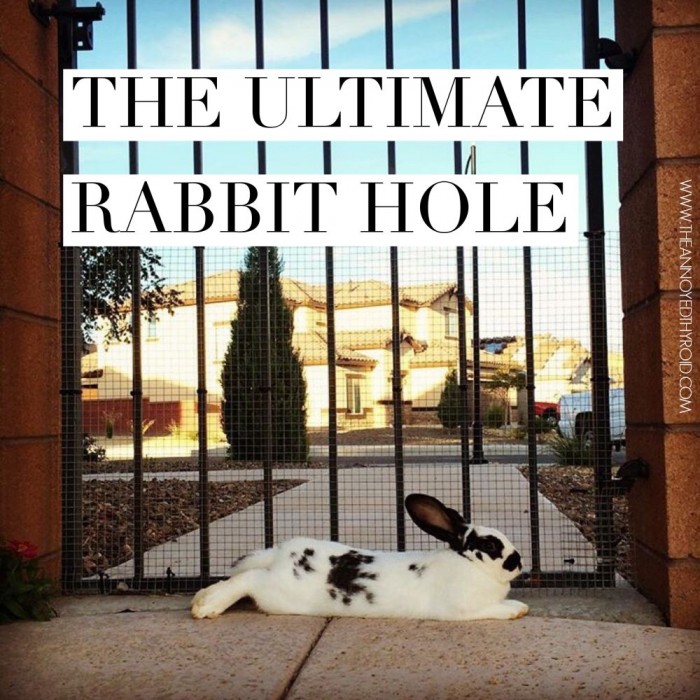 Howdee partners! Oreo and I would like to welcome you to the weekend! As you can see Oreo  is a great guard bunny. He guards the Rabbit Hole like a boss – only the best of the web gets past this bunny!
So tell me, did you have a wonderful week? Ours was action packed, with fun, food, friends and our long awaited Australian Citizenship Ceremony. It was everything I had dreamed about and more… but that's a story for another day because I've got all this good stuff I just can't wait to show you. Come on, let's go down the Rabbit Hole!
Did you know there's a day dedicated to people who are banana lovers, like me? Yes, National Banana Lover's Day that's a thing! It falls on 27 August every year and you can belatedly get your bake on with these 50 mouth watering ways to use ripe bananas.  Some of these treats are so delicious that they could  surely turn my banana-phobic husband into a banana lover with just a few bites!
I make no secret that I am not good at change. In fact, mastering the art of change could be my life's work. That said, these 10 tips for overcoming fear of change seem so simple and make so much sense even I can do them! Boom!
Talking of change, I totally need to tweak the work life balance – yep, that old chestnut. After all, there are only so many balls one can juggle in the air. These seven habits will have me balancing that work-life stuff  like a boss.
Part of the problem with the work balance thing is trying to fit it all in. So I'm going to be all over these 7 awesome ways to get more done in less time because there's always too many things and never enough time to do them in!
As for fitting it all in, I've had a bit of a fail in the fitness department but I think these health and fitness apps will see me right (hello, 7 minute workout!) and for the days I can't or won't go to the gym, I can do the home workout of champions! No excuses!
Talking of champions, if you love your Thermomix, you'll love these blogs jam packed full of Thermoliciousness (that's a thing.) You might even find my blog among them!
Audrey Hepburn was so much more than just a pretty face; talented, inspiring and oh so wise. I think we could all learn a lot from her life lessons.
While we're on the subject of life lessons, this one is so important  it's OK to ask for help. 
I discovered the  The Married Kama Sutra this week and  it totes had me in stitches. Don't worry, it's all clean and above board. It involves a dishwasher after all!
August 24 was National Waffle Day and you guessed it, I missed that too! I wanted to show you a whole load of mouth watering waffle recipes but in the end, I couldn't resist all these Animals with Waffles. I think the koala is the cutest (not that I'm biased or anything, now that I'm freshly Australian!)
I was so busy turning Australian on Wednesday that I missed National Dog Day (August 26) but I did find this beauty, a fascinating and heart tugging project of how dogs get old. Warning: This post will make you poody. (Poody = like broody, but for a pooch.)
And… that's a wrap!  If you've got a banana recipe that you love, be sure to share it in the comments for all the other banana lovers, ok? Tell me, are you good at change? How do you fit it all in? Are you good at asking for help? Are you poody too? What's on the agenda for your weekend? Tell me all the things! Hope your weekend oozes happy. See you on the other side!
Every Saturday morning, we will open up the rabbit hole link up for bloggers to add their link list posts or even just their favourite post (if you are not of the link list kind) for the week.  Do try and pop along to say howdee to some of  the other lovely linkers. Link up here, over at Calm to Conniption, A Little Part of the World or My2Morrows. It doesn't matter where you add your link because it will appear on all four blogs, as if by magic!  The link up will stay open until midnight the following Monday.
Be a smarty and join this linky party!
Loading InLinkz ...