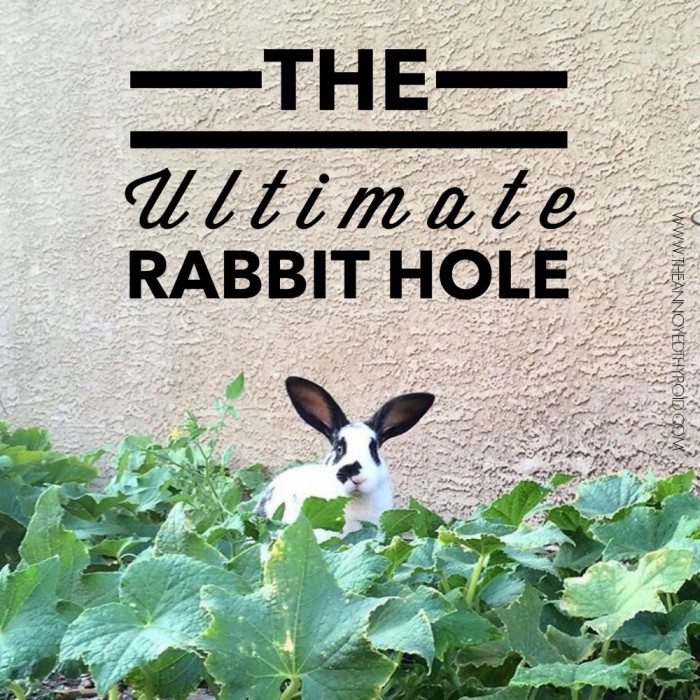 Hello! Oreo Bunny and I are so pleased you hopped on over! Did you have a good week?
Today is Chocolate Milkshake Day. I used to be a big fan of Chocolate Milkshake back in the day. I spent many a happy weekend at my nana's house. I think she must have also had a soft spot for Paddington because breakfast was always toast and marmalade but lunch was always McDonalds and there was always milkshake involved. Milkshakes ain't what they used to be though, check these babies out!
Now for something a tad healthier. I'm trying to step away from the chocolate bars and cram less cake, but I am still left with a mouthful of sweet teeth. Maybe these bliss balls are the answer. If they're packed full of delicious goodness, does that mean I can make more of them?
As the weather is warming up (kind of) I'm trying to make salad my friend. I cannot lie, I think of salad as gourmet greens for Oreo Bunny and friends, but I love the idea of these Pizza Salad Pots which will make lunch boxes healthier,  yummier and more interesting in one easy step. Incidentally, that recipe is the brainchild of Katie the Greaty, did you catch her interview yesterday? She's so inspiring.
When it comes to eating well, it's all about precision planning. I make it my business to meal plan like a boss and here are just some of the reasons why.
I don't just love eating, I love drinking too. I thought that it was all about matching your wine to your food, but I was wrong. It turns out that first, you have to match your wine to your glass!  Yay! I've never had a better excuse to buy glassware!
I almost always cook for two but always cook enough for four and then freeze or upcycle the leftovers. Maths has never been my strong point though, so I love this handy guide on how to reduce a recipe. Of course, I would never have to reduce a cake recipe, because everyone knows that there's no such thing as too much cake.
If there was an Olympic Medal for bad packing, I would get a gold medal every time. I am a self-confessed bad packer but with these genius packing hacks, this old dog can totally be taught new tricks. I feel like I should book a holiday just so I can practise my ninja packing skills.
That said, I might be a while inbetween holidays, and I can't wish my life away waiting for the next one. Life is happening right here, right now and I don't want to waste a minute. I'm going to get busy with these 30 things to do for myself because when it comes to making a positive change, there really is no time like the present.
Even though I'm in my forties, I know my mum still worries about me coming home late at night on my own now, as much as she did when I was in my teens, if not moreso! I wish we'd had this companion app that allows friends and family to virtually walk us home back in the day – it  would have saved so many frayed nerved endings. It's a worry wart's dream!
I haven't yet mastered the art of saying "no" but I'm definitely working on it. According to this post I am  a Grade A People Pleaser because I show nearly all the signs, especially the one about choosing where to go for dinner (perish the thought!) But like it says at the end of the post, surely using your personality to benefit others in addition to yourself is definitely a reason to say "yes."
If every politician was as smart, cute and big hearted as Kid President the world would be an awesome place. Be sure to check out his 100 Awesome Ideas Checklist the first category of which is life is what happens when you put down your phone. It's pure gold times one hundred!
So that's about it from me this week. We've got nothing special planned this weekend, I see a Pyjama Day in my future. I think Pyjama Days are totally a thing and very good for the soul, don't you?
How's your weekend looking? Meal planning – yay or nay? What's the star attraction in your lunchbox? Do you have glasses to match your wine? Are you a people pleaser too? What are you going to do for yourself this weekend? Tell me, I'd love to know! 
Every Saturday morning, we will open up the rabbit hole link up for bloggers to add their link list posts or even just their favourite post (if you are not of the link list kind) for the week.  Do try and pop along to say howdee to some of  the other lovely linkers. Link up here, over at Calm to Conniption, A Little Part of the World or My2Morrows. It doesn't matter where you add your link because it will appear on all four blogs, as if by magic!  The link up will stay open until midnight the following Monday.
Be a smarty and join this linky party!
Loading InLinkz ...