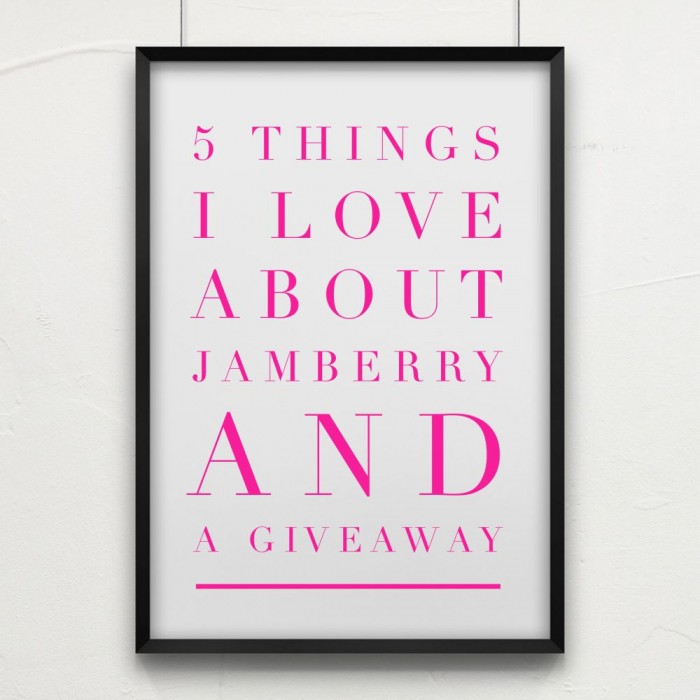 It's hard to believe that I used to be a serial nail biter and had my first manicure at the tender age of 35 because quite frankly I am nuts about nails and the prettier they look the better. I can't skip with a rope, I can't ride a bike and I can't drive, I'm that uncoordinated, so you can imagine what my nails look like after I've "painted" them… Something like this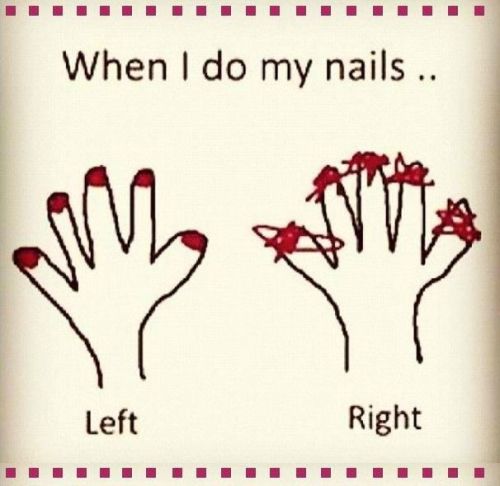 I don't always have the time or money to pretty up my nails at the salon (but wish I did) and that's why nail stickers became my friend. But that  was all before I found Jamberry nail wraps. And that was before I found out that Jamberry nail wraps are coming to Australia!
I was so excited when I saw this review, that Jessica sent me some samples from the good old US of A and I've been loving on these wraps ever since. Do you want to know why? OK, I'll tell you!
1. They're non-toxic
Jamberry wraps are solid vinyl film nail coverings and they're totally non-toxic. It's no secret that regular nail stickers and polishes are full of nasty carcinogens so the Jamberry wraps are a welcome non-toxic alternative, great for adults and kids alike.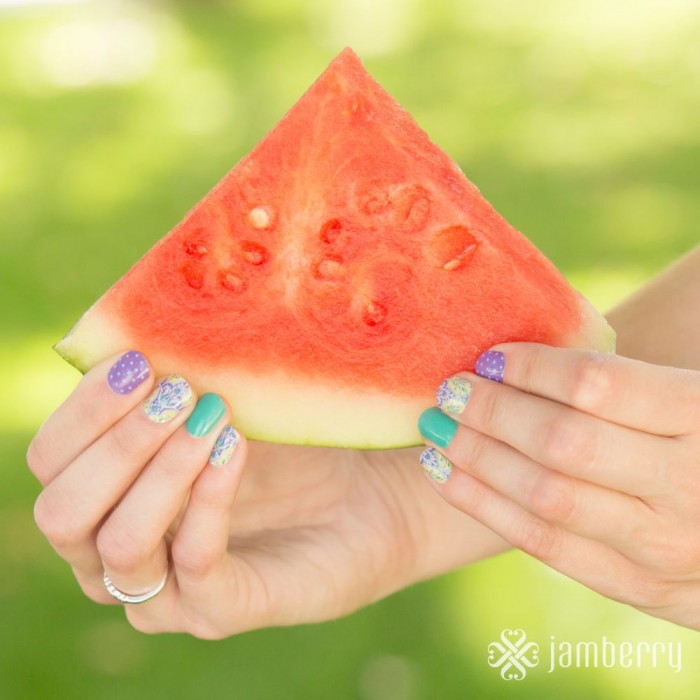 2. They're excellent value
I've been using nail polish stickers since way back and love them so. However, once the packet is opened, you have to use all the stickers at the same time, and just like regular nail polish, the strips can scuff and chip.
Jamberry wraps cost a little more than your regular nail stickers at $22, but you can get 2 full manis and 2 full pedis out of each set and you will still have some bits over to do an accent nail or two.
Jamberry wraps are  both heat and pressure activated to create a water tight bond to your nail.  The vinyl film on the wrap is finished with a protective layer so there's no chipping, scuffing or fading  neither do the wraps dry out or expire.  Best of all, the Jamberry nail wraps can last up to 2 weeks on your fingers. Winning!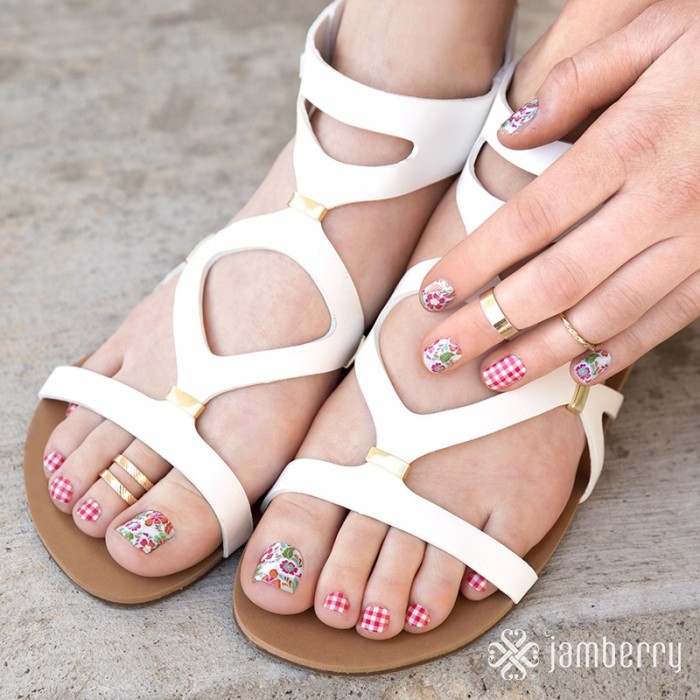 3. They won't damage my nails
I love the look of a salon gel manicure but I hate what it does to my nails. Jamberry wraps are easy to apply and remove, and I can even use a base coat to protect my nails. I simply removed my wraps by applying a little heat and then a little nail polish remover, but simply soaking your nails in warm water or coconut oil, will allow you to remove the wraps quickly and easily.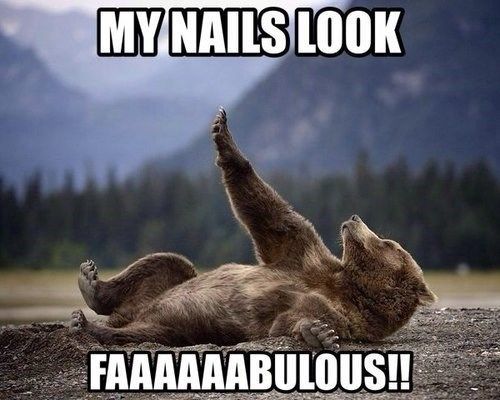 4. There are heaps of designs to choose from
With over 350 different designs, I am literally spoilt for choice. There really is something for everyone from bold, bright colours and patterns to chic, classic neutrals. The hardest thing about Jamberry nail wraps is having to make a decision about which ones to choose. I want them all.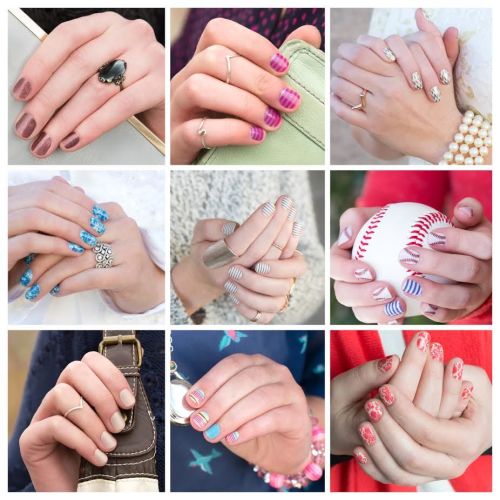 5. It's quicker than a manicure
I love going to the salon for a mani or pedi, but I don't always have the time for the treatment, let alone to wait for my nails to dry! I can do a full Jamberry manicure in about 20 minutes and then get on with business as usual, and if I'm really pushed for time, I can just do an accent nail to jazz things up.
All you need are the wraps, a hairdryer, a nail file, an orange stick and some scissors and away you go!
In fact, I love Jamberry wraps so much, that not only have I matched my nails to my trainers, but I've become a Jamberry consultant and I'm so excited about it, I could crush a grape.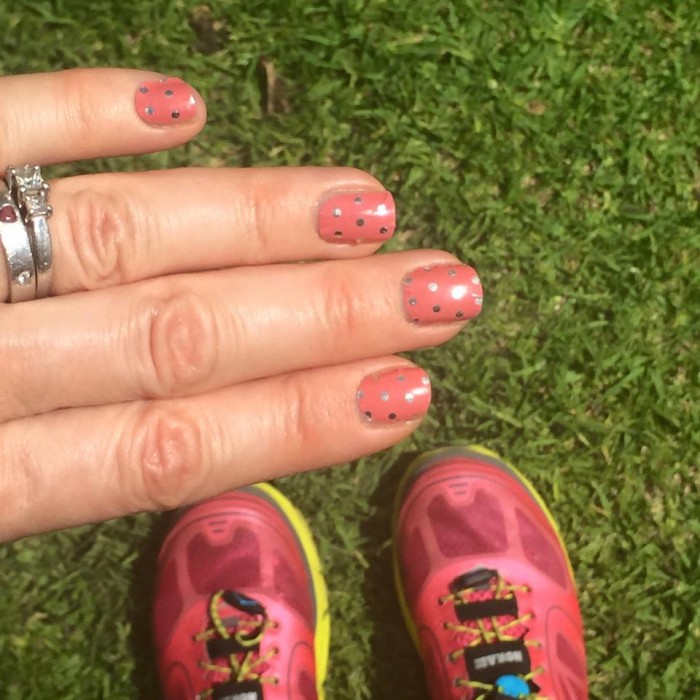 If  you want to earn your own rewards (because there is no such thing as too many nail wraps,)  you can host an in-person manicure party, a catalogue party, or a Facebook party (yes, a Facebook party, that's a thing!) If you want to join me on my Jamberry adventure, you can  join my team too. The more the merrier, that's what I say. Just send me a message, 'kay?
Anyways, to celebrate the launch of Jamberry down under, I'm throwing a little Facebook party , and you're invited. Just click that link! There's going to be fun, frolics and giveaways but there is no dress code, so I won't mind if you show up in your pyjamas!
But that's not all! I've got one pedi pack and one set of nail wraps (enough for two full manicures) to giveaway too! All you have to do is tell me, what other questions would you want to ask before your splashed your cash on some wraps? Oh and be sure to pop on over to my Jamberry Shop and let me know which design is your favourite (a word of warning, it will not be easy to choose just one!) Remember you have to be in it, to win it!
The competition has now closed and Jessica has chosen. Congratulations to Shannon and Angelica who won a half sheet of wraps and a pedicure kit respectively. Thanks to everyone who played along. 
Now for the boring bit… the Terms and Conditions
– This giveaway closes at 8pm AEST on Thursday 15 October.
– Winners will be contacted via email on Friday 16 October .
– This is a game of skill. The most interesting answer as judged by Jessica will be deemed a winner.