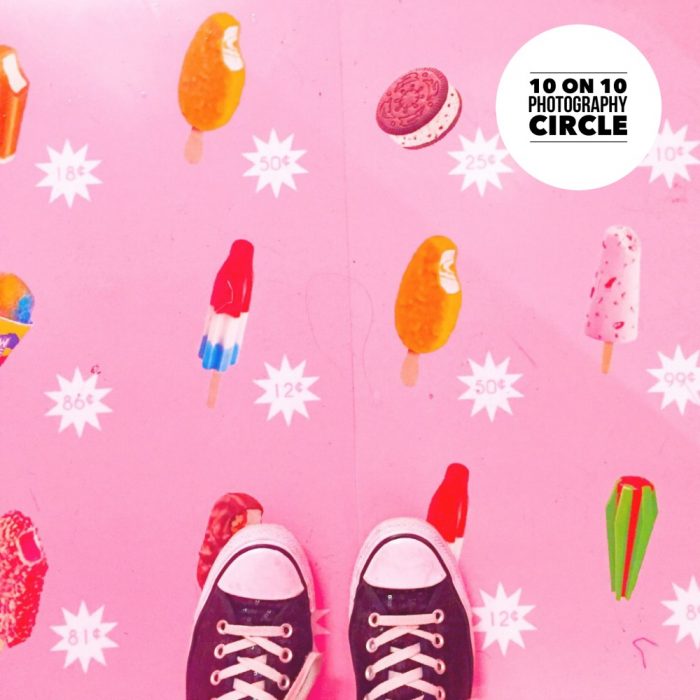 I've said it before and I'll say it again, I started this year's photography project so I'll finish it. As it's just me and Erik playing along this month, it's more a line than a circle and so we've bent the rules accordingly!
Firstly, as you may have noticed, it's not the tenth of the month, it's the eleventh, it's just that yesterday I was busy writing an open letter to my thyroid.
At least I stuck (loosely) to to the ten photo rule, although as you can see, I didn't take all the pictures myself – c'mon my arms aren't that  long – although the friendly photographers did use my phone, so that has to count for something.
Oh, and all these photographs were taken on the same day, the day that I got to visit the Museum of Ice Cream in San Francisco. Tickets to this wildly popular pop up exhibit sold out faster than the speed of light earlier in the year in New York and LA and caused something of a social media frenzy. A ticket to the Museum of Ice Cream was about as coveted as one of Willy Wonka's golden tickets which is not surprising, as the Museum is like ice cream's answer to Willy Wonka's Chocolate Factory… Only on speed, and without oompah loompahs.
When I discovered that the opening of the Museum of Ice Cream in San Fran would coincide with my visit, I knew one of those tickets had to have my name on it. That's why one dark night in August, I awoke at 3am in Sydney which was 9am in San Fran, staggered online and scored my ticket. I was the happiest (and tiredest) girl in the world! Just as well I got in quick because tickets sold out almost immediately.
The Museum of Ice Cream in San Francisco is the biggest Museum of Ice Cream to date and is located in an old bank building just off Union Square. It's vast, it's pink and it's an instagrammable paradise! So come with me and let me give you a virtual tour and together let's scream for ice cream!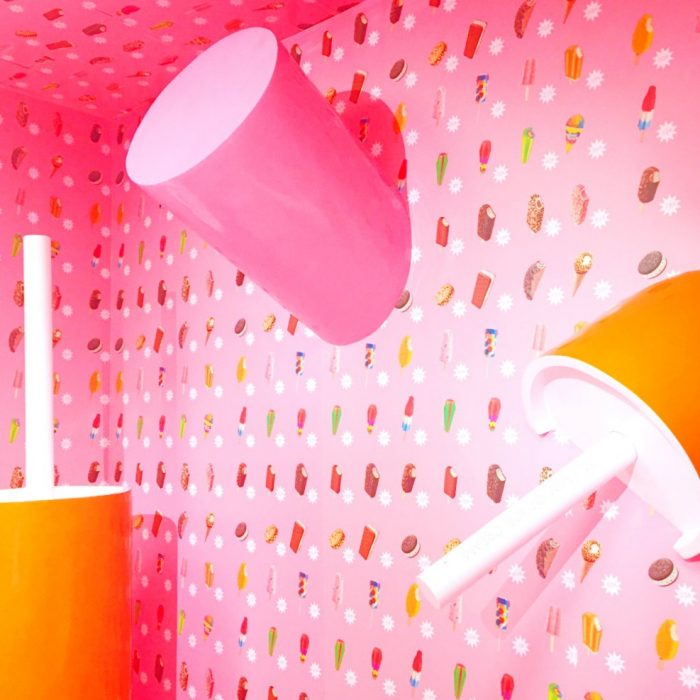 First let's go into the old fashioned style diner – the "Scoop Shop" and enjoy some miniature sundaes from SF's very own Bi-Rite Creamery. I'm too excited to take a pic (bad blogger) so let's settle for having a chuckle over the pink discs adorning the walls. This is one of my favourites!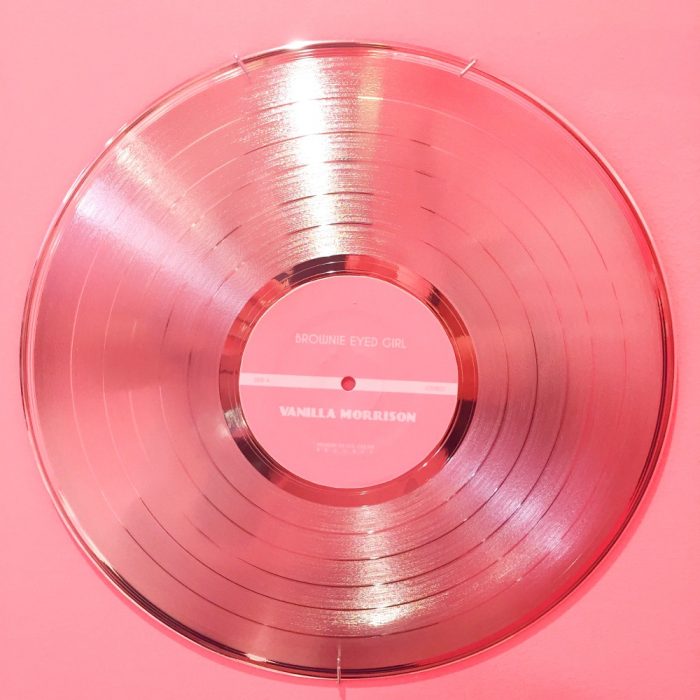 There's a room full of fridge magnets inviting you to spell out "what you scream for" and where you can write your own ode to ice cream. Here's one I read earlier! The Museum of Ice Cream isn't just about loving on ice cream, it's about eating ice cream too. This bite sized treat of My/Mo Mochi Cookies and Cream Ice Cream totally hits the spot.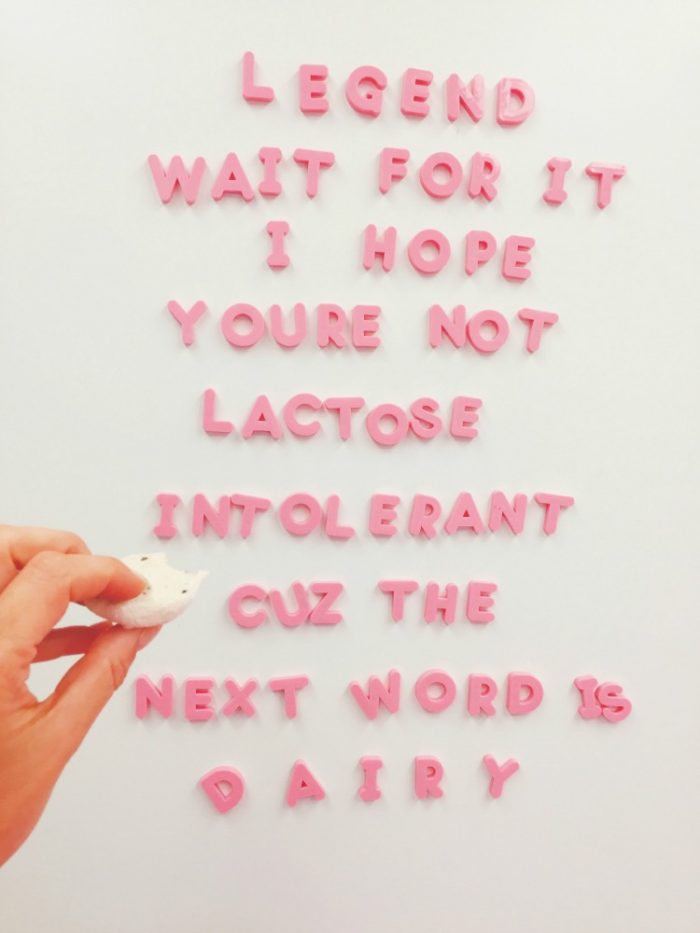 Next up is the cherry flavoured cotton candy sprinkled with edible glitter. Yes please!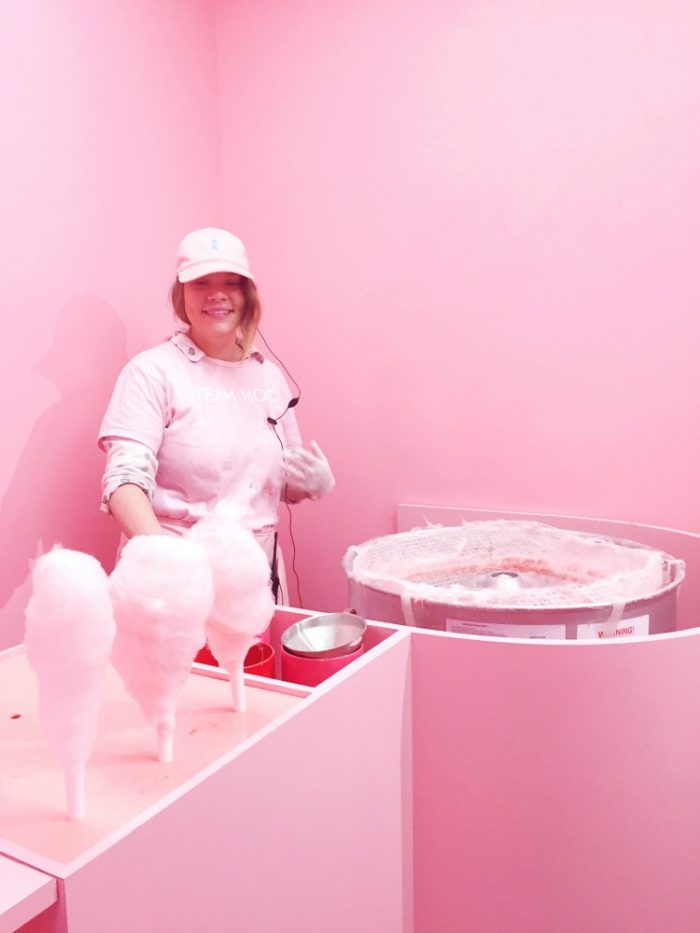 The Gummy Garden with it's outsize lollies, giant jelly teddies and larger than life lollipops is one of my favourite installations – it's like all my candy dreams come true!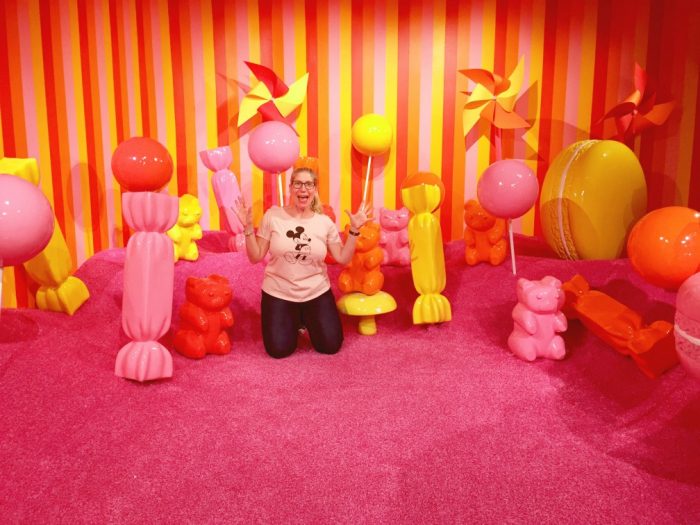 Rainbow here commemorates San Francisco's "beautiful message of cohesion, diversity and inclusivity" and uses both the symbols of the unicorn and the rainbow as a tribute to San Fran's history of acceptance. Oh, how I wish Australia was more about acceptance, unicorns and rainbows and less about non binding 122 million dollar postal votes.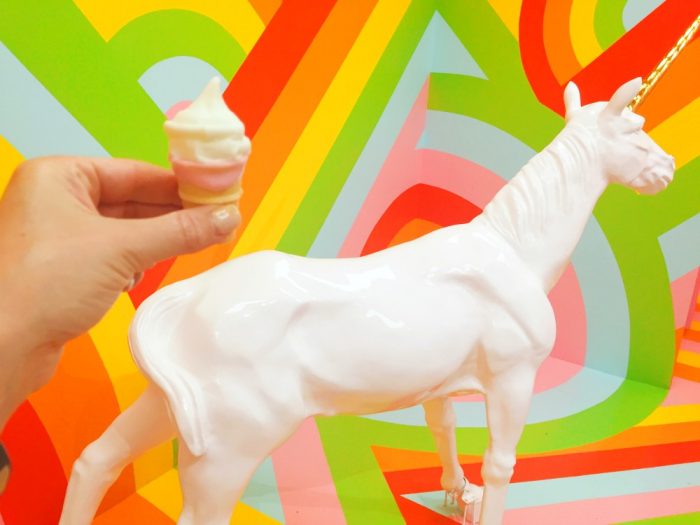 I actually feel a bit stabby about how uninclusive and uncohesive the Australian government is being right now, so I settle my stomach with a soft serve cone dipped in unicorn milk.  The consumption of the cone comes with a warning, apparently it can cause unexpected magic and sparks of imagination. In my case it doesn't, but it does make me feel all warm and fuzzy.
Then it is on to the Pop Rocks Cave where my sugar high soars and my spirits lift. I also get a packet of Pop Rocks to take away – yay!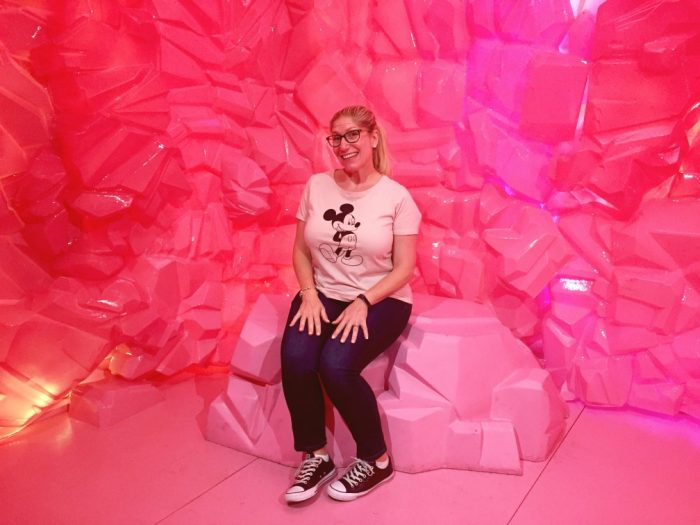 I am pretty excited to see that the Museum's signature installation, the Sprinkle Pool, which was so popular in New York and LA is making an appearance in San Francisco. In case you're wondering, the pool is not filled with real sprinkles because that would be itty bitty and more than a little unhygenic. No, in this sprinkle pool, you just dive in to 100 million bits of sprinkle shaped plastic. I should point out, those sprinkles are like sand, they get everywhere!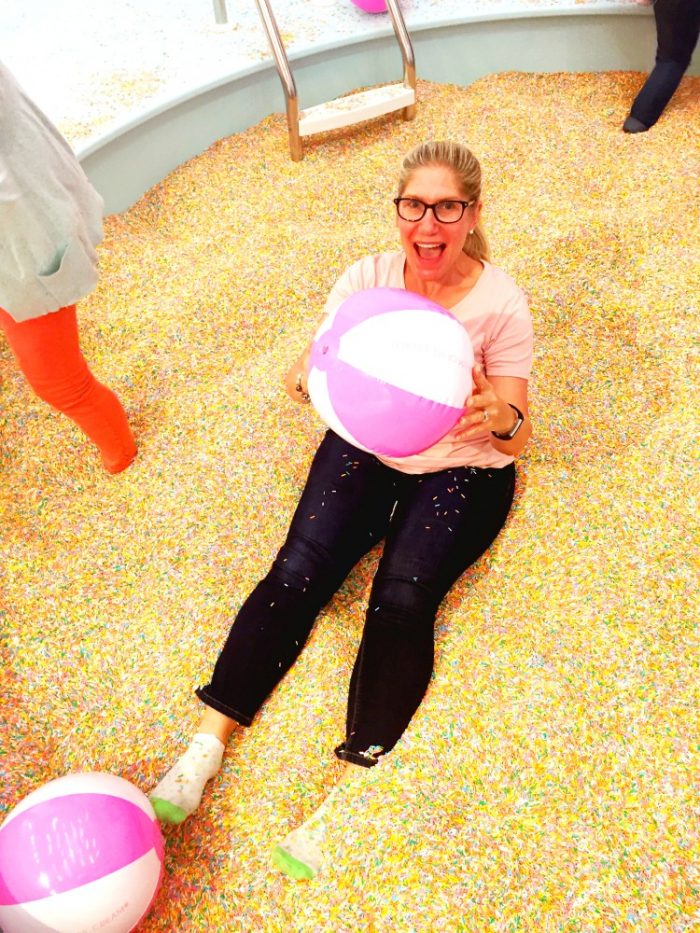 As if I haven't instagrammed enough, the cherry on the top of this  ice cream sundae or should I say ice cream fun-day is the trifecta of photo booths with fun (and sometimes dubious – here's looking at you pink bananas,) backdrops. At this stage, I'm feeling pretty proud that my colour co-ordination is on point.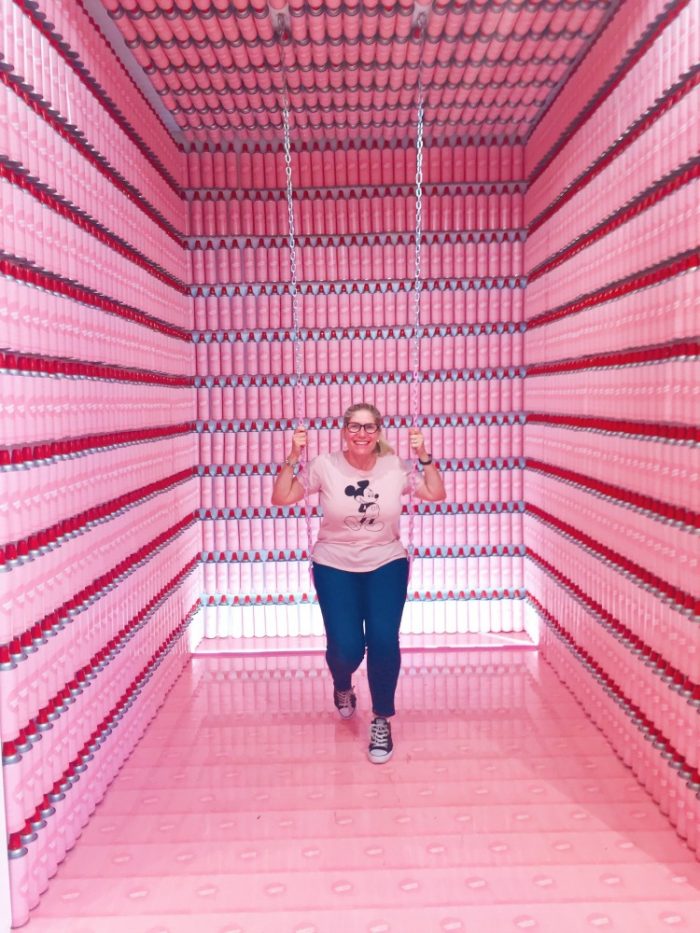 At the end of the museum experience, you can buy a scoop of museum ice cream. I have to have a scoop of the Pinata because it's full of frosted animal circus cookies! Who can resist? Not me, obviously.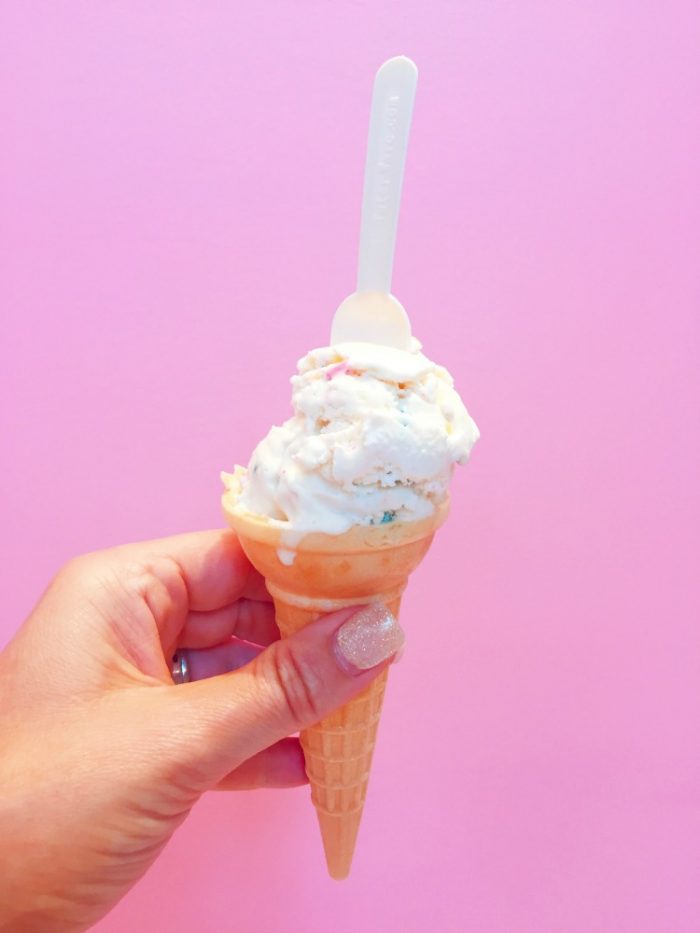 I know I'm a wannabe minimalist but I have to purr-chase a little something to remind me of all the fun I've had (because my memory is beyond bad) and I have to go beyond the ten pic limit in this post, because there is no such thing as too much ice cream.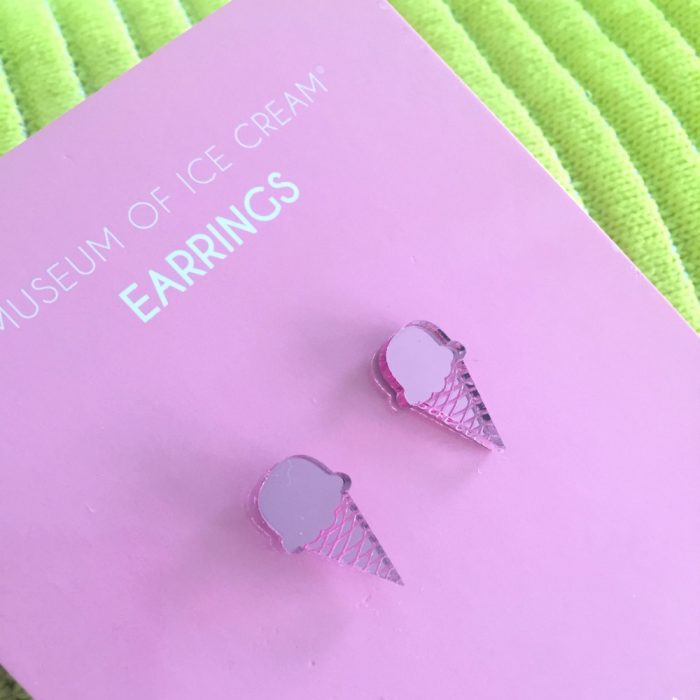 In fact, inspired my Museum of Ice Cream visit, I decide I want to enjoy a daily scoop for the duration of my stay and sample the best ice cream San Francisco has to offer. Clearly, when it comes to ice cream, I'm very committed. I can't wait to give you the inside scoop but that's a story for another day…
Now remember folks, the fun of the photography circle doesn't stop here. Do bob on over and say hello to Erik and see what he's been snapping!
Now for the inside scoop! What are the hardest tickets you've ever had to come by? Are you a fan of ice cream too? What's the one treat you can't resist?
Linking up with  Van, Marcella, Lauren and Isabel for Wanderful Wednesday