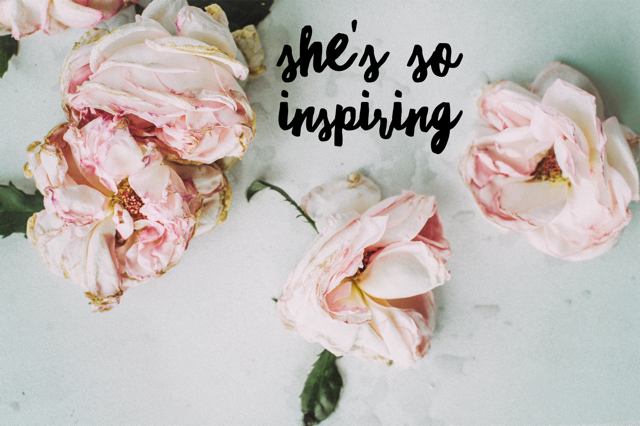 My life has been touched by some uber amazing women whose passion for life and the way they  choose to live it have really inspired me. Some are bloggers, some are not, their lives are all different and  they are all special. I feel honoured and privileged that they are sharing their stories and sprinkling a little bit of their awesome right here. May you be wom-inspired!
Meet Camilla and Jacquie Millett.
So in case you hadn't worked it out already, this She's So Inspiring interview is slightly different, because there are not one but two interviewees, a mother and daughter, which makes it twice as nice. I think I first read about Jacquie's achievements via Steph (she's so inspiring too,) and promptly sent Jacquie a random Facebook message because I knew she had to be in the series.
When Jacquie replied, I realised the awesome gene was strong in this family and of course, Camilla had to be in the interview too. These two women have a special bond and I love how they support, encourage and smash goals together.
I must admit,  I've been keeping this interview warm in my drafts folder for some time, and while I've been sitting on this post, Camilla and Jacqui have been running themselves into the record books, literally. They're currently in the process of verifying their Guinness World record for the most marathons (100 at the last count!) run by mother and daughter. How awesome is that?
Meet the dynamic mother and daughter duo, Camilla and Jacqui. They're so inspiring!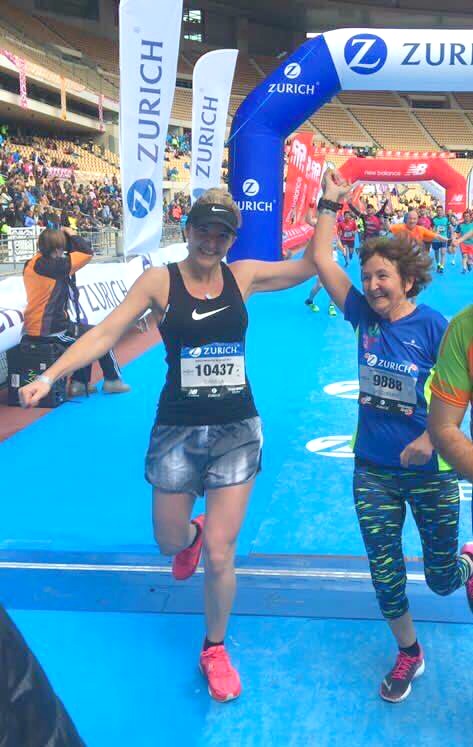 Tell us a bit about yourself.
Camilla: My name is Camilla. I'm a 30 year old teacher, living in West London, UK. I work at an all-girls' secondary school. I enjoy working with the students, in particular with those who are not so academic, to try to help them find a path to follow that makes the most of their attributes. The work is challenging but can be very rewarding.
I'm also a runner, and my favourite distance is the marathon. In the last 4 years since I started running, I've run 129 marathons. I like to think that this achievement helps my students see me as something of a role model, and encourages them to reach for their own goals in life. I've run 100 of my marathons with my mum; we had the usual mother / daughter conflicts during my teenage years, but since she suggested that I try running our relationship has gone from strength to strength and we really enjoy spending time together.
In general, I'm very sociable and like being around other people. I like to laugh and make others laugh.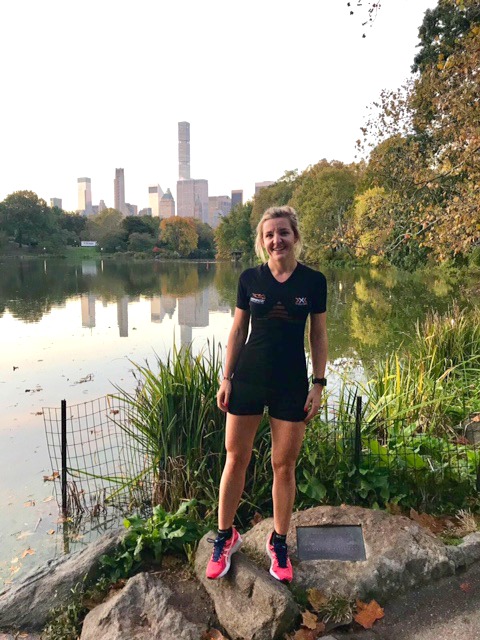 Jacqui: My name is Jacquie. I was born in a very deprived area of Liverpool, England, but have now lived in London for most of my adult life. I'm 64 years old and worked as a cell biologist and later as a psychotherapist. I've now retired. I'm married to Martin and have two children: Camilla aged 30 and Calum aged 25. We're all living in West London.
At age 58 I took up running for physical and mental health reasons, having not been at all sports-minded in the past. Since I started running I've run 165 marathons and many races of other distances. I enjoy spending time with family and friends, but most of all I love running. Fortunately all my family (and most of my friends) love running too!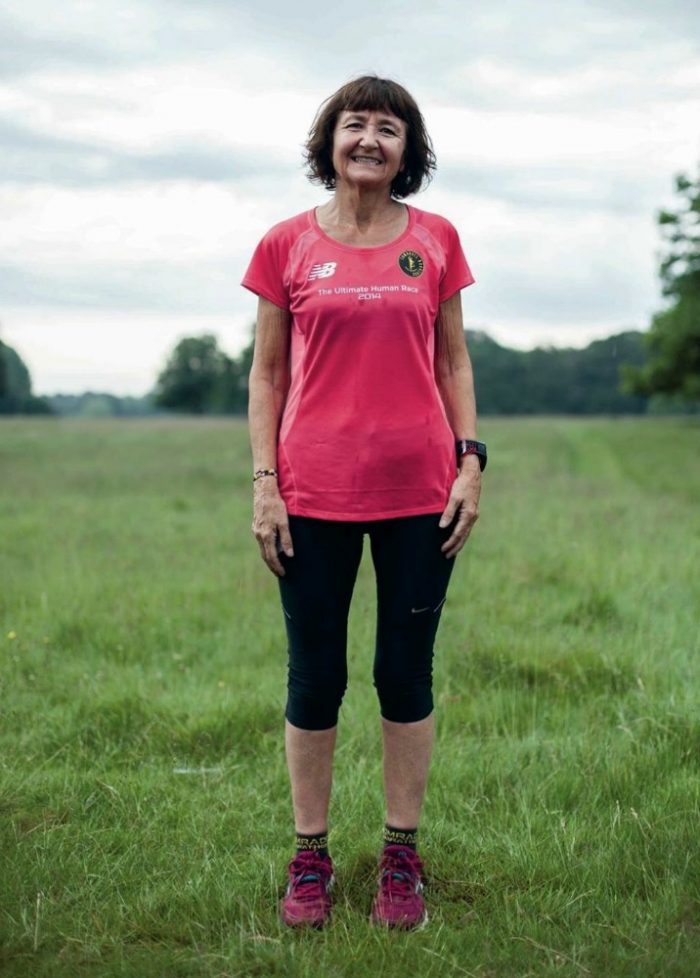 Tell us 3 things you are and 3 things you're not. 
Camilla: I'm sociable, confident and energetic.
I'm not quiet, complacent or easily held down.
Jacqui: I'm reserved, determined and an omnivorous reader.
I'm not confident, good at sleeping and not young any more!
Complete this sentence, ____________________  changed my life. How and why?
Camilla: Running changed my life. I've gained lots of friends – the running world is full of interesting people – and I've been on so many adventures in many parts of the world. It has given me confidence and concrete goals to aim for, and helped me prioritise other aspects of my life. It gives me a massive sense of achievement, and it has strengthened my relationship with my mum.
Jacqui: I came to running when it seemed like lots of doors were closing in my life, and it has opened up so many new ones. I've met lots of inspirational people, and now have friends of
all ages. It's brought me closer to my daughter, and we laugh a lot together. I've travelled to lots of interesting parts of world and achieved things I'd never dreamed I could achieve. Running keeps me feeling younger, saner and more balanced.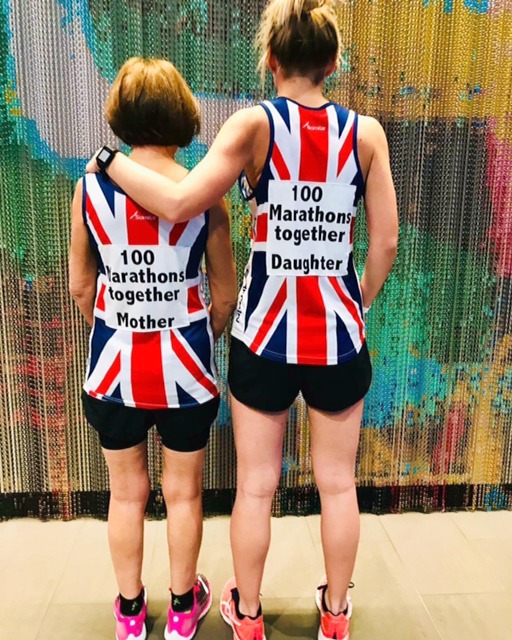 What has been life's greatest lesson?
Camilla: From TV and social media it was easy for me to think that the perfect life was there to be had. But with my work and being part of the running community, I've realised that nobody has a perfect life, though we can all strive to be better and try to help others in their journeys.
Jacqui:  That we put false restrictions on ourselves and we can all achieve more than we ever thought possible; and most importantly it's never too late to change or to try something new.
What is your biggest achievement?
Camilla: My proudest moment was when I finished the Comrades Marathon in South Africa, a 56-mile ultra marathon. That night I felt invincible.
Jacqui: My biggest achievement is winning my age group at the Comrades Marathon in South Africa, which I did in 2014.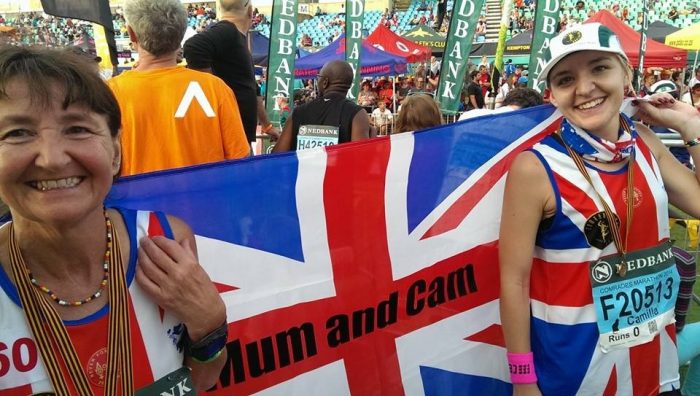 What has been your toughest obstacle and how have you overcome it?
Camilla: I've realised that I don't deal well with change, but I'm slowly accepting now that change can be for the good and is in fact inevitable. I'm in the process of making big changes about my future. Being able to rely on some things like family, friends and my running as a constant is helping me move on.
Jacqui: The toughest obstacle was the restrictions I put on myself because of my background. Throughout my life, despite obtaining degrees and a doctorate, I've never really had the confidence to fulfil my true potential. It wasn't until I started running and achieving more indisputable goals that I became more confident in my own ability and realised a strength of character that had been there all along. This new belief in myself helped me get through a serious injury which stopped me running for over a year.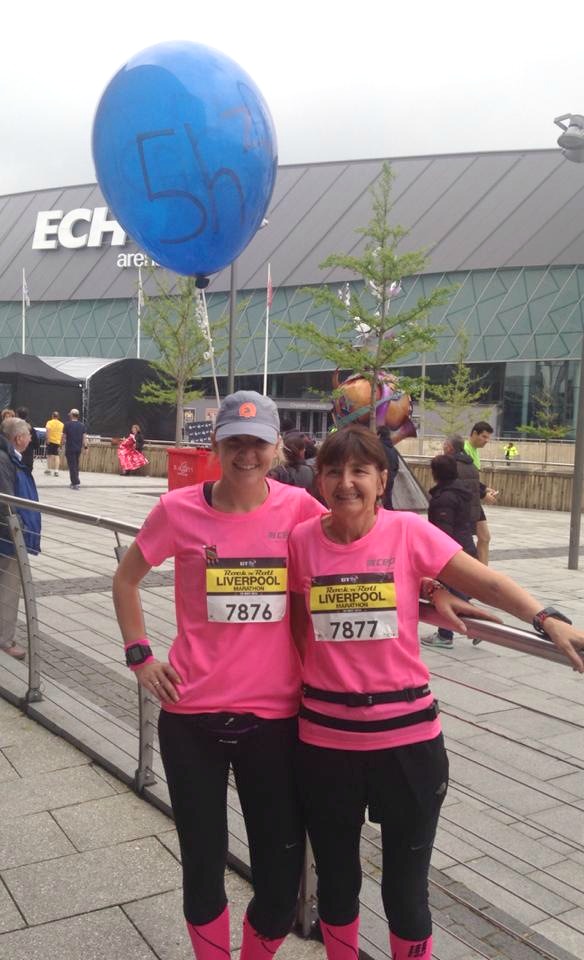 Viktor Frankl says "Those who have a 'why' to live, can bear with almost any 'how." Everyone needs a purpose, what's yours?
Camilla: To be someone who makes others happy.
Jacqui: Apart from looking after my family, my purpose in life is now to encourage others to give things a go – and I'm especially happy if I can convince them to start running.
What are your words to live by?
Camilla: Be the change you want to see in the world.
Jacqui: All things will pass.
If you could have any mentor, alive or dead, who would you choose and why?
Camilla: That has to be my mum; she can always help me see all sides of a problem which always leads to a better solution.
Jacqui: I was actually lucky enough to have had the best mentor I can think of: my supervisor when I worked as a psychotherapist was a very wise Greek psychoanalyst. He taught me a way of thinking about the world based on ancient Greek philosophy (and his grandmother's favourite phrases) which I think was unique and helped me greatly.
If you could play hookie for a day what would be on your list to do?
Camilla: Play at being an elite athlete; go for a run, have something to eat and rest.
Jacqui: Go to a spa and have a massage and a healthy lunch.
You give so much to others, what do you do to take care of yourself?
Camilla: Make sure I get my nails done before a race, and occasionally purchase a luxury item of clothing.
Jacqui: I find that running is the best therapy.
Thank you for sharing, Camilla and Jacquie.
Camilla and Jacquie don't have a blog nor are they big on social media so feel free to show them some love in the comments!
Linking up with Kylie for IBOT