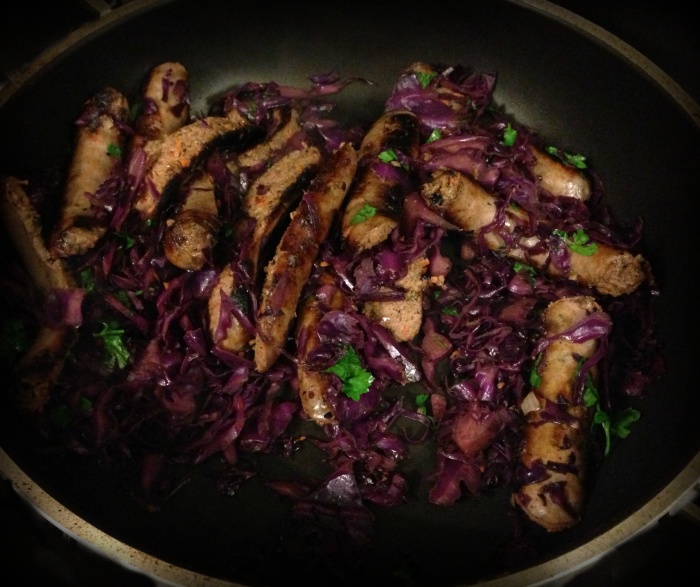 Serves 4
Ingredients
1 tablespoon sunflower oil
6 thick beef sausages (900g)
½  red cabbage, cored and shredded
2 tablespoons red wine vinegar
1 tablespoon light brown sugar
½ cup flat leaf parsely
How to
Cook sausages in heated oiled large frying pan until cooked, slice lengthways.
Cook red cabbage in pan, stirring, about 5 minutes or until softened.
Add vinegar and sugar ; cook, stirring, about 10 minutes or until liquid evaporates.
Return sausages to pan; cook, stirring, until heated through.
Remove from heat; stir in parsley  and season to taste.
Other info
Prep and cooking time:  30 minutes
Reference: The Australian Women's Weekly Mince It