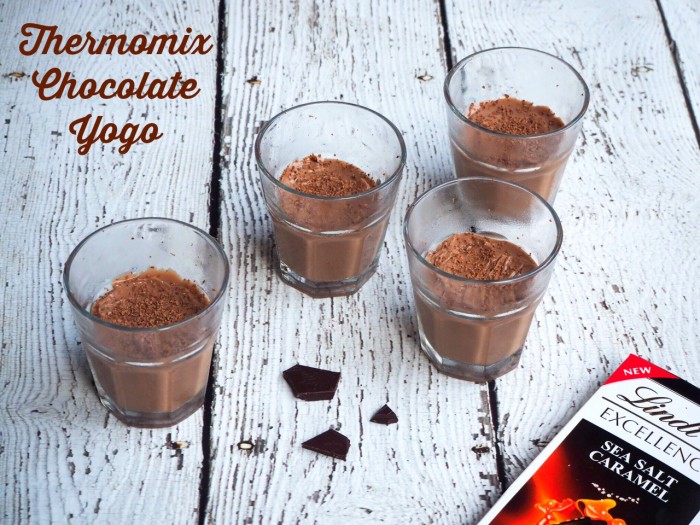 You need just 4 ingredients to make this delicious chocolate custard dessert.
It's no secret how even though I'm an adult, nothing makes me happier than eating the food I enjoyed when I was a kid. There's nothing I love more than a bowl of custard, except that chocolately cold custard sensation that is Yogo.
I first found this recipe on Forum Thermomix and have been tweaking it and eating it ever since. I've used white chocolate and milk chocolate with delicious results but mostly I use Lindt Excellence because of the range of flavour profiles. Think Yogo with a twist!
This time I used Salted Caramel because salted caramel, hello! But the mint and orange versions are also big hits in this house. If you want your yogo to be for adults only add a splash of liqueur to your yogo and transform a childhood favourite into a decadent dessert!
Is there a dessert that transports you back to your childhood? Are you a fan of flavoured chocolate?
Ingredients
50g chocolate
40g sugar
35g cornflour or arrowroot
500g milk
1/4 teaspoon vanilla essence (optional)
How to
Grate chocolate for 5 seconds on speed 8.
Add all the other ingredients and cook for 10 minutes at 100C on speed 4.
Transfer to serving dishes. To prevent a skin forming, cover with plastic wrap and gently press down so that it contacts the entire service.
Allow to cool slightly and then transfer to the fridge to set.
Top with grated chocolate or chopped nuts, if desired and serve!