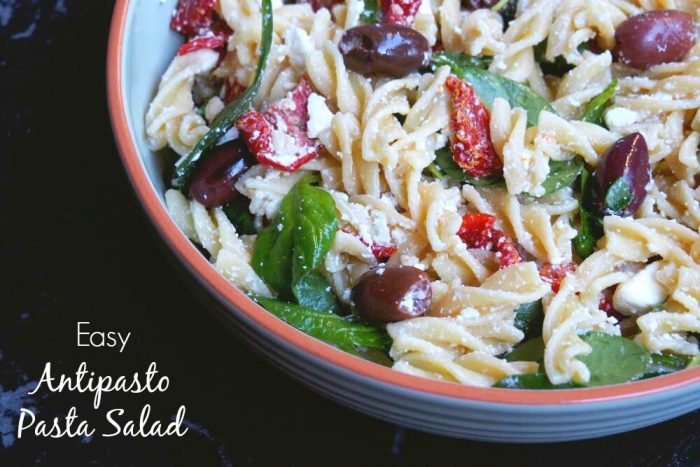 This is my kind of salad because a) it contains carbs and b) it contains all my favourite things from the deli counter. While I am still learning to love some salads, when it comes to this Anitpasto Pasta Salad, I have fallen head over heels.
The fact that it contains mostly pantry and refrigerator staples make it easy to throw together, it's great to take to a party or a barby, it's a delicious dinner and leftovers go great in a lunch box too.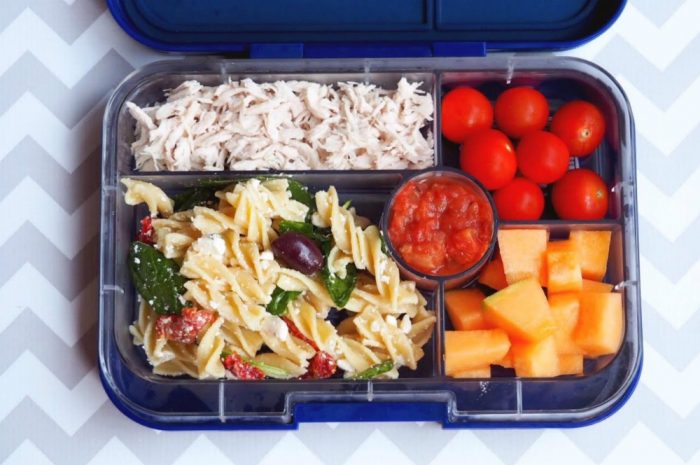 If you like your pasta salad more meaty, just stir through some shredded chicken for a winner, winner chicken dinner. Tuna would also work well and if you're a vegetarian, add in some more of your favourite veggies, I think roast pumpkin would be delicious, but then again, I always think roasted pumpkin is delicious.
We use gluten free pasta, but this recipe also works with regular or wholemeal varieties. It's delicious served warm with the wilted spinach and equally tasty cold. Which ever way you serve it, it's pasta-tastic!
Tell me, are you learning to love salad too?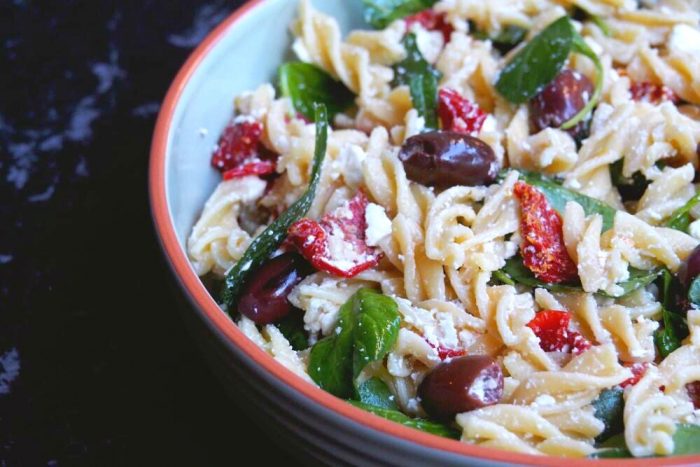 Ingredients
250g – 300g pasta shapes (twists are best)
2 teaspoons salt
100g sun dried tomatoes
100g black pitted olives
200g feta, crumbled
1 tablespoon olive oil
100g baby spinach
How to – Salad
Fill a large saucepan with cold water and wait for the water to boil.
Add salt and pasta and cook until al dente.
When the pasta is ready, drain and rinse immediately under cool water to avoid the pasta shapes sticking together. Set aside.
Tip the tomatoes, olives and feta into a large bowl. Season well with black pepper and drizzle over the olive oil.
Toss through the drained pasta and spinach and tuck in!