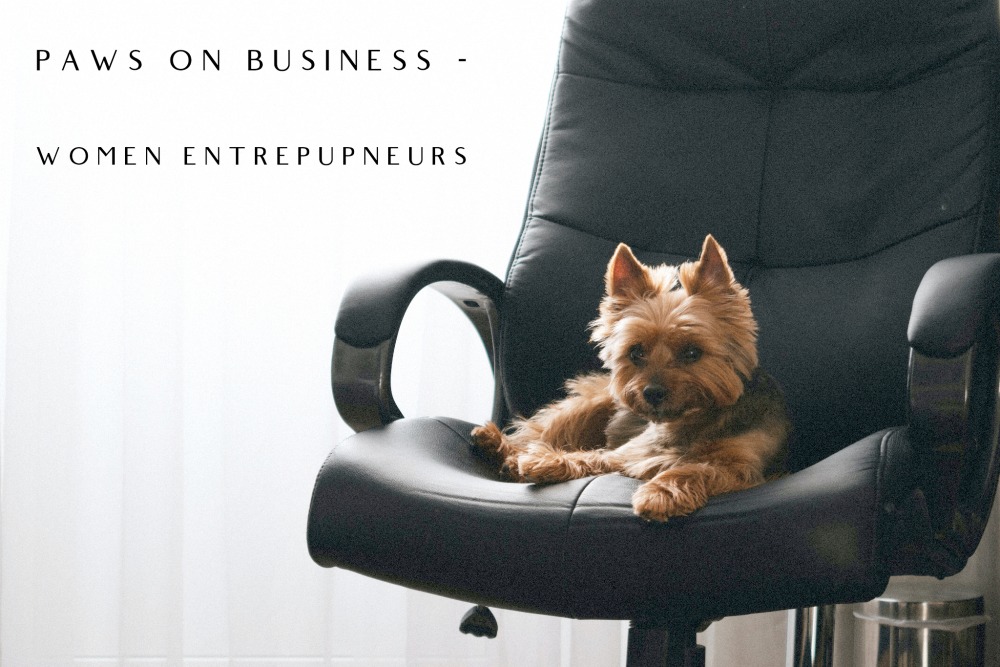 entrepupneur
(noun)
– someone who sets up a dog related business, takes on financial risk and works their butt off in the hope of profit.
So this month I'm back with another edition of Paws on Business and putting some of my favourite pup related businesses in the spotlight.
Whether or not you have a dog, you're sure to be inspired by these women creating brands and businesses and all for the love of dogs! I can't wait to introduce them to you!
Teddy's first collar was from The Soapy Moose and it was such fantastic quality and so beautifully made, that he's been wearing Soapy Moose ever since.
I'm so obsessed with the wonderful designs and quality workwomanship that I've acquired quite a collection of Soapy Moose leads, collars and harnesses and I'm not finished yet!
The entire collection is designed and made in Brisbane, by mother and daughter duo, Nandi and Surette, those ladies, they've got skillz!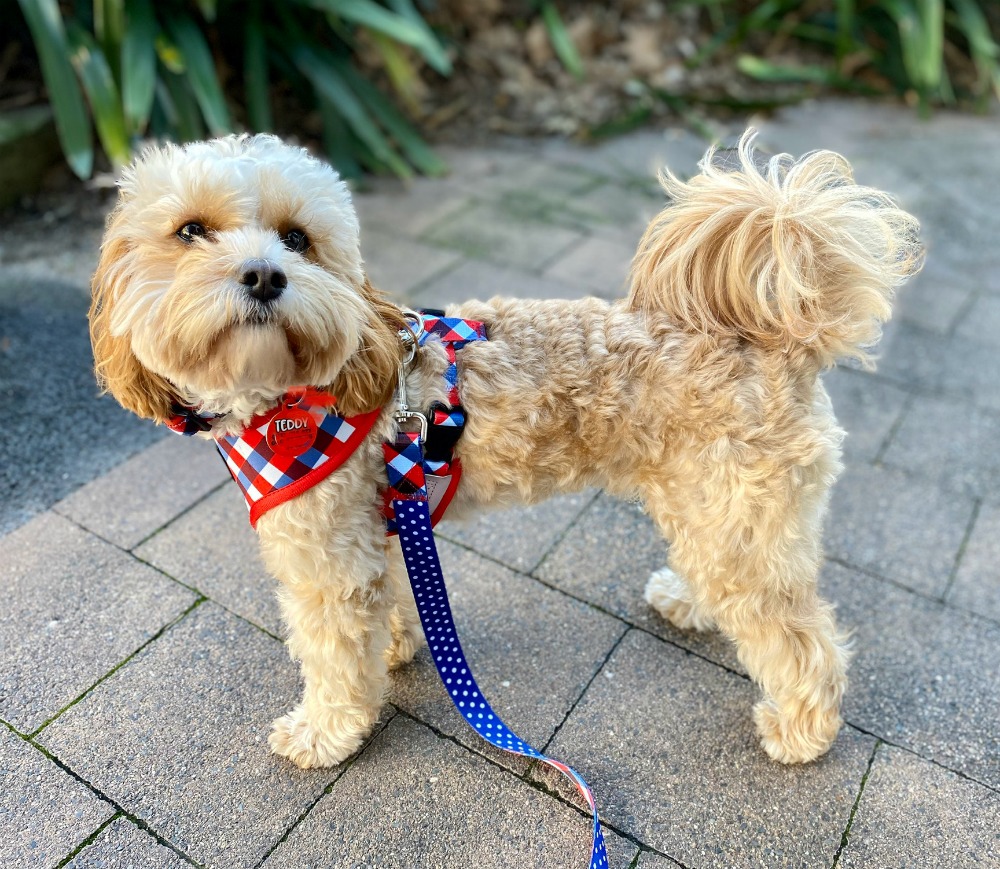 Tell us about yourselves
Hi! I'm Nandi and together with my mum, Soekie – we're the mother and daughter duo behind Soapy Moose.
We started sewing because mum couldn't find anything cute for her Great Danes, Sophie and Max to wear.
Mum has always been a great sewer and made me clothes growing up so she started to make clothes for Sophie and Max. Our friends saw the clothes and loved them and then friends of friends saw them and loved them and it just kind of snowballed from there.
We named the business Soapy Moose (after Sophie and Max) and launched in late 2012.
We started with a website and selling collars but no one knew about the website and we didn't know about marketing so we decided to try our luck at local markets in Brisbane instead which was a really great move.
We launched a new website and things really started to take off. However, we were working 7 days a week, sewing non-stop Monday to Friday, working the markets all day Saturday and catching up on sewing on Sunday.
One day I woke up and thought "wouldn't it be nice if I could take my dog to the markets or do something nice at the weekends," and so in the spirit of self care, although we missed the face to face connection with our customers, we stopped selling at the markets and took the business fully online.
Fast forward to now, we wholesale to pet shops, vets and groomers and have an online shop selling Soapy Moose all over Australia and the world to places as far as the United States and the Middle East.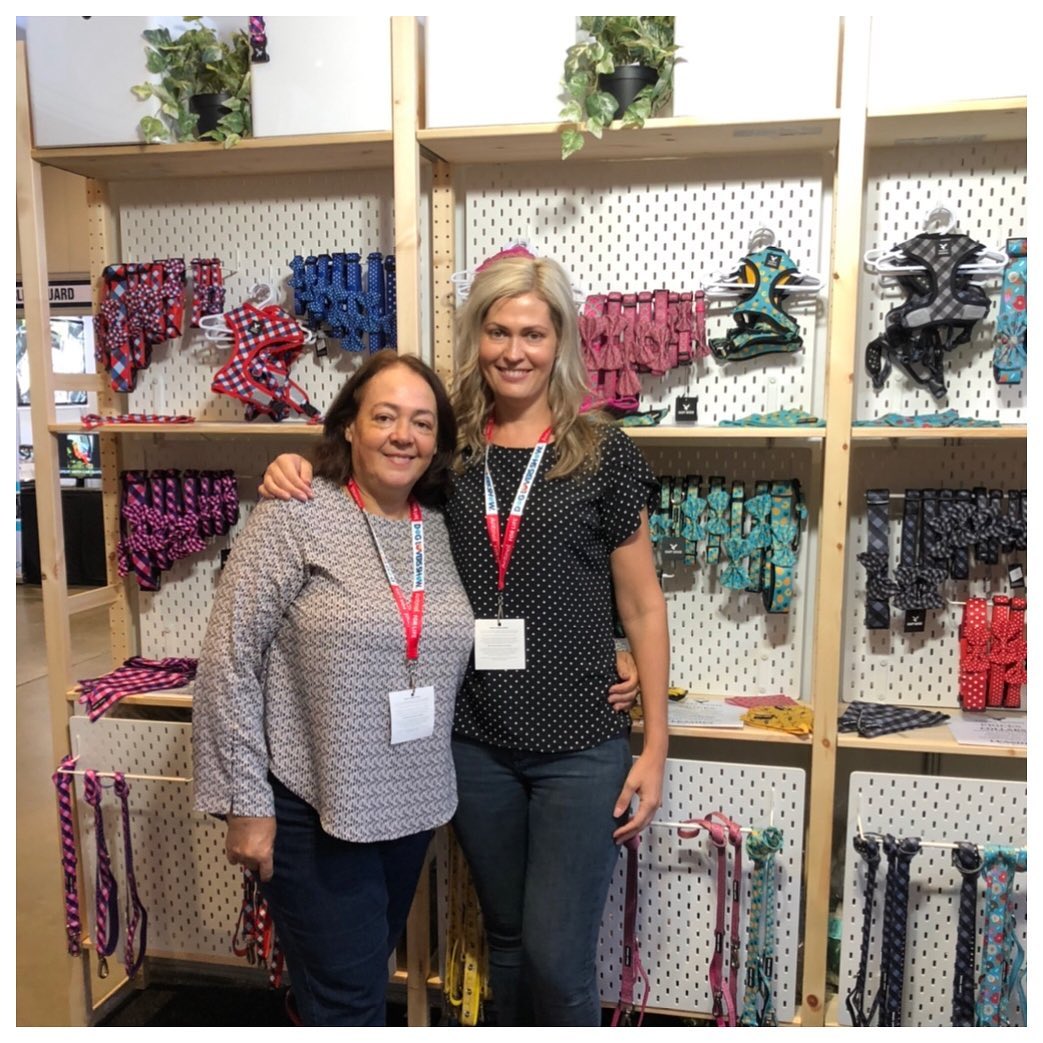 Tell us about your products.
We a full range of everything you need for your dog's walks including collars, leads, harnesses and matching bandanas and bow ties.
We think cats need to look the part too, so we also have a cat range including collars, leads, harnesses and bow ties. We make sure all our buckles are breakaway buckles so that if a cat gets stuck the collar comes off. If the collar doesn't break open they can actually strangle themselves.
We're currently working on a patent for our Snappy leash. This lead is lightweight but strong and the clip snaps open and goes around anything within seconds, think lamp posts, table legs, benches anything! We recently tweaked the design and happy with the outcome.
We also do collars, leads and harnesses to order and can do custom embroidery although our most popular items are dog collars.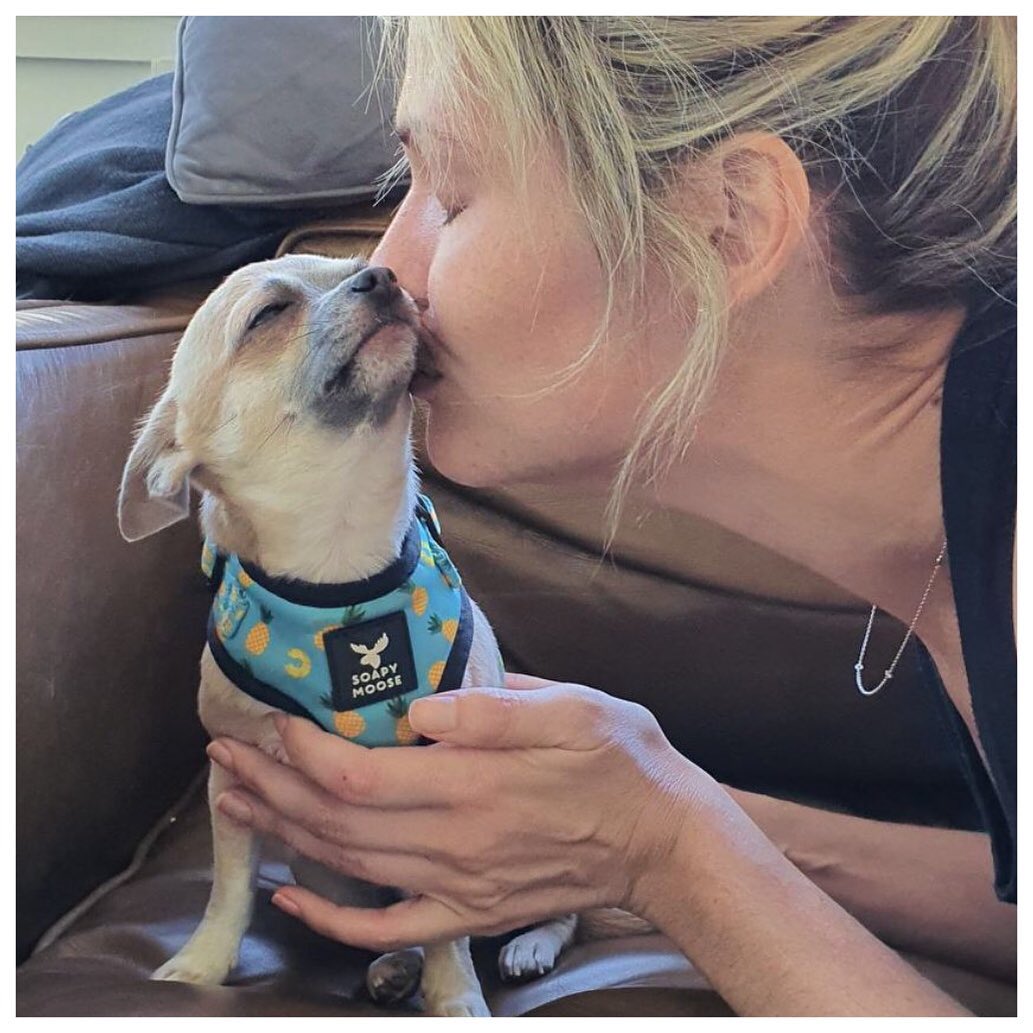 Tell us about the pets behind the products.
We have quite the family menagerie!
Sophie and Max are the Quality Control Managers. They rest their heads on the table checking every order to see if I put treats inside!
Felix (AKA Sweetheart) is my Chihuahua. He thinks he's the boss but he's really the Security Guard. He spends a lot of time sleeping on the job although he always lets us know when a courier arrives at the gate!
Between us, we have three cats, mum's Bubs, the Russian Blue and my Lily and Lawrence the Tonks.
Our family pets all moonlight as supaw models and you're likely to spot them on the website and our socials!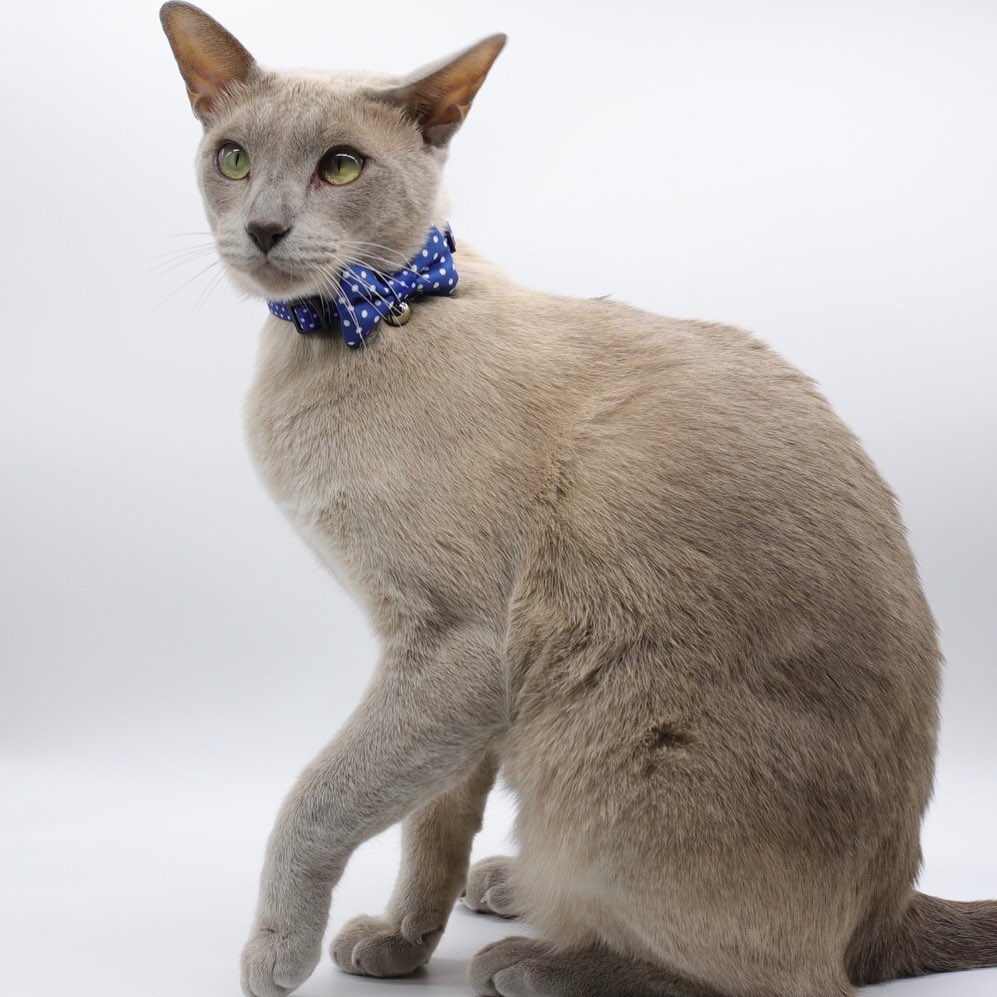 What's it like working with your mum?
I have an engineering/architecture background and have worked with mum for years in construction and our own property development business until we started sewing. At the time, we were actually supposed to be renovating a house but we kept on sewing and soon the sewing take over.
We work together (with the pets) in mum's sewing room. Mum does most of the sewing, and I deal with the customers, orders, invoices and try and keep up with social media.
One of the best things about working together is that if we feel we've had enough, we can just down tools, go for a walk, grab a coffee and come back and make a fresh start.
You make a lot of bespoke items. Tell us about our some of the most unusual requests.
Well, we once made a collar for a Bull Mastiff in the US which was so big it went round my waist!
We custom make collars bigger than XL. We once had a request for an XXXL collar for Bonnie. We wondered what kind of dog Bonnie actually was and it turned out she wasn't a dog at all, but a cow! And a very pretty cow at that, see her picture below!
Fun fact: We've also made collars for pigs, goats and rabbits!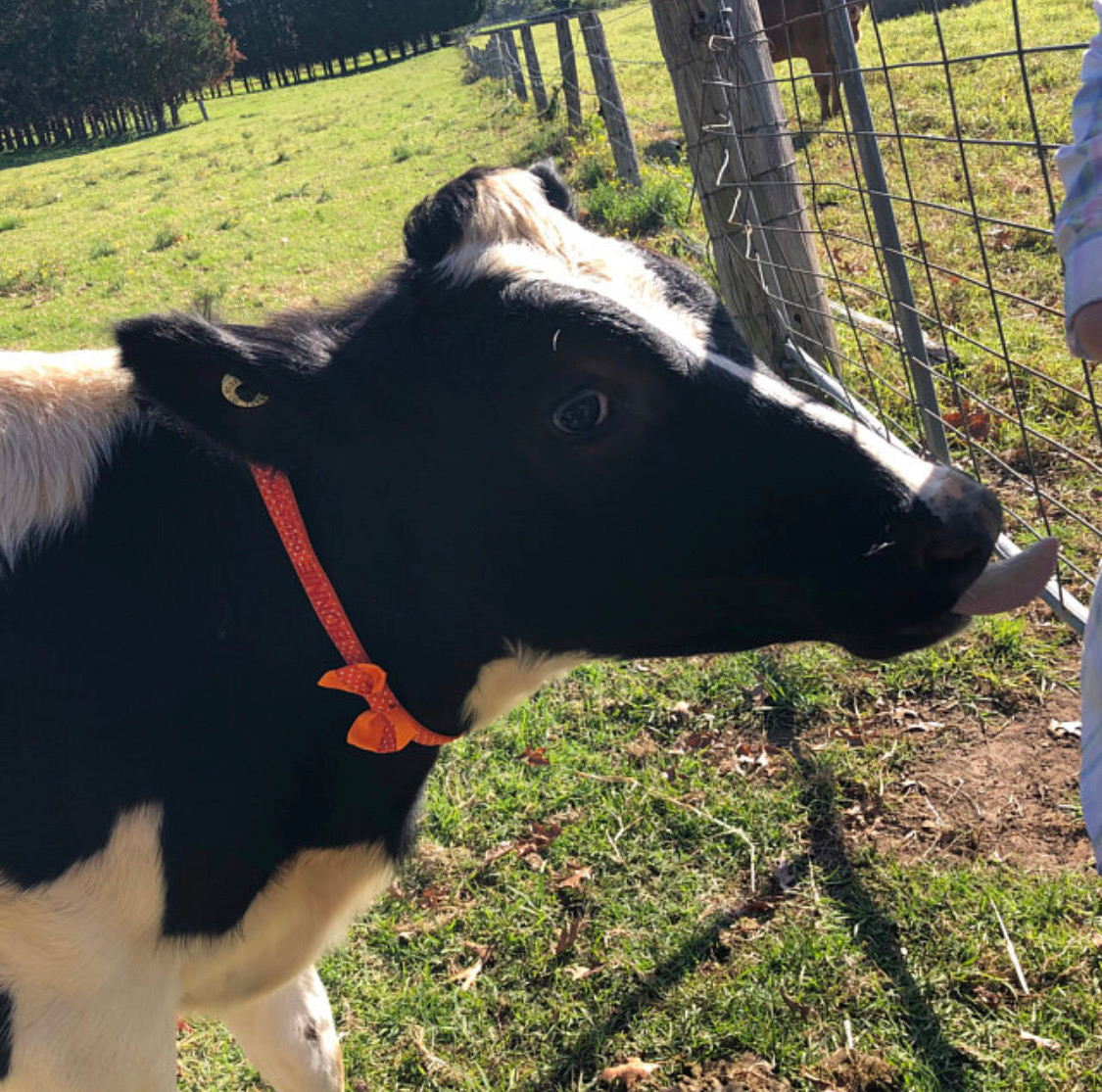 What's next for Soapy Moose?
We're pretty excited about the new designs coming soon! And of course, there will be a special Christmas range later in the year.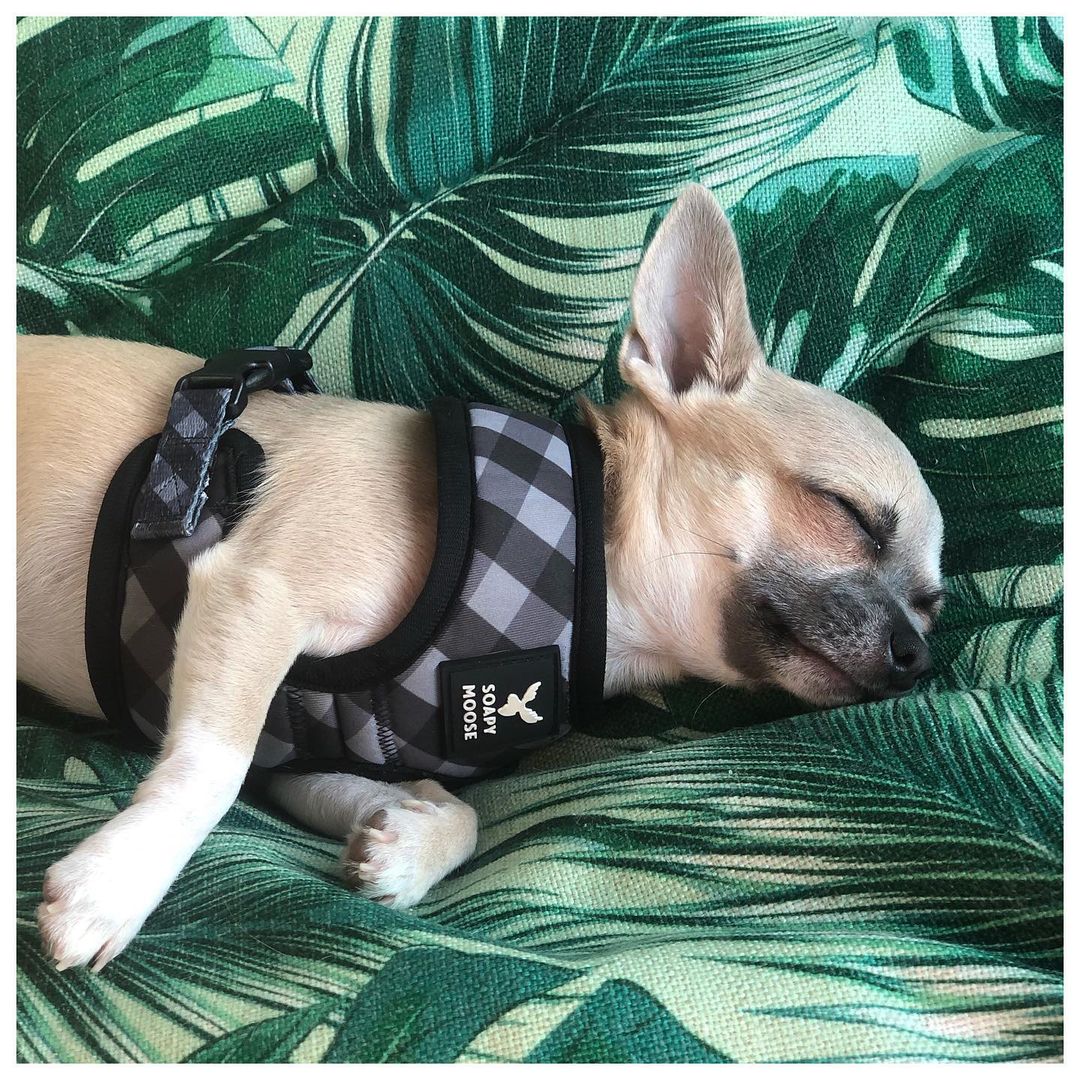 Find @thesoapymoose on Instagram
This Sydney based, family run business makes homemade treats that are good for dogs and taste good to dogs too. There are no hidden nasties, just honest to goodness ingredients. The Doggie Bakery is our go-to for locally made delicious, healthy, homemade treats. Nom, nom!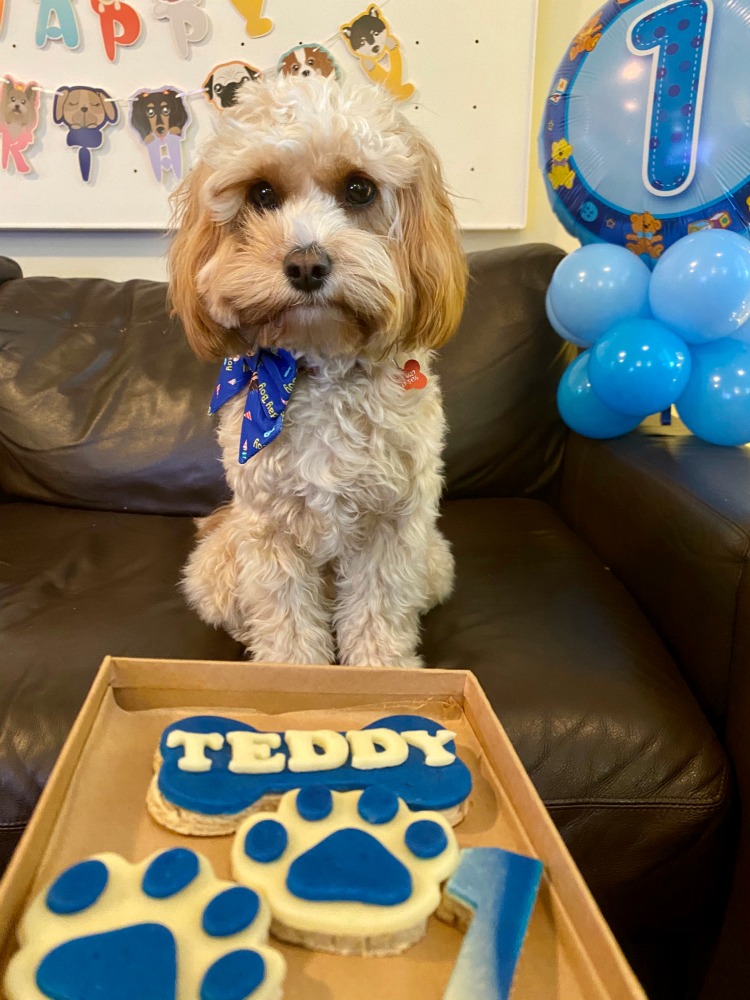 Tell us a bit yourselves
We're sisters, Kylie and Denise from the St George area in Sydney. We're both fur mamas; Denise is mum to Cooper, an eight year old moodle and Kylie is mum to two Siberian Huskies, Freja, eight and Kiba, four.
Growing up, we had a much loved staffy-cross kelpie, Beau but it wasn't until we were adults, moved out and became fur parents ourselves that we really became interested in canine nutrition and wanted to make sure our dogs got the best food.
Denise was buying natural, healthy treats for Cooper but as she's such a great cook we decided we'd have a crack at making some of our own. So we did and they were great! Our dogs loved them!
We started selling the treats at markets and other dogs loved them too! That was back in 2016 and we've been making delicious, healthy and nutritious treats ever since!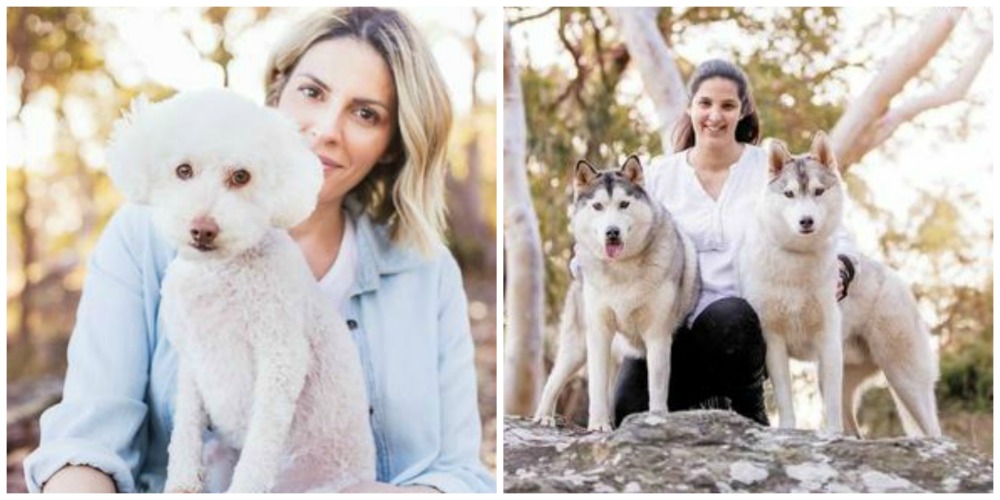 Tell us about your products
Our mission is to use our knowledge base and passion to do right by dogs and their owners.
We think what sets us apart from other dog treats is that we're all about quality ingredients.
We're very particular about we use. We always prioritise Australian ingredients and look for the best products that we can find. We want to make treats that are not just going to taste good but be good for our dogs too.
That's not to say there isn't lots of trial and error. It's a fine balance combining the right ingredients with a taste that dogs will go for. With our products, people know that the products are palatable to dogs not because of hidden nasties but because of natural and fresh ingredients.
We pride ourselves in catering for all sizes and all ages of dogs, from old dogs to puppies, from sensitive tummies to toothless hounds – we really try and understand our human and canine customers and help and guide them to choose the products that suits them best. We're always mindful of how each individual dog will receive our treats.
Our product range includes lots of dehydrated meats and fish and delicious handmade, homemade biscuits. We cut our own meat, we dehydrate it and we package it. So our customers know that we're involved with every step of the process from buying the fresh meat to packaging the finished treat and it's all natural.
Our most popular item is probably the Chicken Twists, our version of a chicken lollipop. Kangaroo Krunchies and Chicken Chippies also go down a treat (excuse the pun!) and like all our products, everything is made from scratch.
Our own dogs taste test everything we make as does Denise's 14 year old cat, Tiger Lily. In fact, we have quite a few feline customers who go wild for our meat and fish products.
Pre-Covid we loved meeting customers face to face at markets but we've pivoted and now do all our business from our online store.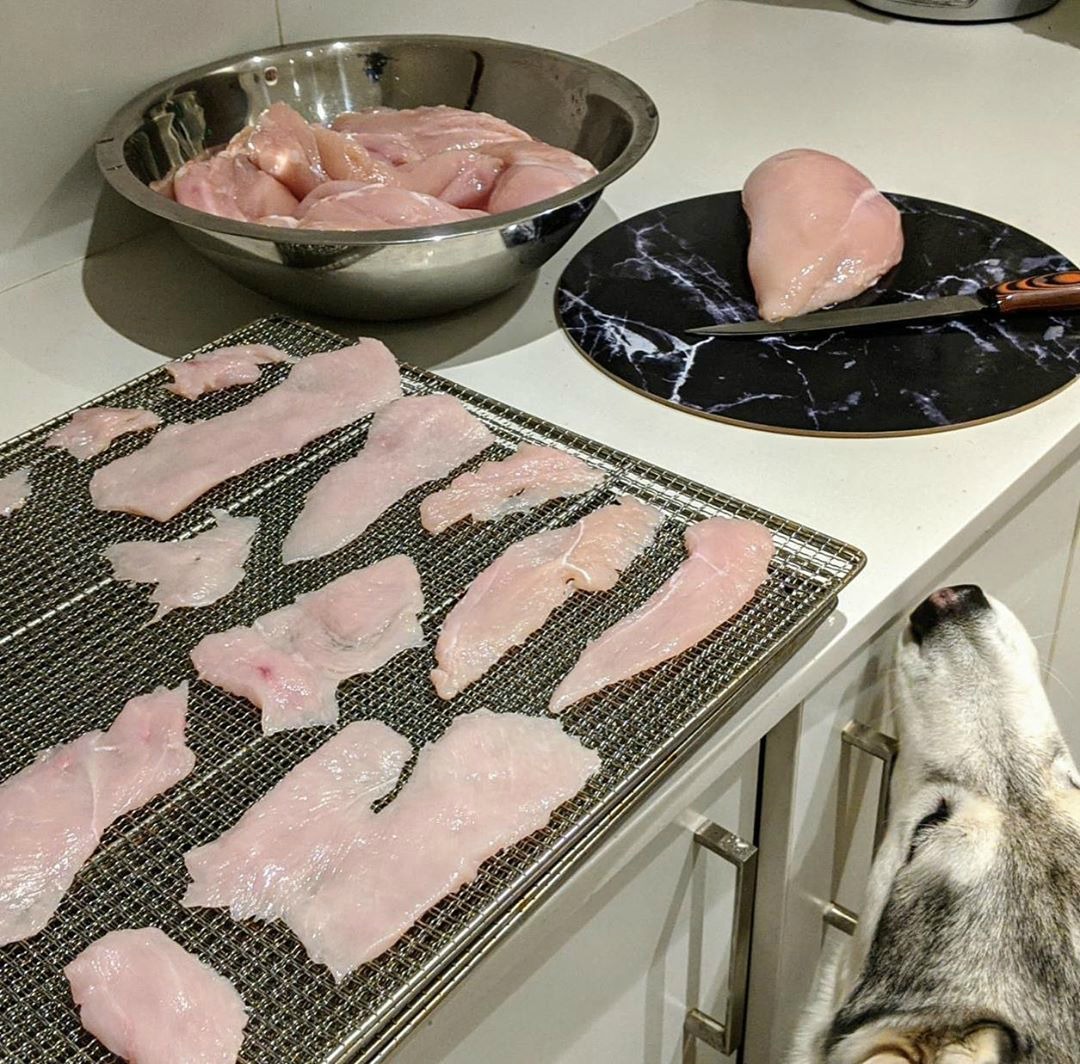 You both have day jobs, how do you do The Doggie Bakery juggle?
Well, Denise is a primary school teacher, she works full time Monday to Friday and bakes on the weekends. If there is especially high demand and things are flat out, she'll bake during the week but only if she has to!
Kylie's a physio by day and bakes at night, hand cuts all the meats and also takes care of the birthday boxes. Thankfully she's self employed and able to rearrange patients when orders come in thick and fast!
At the end of the day, our day jobs are our bread and butter but we love making pet treats and although tiring, it's all worth it when we hear glowing testimonials from our customers.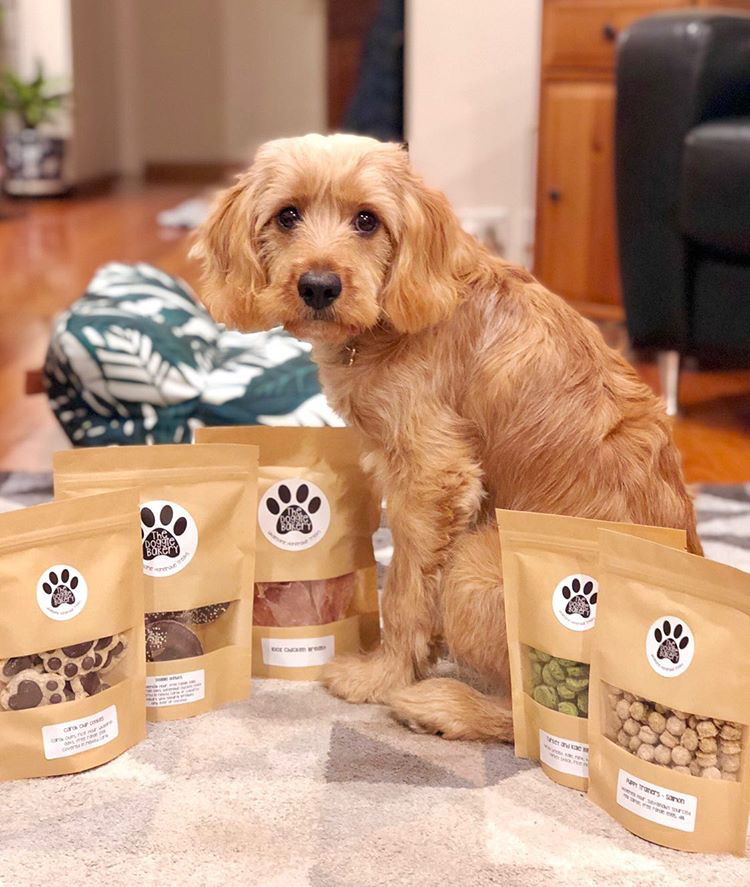 What's it like working together as sisters?
We're so different, just like chalk and cheese but blood is thicker than water! We don't share a kitchen so we're not in close contact when we bake and we also have different ideas on how to represent and grow our brand but like most siblings we will disagree but overcome it with communication and compromise.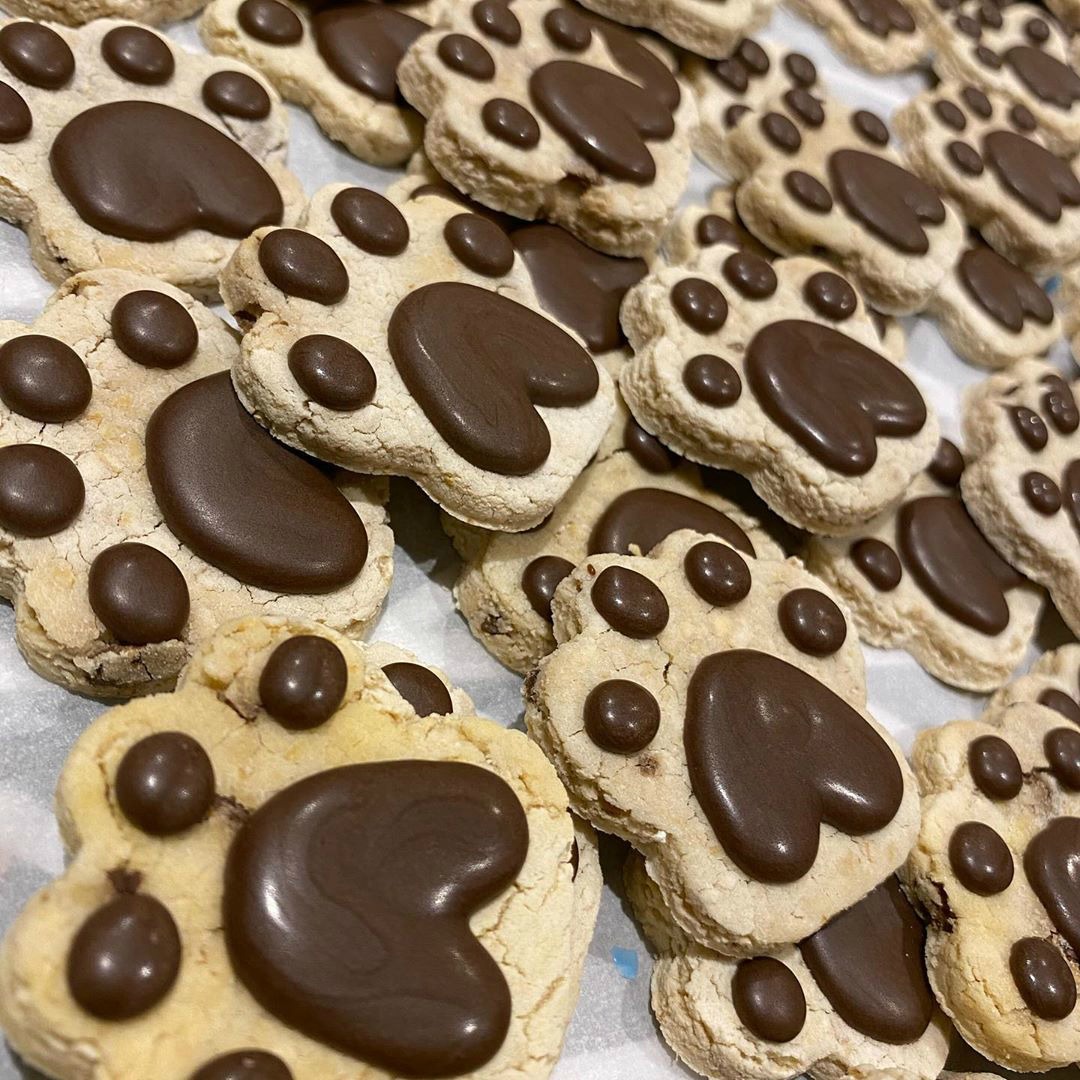 What's next for The Doggie Bakery?
To be honest, when we're super busy with lots of online orders we just try and get through week to week! We barely get a spare moment to ourselves having to work our day job and then come home to bake and/or do the admin of running the business so we don't plan too far ahead!
Our current project, coming up in September, is to raise funds for one of our favourite rescues, Life of Pikelet by baking and selling human cookies online.
Overall, we really just want to keep sharing our love and knowledge and educating dog owners so their fur babies can live their best lives.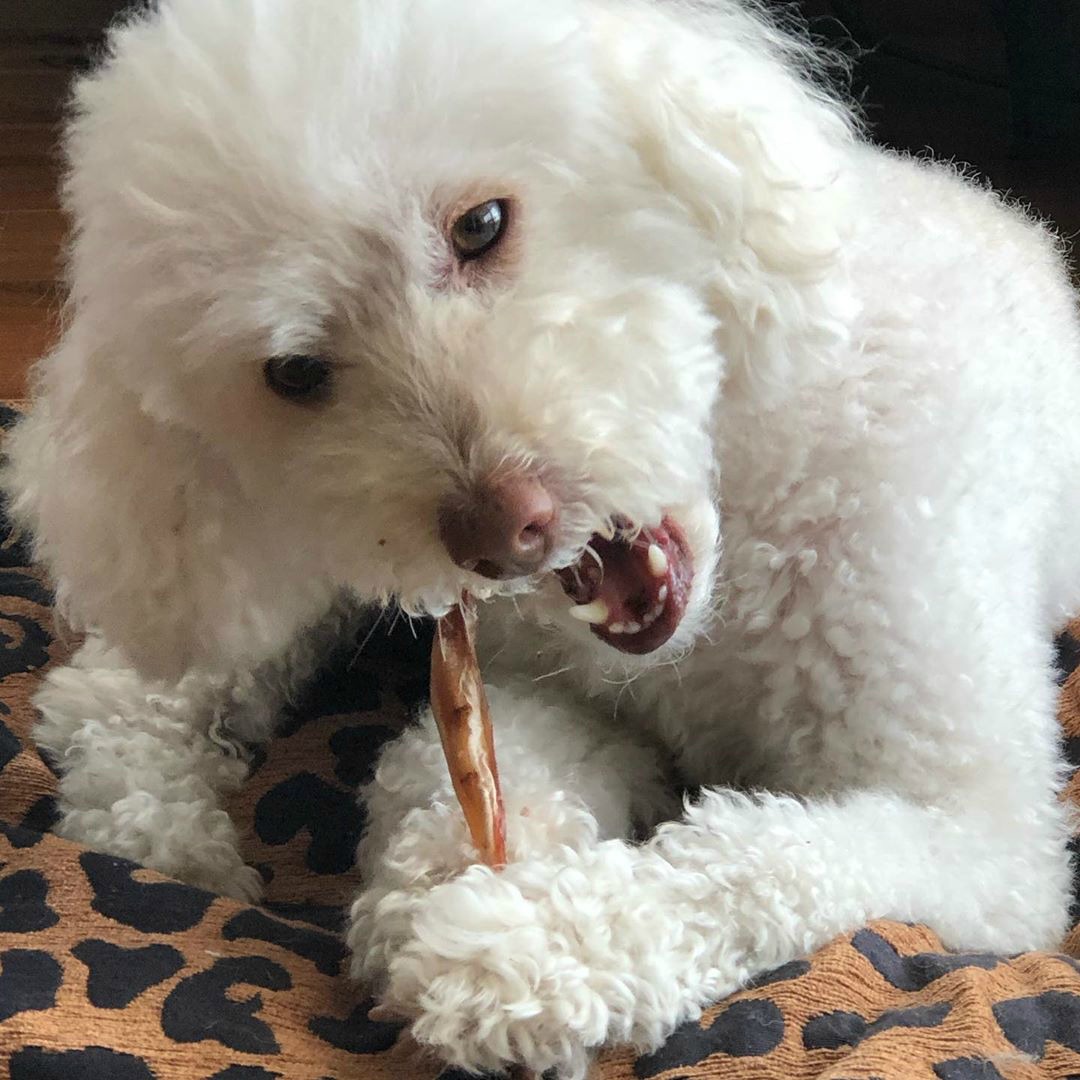 Find @thedoggiebakery on Instagram
I don't know who loves our I Can See Dog Car Seat more, us or Teddy! This Australian owned and made car seat is safe, stylish and allows Teddy to travel in style.
It's comfy enough for him to lie down, high enough for him to look out the window and if all that wasn't enough he has a bandana and a cafe mat to match! It's definitely one of the best dog-related investments we've made!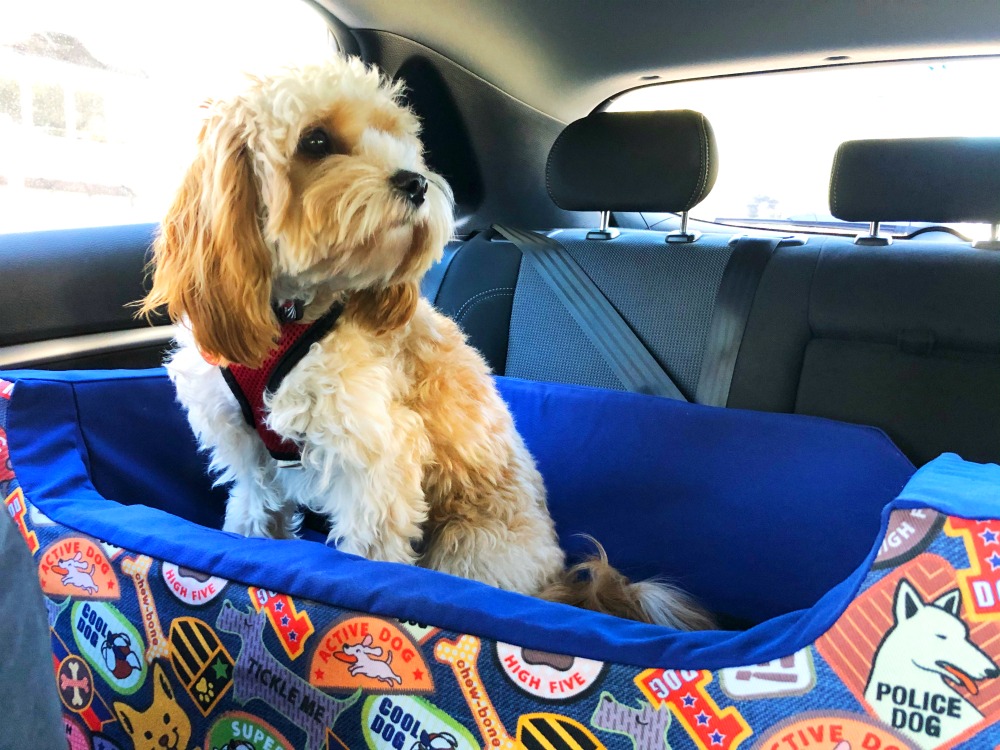 Tell us about yourself
Hi, I'm Helen, I'm 66 and live on the Gold Coast where I make I Can See dog car seats. I started the business because I couldn't find anything in Australia that I'd consider safe or comfortable enough to put my dogs in so I did some research and started making my own.
I then started sourcing fabrics, found someone to cut the foam and enlisted a machinist who could sew the covers. Although,I have some sewing background and am not bad with a needle, the seat design is quite tricky and needs someone with better sewing skills than me!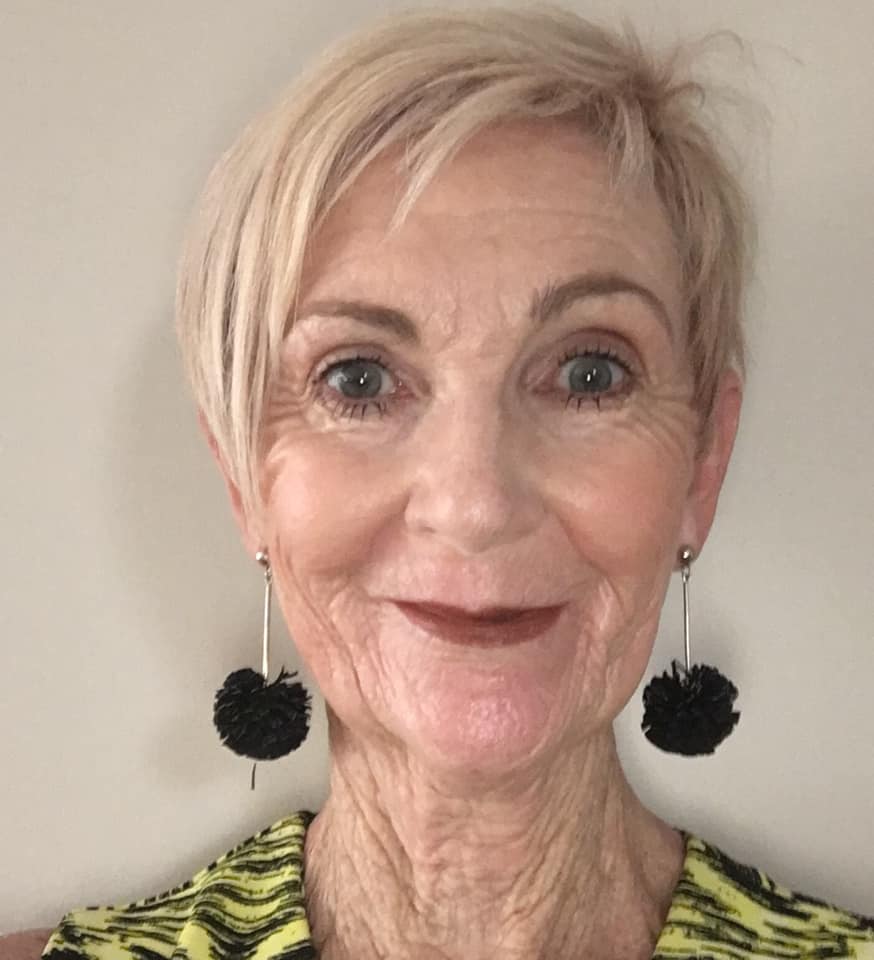 Tell us about your products
I Can See dog car seats are quite unique because they're safe, comfortable, surround the dog making them feel secure and as their name suggests, allows the dog to see out of the window.
The seat actually puts the dog level with the window and the safety strap ensures that they are safe, secure and not jumping around the back seat. The seat covers can be customised and are removable and machine washable too.
I also make café mats which can go inside the car seat to keep it clean. As it's name suggests, the café mat can be used when you take your pup out for coffee, they'll appreciate a warm place to lie/sit because let's face it, no one likes a cold bottom! The café mat conveniently rolls up to fit in a handbag and bonus, it makes a comfy base for a Bunnings trolley!
I also sometimes make bandanas and both the bandanas and café mats can be made to match the car seats.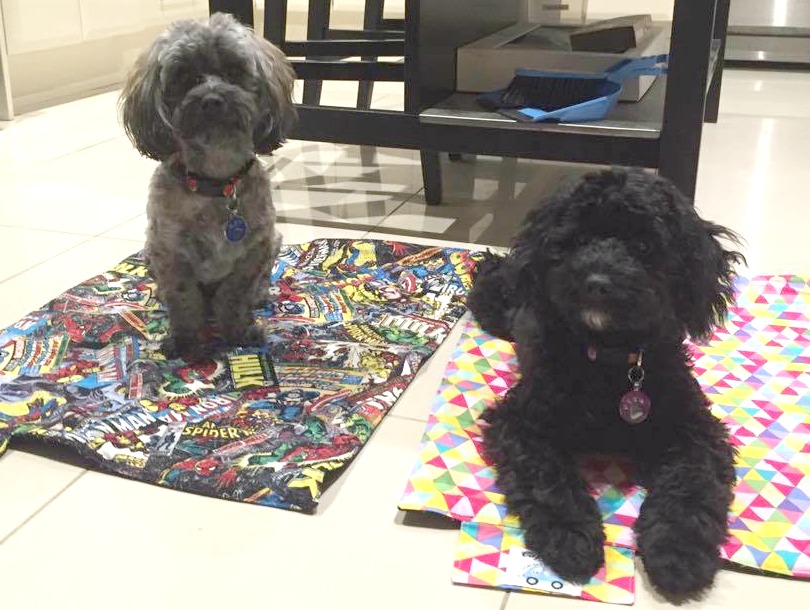 Tell us about the dogs who inspired the seats
Well back in 2010, I had two tiny chihuahua/toy poodles Bella and Jack who were so tiny they couldn't see out of the window and would fly around if the car came to a sudden stop.
Sadly, we lost Bella a few years ago but Jack has since been joined by two rescue pups, Lillie the Maltese and Brandi, breed unknown! Since we started the business, we've sent hundreds of I Can See Car seats from here on the Gold Coast all over Australia.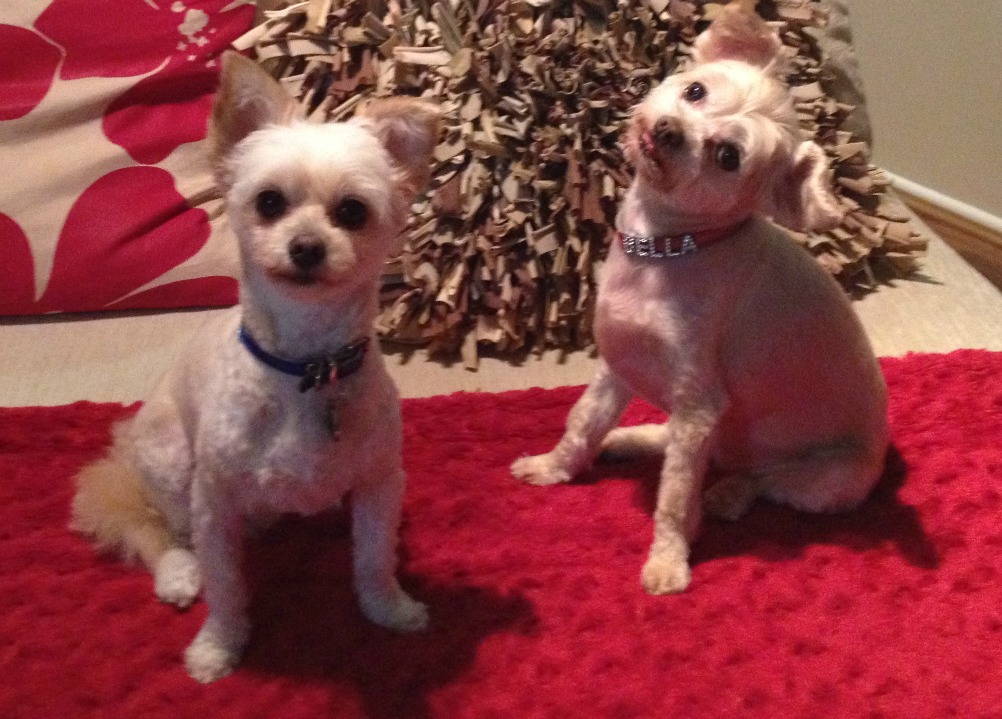 What makes the I Can See car seats unique?
Well apart from the fact that the dog can see out of the window, the seats can be fully customised. I can source almost any fabric of your choosing, the only limit is your imagination!
The seats come in three sizes – small, medium and double – to accommodate one or two dogs of different sizes.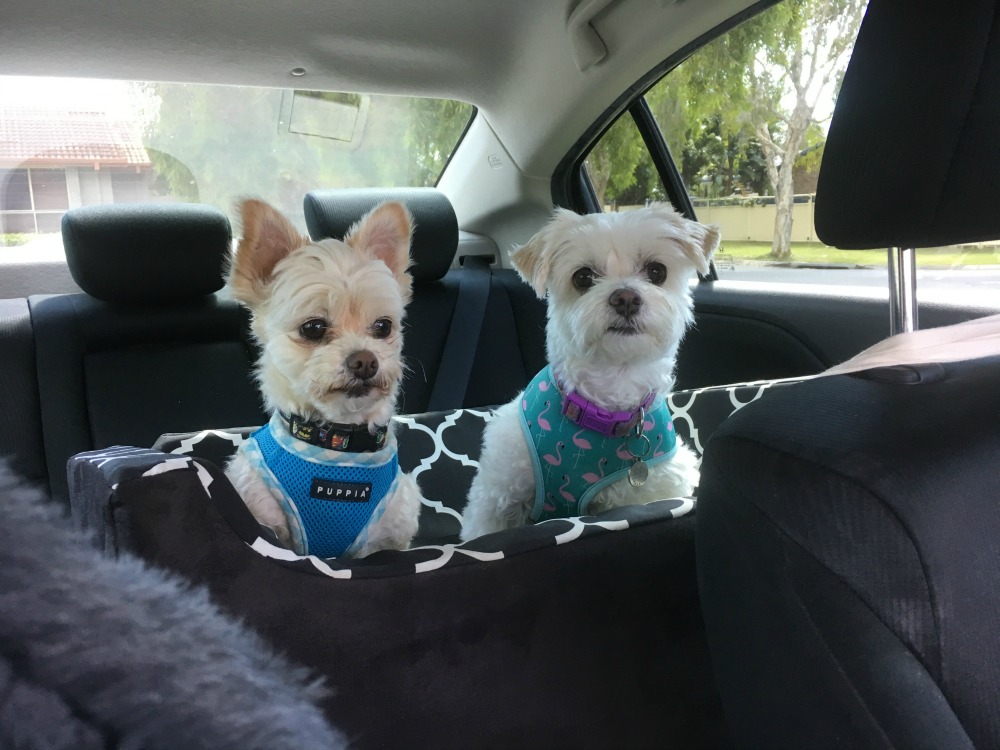 What's next for I can See dog car seats?
Well right now, I just want to fulfil our current orders. We've been inundated since the start of Covid and currently have 50 people on a waiting list! Usually there's a two week turnaround on orders but right now there's a five week wait because we're that busy!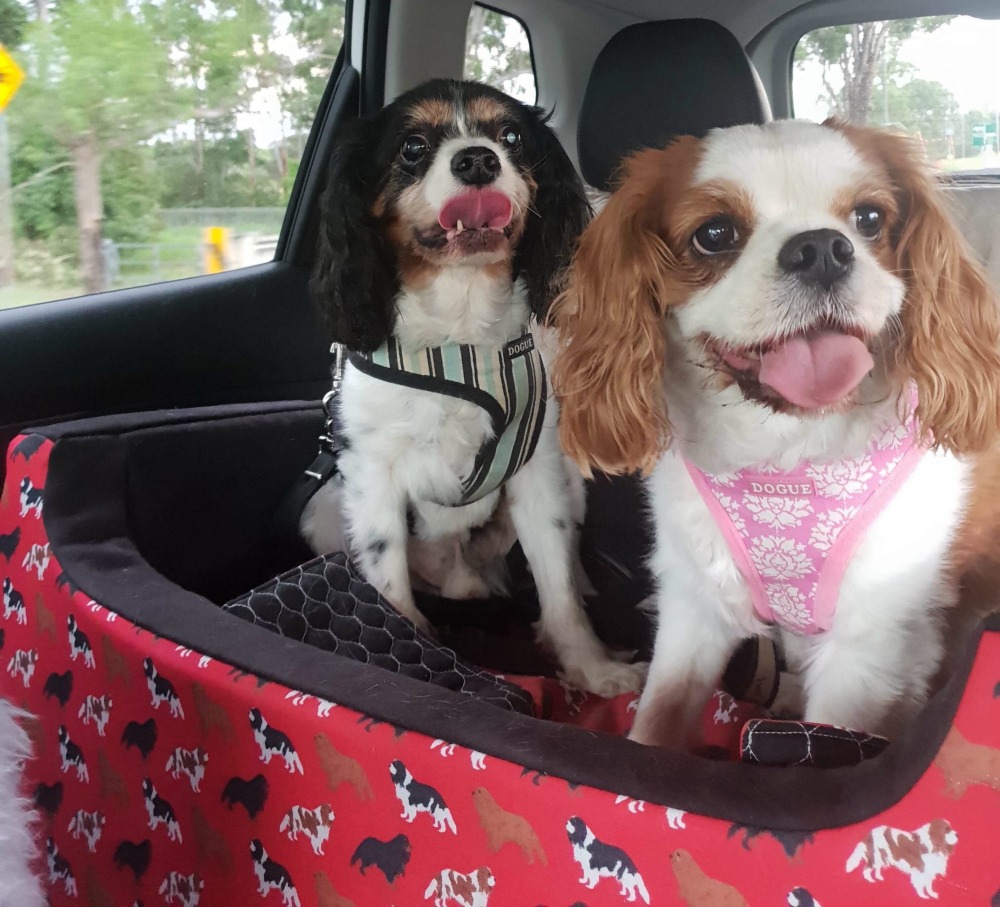 Find @icanseedogcarseat on Instagram
I hope you enjoyed meeting these pawsome entrepupneurs! Aren't they fabulous? If you started your own business, what would it be?
Linking up with Denyse for Life This Week