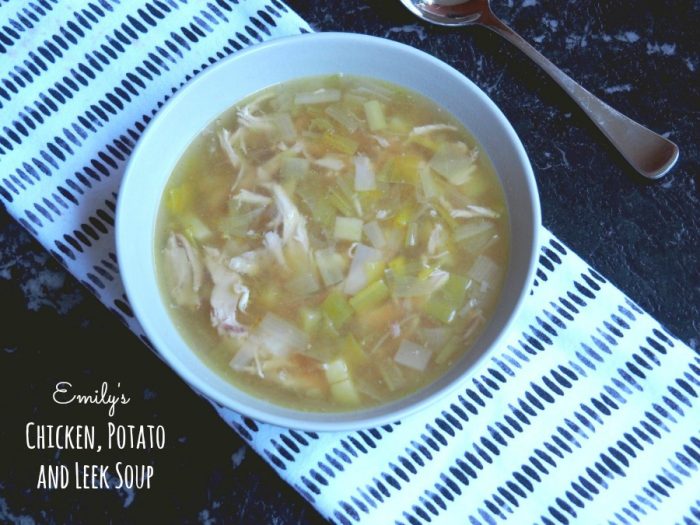 My friend Emily bought me this delicious chicken soup when I was recovering from my Thyroidectomy. I still remember the delicious golden broth, full of veggies and packed with chicken.
As much as I love a creamy and well blended soup, in my experience, "clear" soups like this have healing properties. Let's just say, when Emily bought this soup over, it certainly did the trick.
This recipe is like an express version of Auntie Sandra's Champion Chicken soup. You can save stacks of time using a cooked chicken and take this from stove top to table in less than 30 minutes. This soup is clean and simple and ticks the boxes of meat and two veg. What's not to love?
Do you prefer soups that are clear or creamy? What's your go-to food cure when you're feeling under the weather?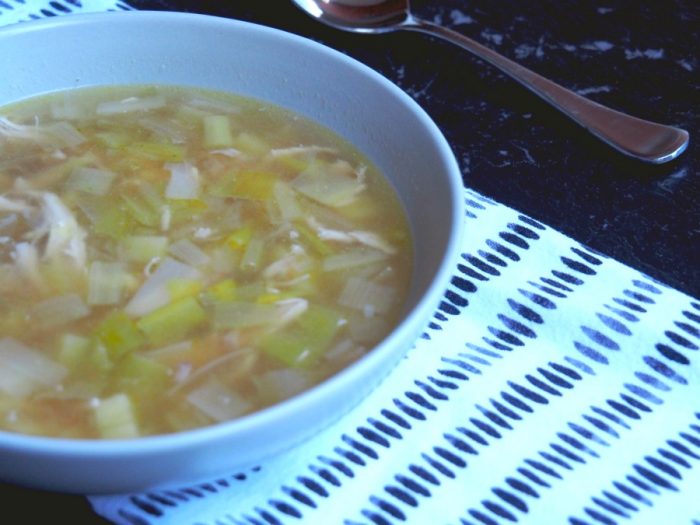 Ingredients
1 tablespoon olive oil
2 leeks, finely sliced
500g potatoes, peeled and finely diced
1 cooked chicken, shredded
2 litres chicken stock
Salt and pepper, to taste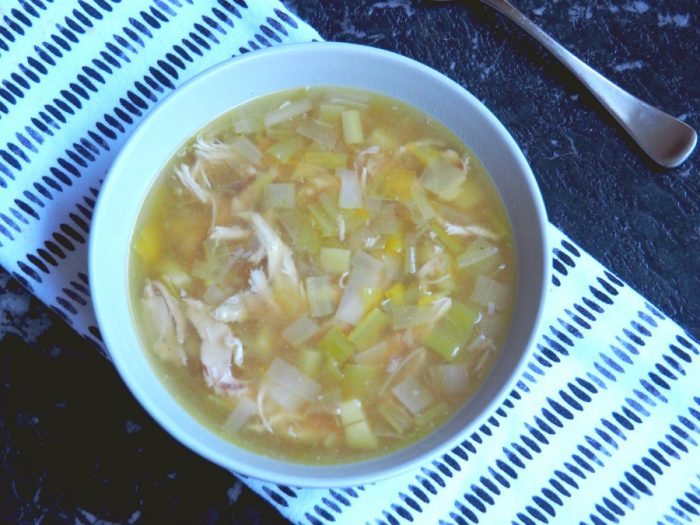 How to
Heat olive oil in a large pan over a medium heat. Gently fry leeks for 3-5 minutes until softened.
Add stock and potatoes and bring to the boil. Season well.
Add potatoes and salt and pepper. Simmer uncovered for about 20 minutes until potatoes are tender.
Add the chicken and cook on medium heat to heat through.