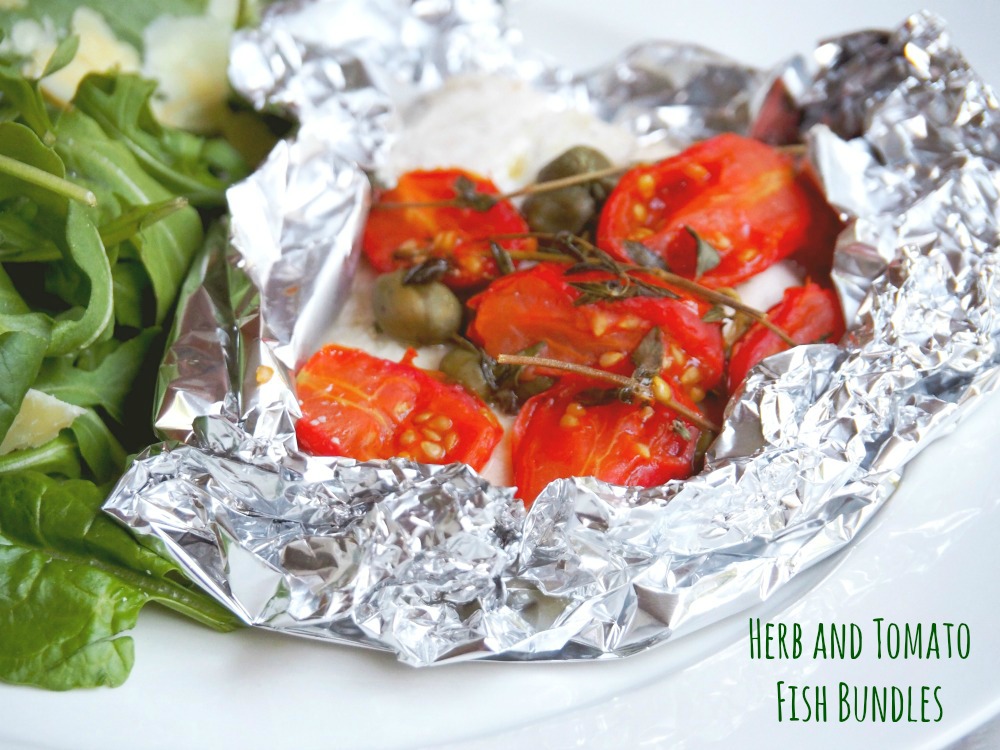 Serves 4
These fish parcels are fast, fresh, fabulous and full of yum!
Since I came back from travelling, I've been craving quick, fresh and healthy meals and these fish bundles tick all the boxes. I love cooking in a parcel because that means more flavour and less mess. Winning!
These parcels are super versatile, I like to use barramundi but any white fish will do. Similarly, use your favourite herbs or whatever you have to hand and savour those flavours!
Do you like cooking in a parcel too? What meal ticks all your boxes?
Ingredients
4 x 100g firm white fish fillets
125g cherry tomatoes, halved
1 tablespoon rinsed, drained capers
4 thyme sprigs
1 tablespoon sherry vinegar
1 teaspoon olive oil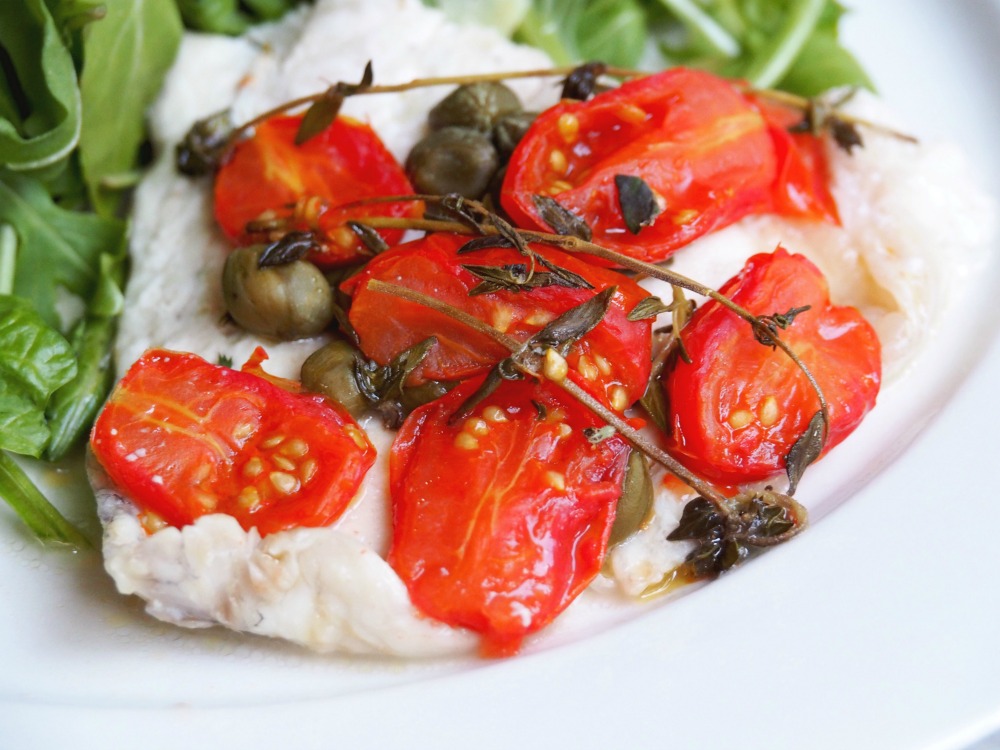 How to
Preheat oven to 200 C/180 C fan forced.
Place each fillet on 20cm squares of baking paper or foil. Divide the tomato, capers, thyme, vinegar and oil between fish pieces. Gather the corners of baking paper or foil together above fish; twist to enclose securely.
Place the bundles on oven tray and bake for 15 minutes. Stand fish 5 minutes before serving.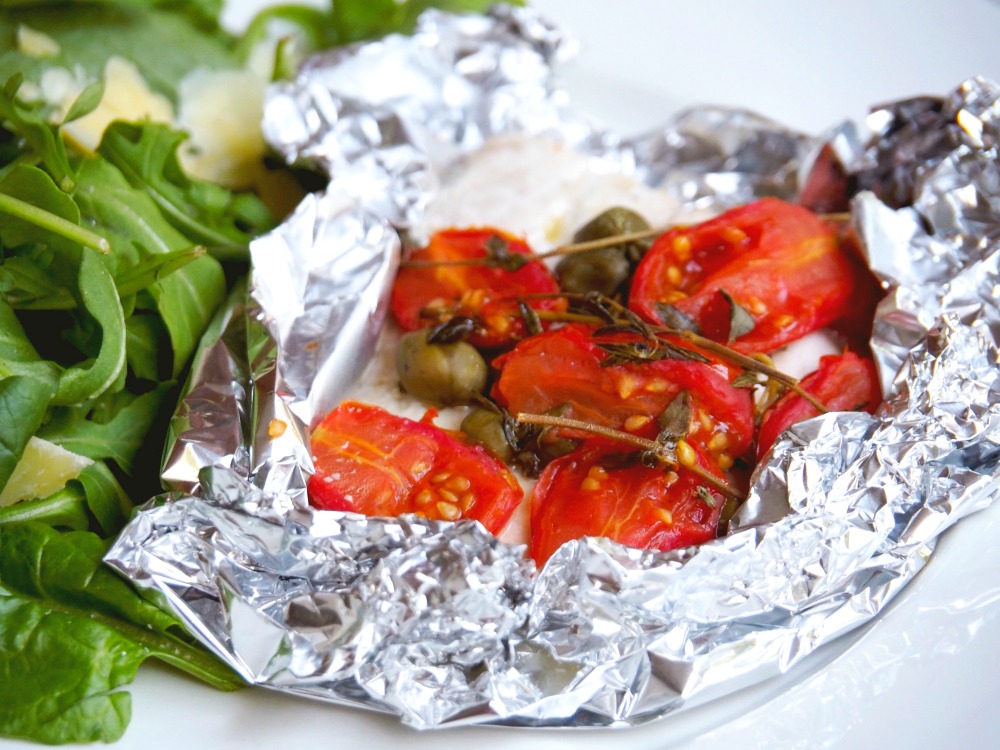 Other info
Prep time and Cooking time: 30 minutes
Tip! I like using barramundi in this recipe, but you can use any firm fish fillets you like.
Serving Suggestion: I like to serve this up with a rocket and parmesan salad on the side.