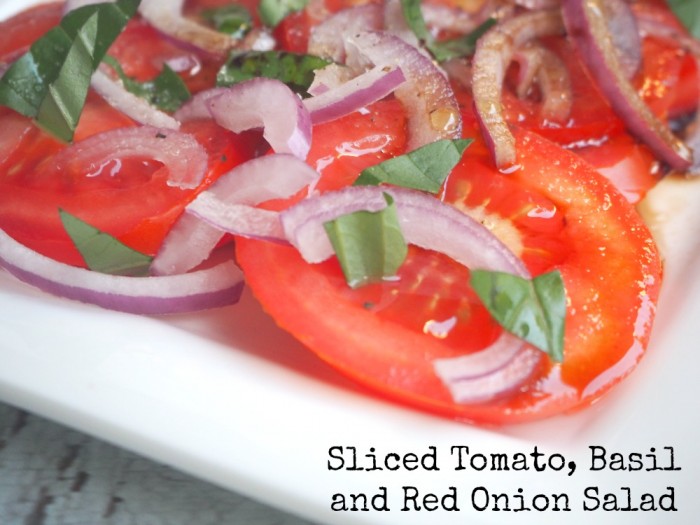 (low iodine) Serves 4
This salad is low in iodine, big on taste plus it's quick, easy and full of yum!
This is salad reminds me of my mum – it's her go-to salad and it's the fresh fantastic! This salad is best made ahead and stored, covered in the fridge – that way the piquancy of the flavours can really pop!
Ingredients
4 large tomatoes, sliced thinly
1 small red onion, sliced thinly
2 tablespoons small fresh basil leaves, sliced thinly
2 teaspoons olive oil
2 teaspoons balsamic vinegar
¼ teaspoon sugar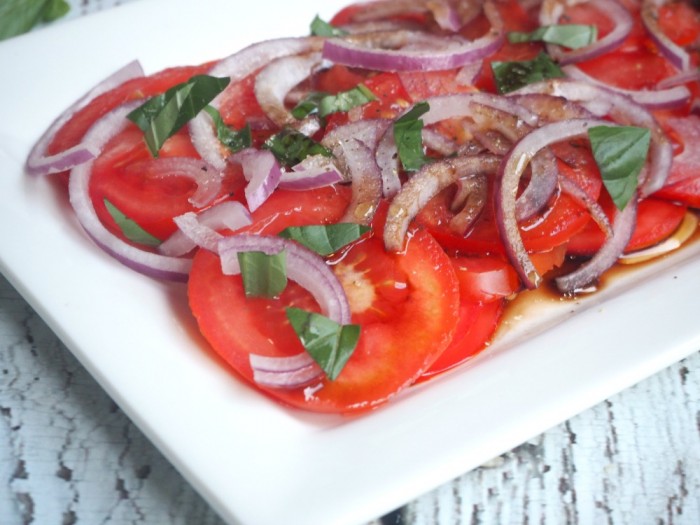 How to
Make a layer of tomato slices on the serving plate. Then scatter over the red onion slices and then the basil.
Season with black pepper and sprinkle over the sugar
Drizzle with combined vinegar and oil.
Other info
Prep time: 10 minutes