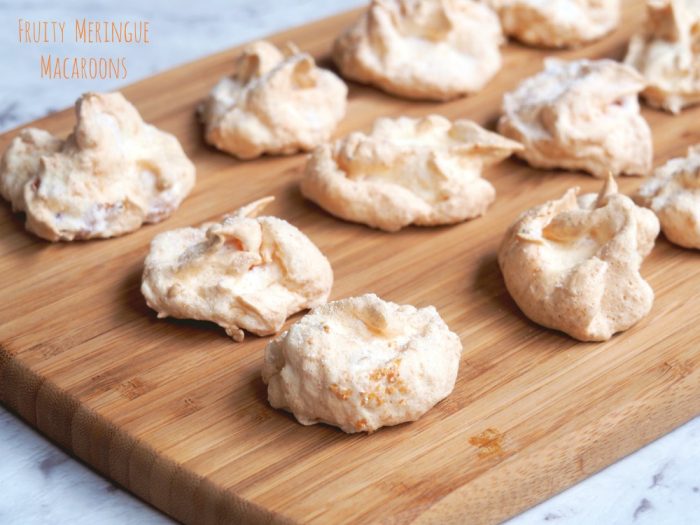 Makes 24
If a meringue and a coconut macaroon had a food baby, these gluten free, low iodine treats would be it! I pretty much lived on these when I was on the low iodine diet and I've been loving on them ever since. Thee treats have a lovely light coconut flavour and are deliciously soft and chewy. The apricots add a lovely fruity flavour – it's impossible to stop at one!
These are super easy to make and totally delicious to eat. I know the irregularity of the meringues might make the OCD in you all of a quiver, but I think the random irregularity of these bites that gives them their charm.
If apricots aren't your jam, then swap them out for your dried fruit of choice. I promise you, you won't regret it!
Ingredients
3 egg whites
150g caster sugar
½ cup (40g) desiccated coconut
½ cup (80g) finely chopped dried apricots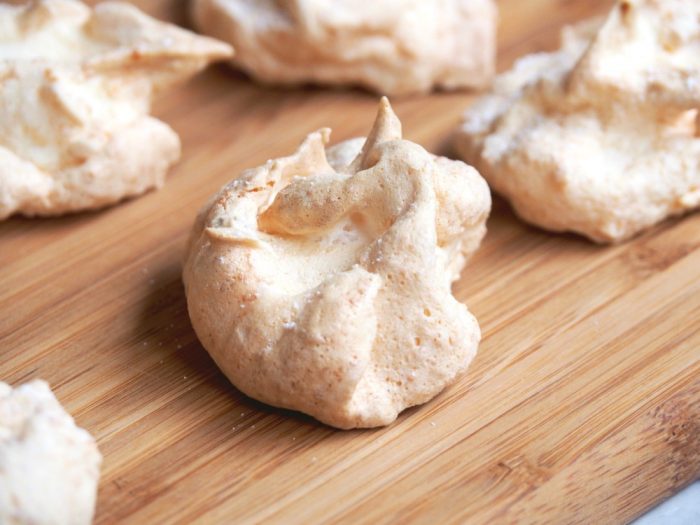 How to
Preheat oven to 150 C/130 C fan forced. Line two baking trays with baking paper.
Beat egg whites in small bowl with electric mixer until soft peaks form. Gradually add the sugar, beating until sugar dissolves.
Fold in coconut and chopped apricots.
Drop heaped tablespoons of mixture about 5cm apart onto prepared trays. Bake for about 20 minutes.  Cool on trays.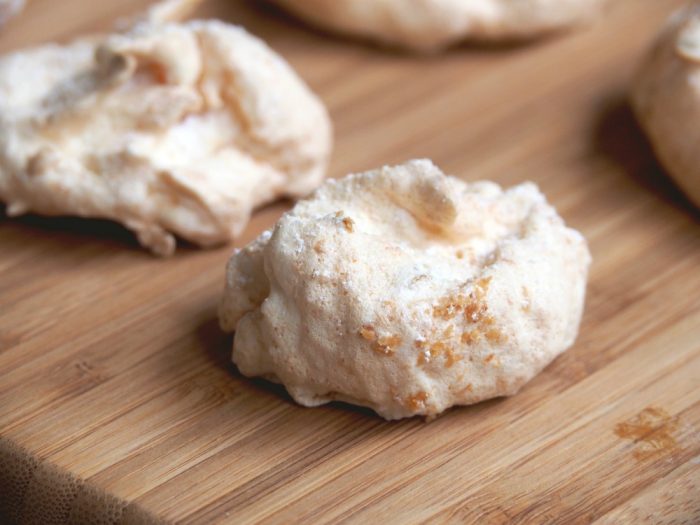 Other info
Prep and Cooking time: 30 minutes