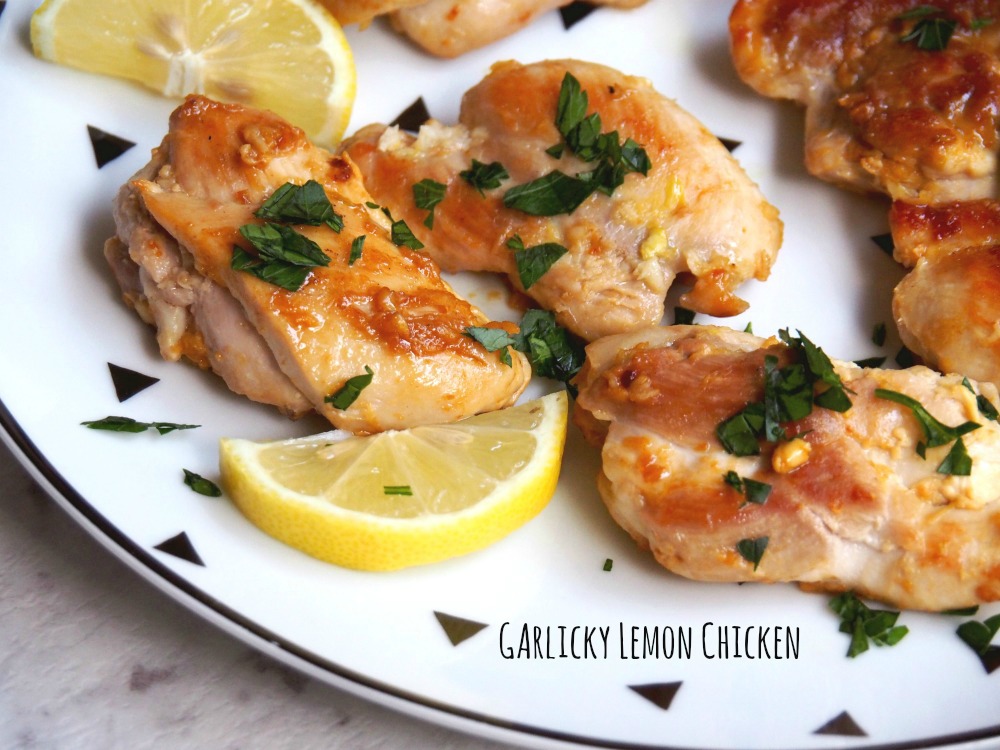 This quick and easy Lemon Garlic Chicken is ready in 20 minutes and is a winner, winner, chicken dinner!
I'd forgotten how quick and easy this moreish midweek meal is until I recently made it for dinner. I used to steer away from using chicken thighs because David is a breast man (no pun intended,) but these days I just tell him it's breast and hope he's none the wiser. If he's worked it out, he certainly hasn't let me know!
Anyhoo, to my shame this is one of the first recipes I ever posted and it's never had a photo! Can you believe? Of course, by the time I decide to photo shoot the recipe, it's no longer daylight savings and we're in the season where I have to cook dinner at lunch just so I can get pictures of the food in good light!
However, cooking dinner at lunch does have it's advantages because that's how I found out this chicken is delicious served cold as it is hot and with the punch of garlic and the zest of the lemon,  it takes a boring green salad to a whole new level!
Whether you serve this hot or cold, it's a winner, winner, chicken dinner!
Have you got a favourite part of the chicken? What's your favourite season?
(iodine free)  Serves 4
Ingredients
6 chicken thigh fillets, halved
3 cloves garlic, crushed
2 tablespoons lemon juice
2 teaspoons finely grated lemon zest
1 tablespoon water
2 tablespoons flat leaf parsley, chopped, to garnish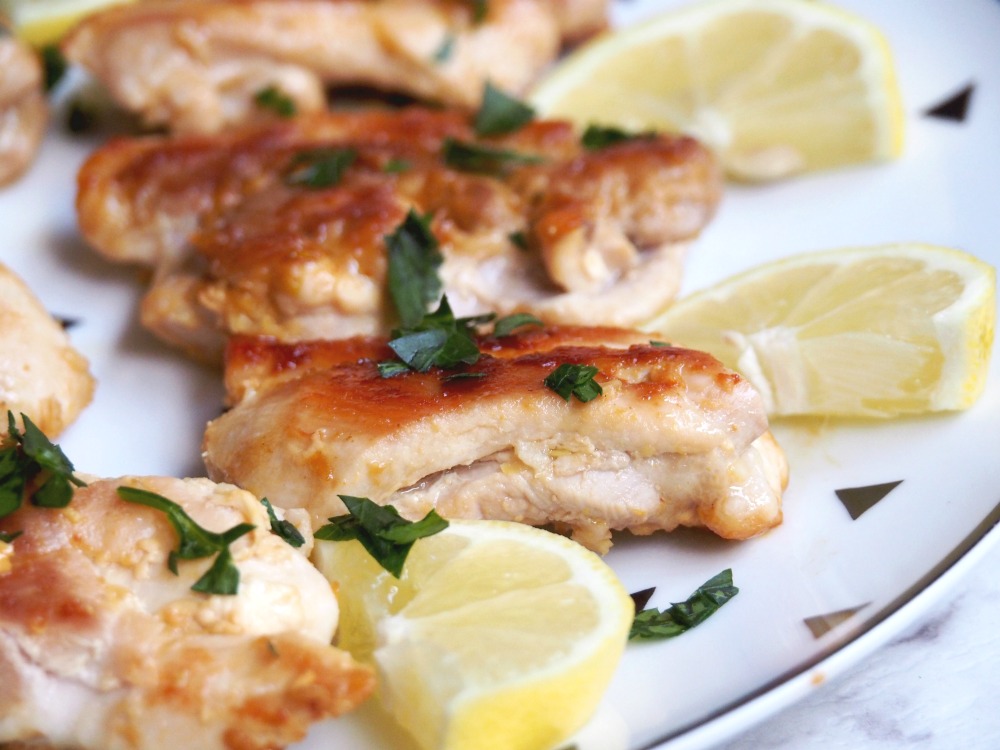 How to
Mix the garlic, lemon juice, zest and water in a small bowl and set aside.
Heat oil in a large frying pan on a medium to high heat.
Place the chicken thighs in a single layer and make sure they are not touching.
Cook for 6 minutes on one side and then flip over and cook for 6 minutes on the other side or until cooked though.
Add the lemon mixture to pan and toss the chicken thighs in the mixture. When almost all the liquid has been absorbed, remove from heat.
Garnish with parsley, season to taste and serve with a green salad or green beans.
 Other info
Prep and cooking time: 20 minutes