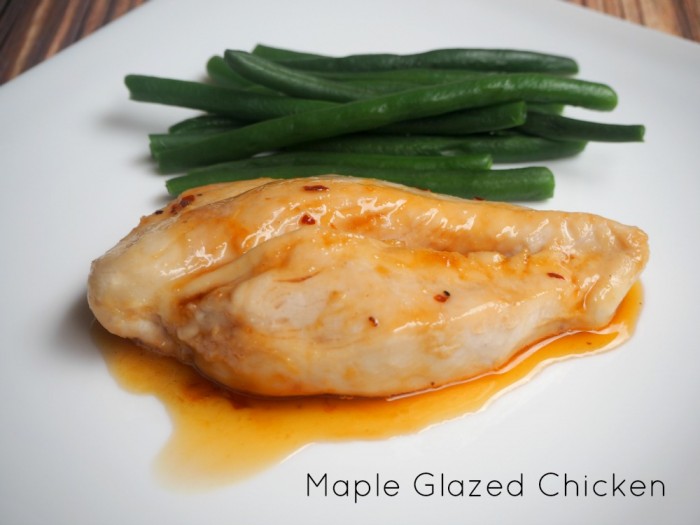 (low iodine) Serves 2
This Maple-Glazed Chicken is a winner, winner chicken dinner because it's quick, easy and super yum!
After a couple of weeks of super bland food on the low iodine diet, my tastebuds thought Christmas had come early when I made this delicious dish. On the low iodine diet you can't eat seafood, eggs, dairy or anything that contains iodised salt and believe me, once you get into it, almost everything contains iodised salt… Except this dish!
This maple-glazed chicken is in fact, so good that we continued to enjoy it dish long after I was done with the low iodine diet and we still enjoy it to this day. It's super simple and super tasty making it delicious enough to serve when entertaining and yet simple enough for a wonderful weekday meal. Quick and easy always gets my vote!
Could you live without salt? Have you ever been on a restrictive diet? How did you manage?
Ingredients
¼ cup (60ml) maple syrup
¼ cup (60ml) water
½ teaspoon dried chilli flakes
½ teaspoon cracked black pepper
2 x 200g chicken breast fillets, trimmed
Steamed green beans and/or snow peas, to serve
How to
Place the maple syrup, water, chilli and pepper in a non-stick frying pan over medium heat. Bring to a simmer and add the chicken.
Cook chicken for 4 to 5 minutes on each side or until chicken is cooked through.
Serve the chicken with the pan sauce, green beans and/or snow peas.