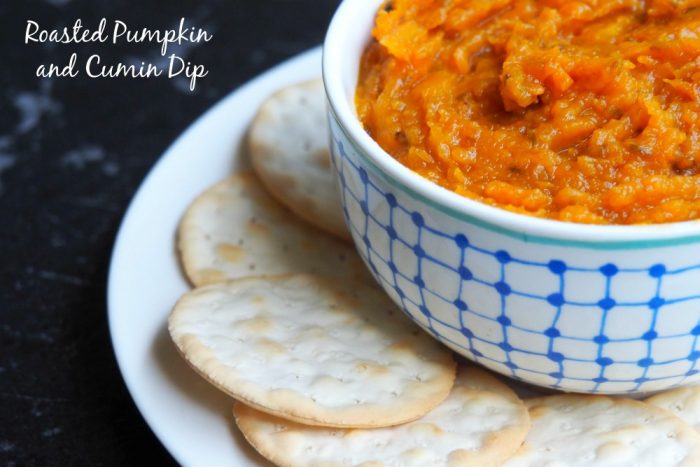 Serves 4 (low iodine)
This delicious dip is gluten free, dairy free, vegan, low fat and low iodine, so everyone can have their dip and eat it. I remember this as one of the edible highlights of the low iodine diet and when it comes to that eating regime, there are not many highlights, let me tell you.
Serve this up with your favourite chips, crackers and for a low iodine and low fat option, just add crudites!
Ingredients                                                                                            
1.2kg butternut  pumpkin, chopped coarsely
2 tablespoons cumin seeds
2 cloves garlic, crushed
1 tablespoon balsamic vinegar
How to
Boil, steam or microwave pumpkin until just tender and drain well. Preheat oven to 220C/180C fan forced and line a baking tray with baking paper.
Combine pumpkin with cumin and garlic on baking tray and  bake uncovered for about 15 minutes or until the pumpkin is starting to brown.
Season well and add the vinegar. Mash by hand, in a food processor or blitz for 2 or 3 times on Turbo  in the Thermomix, until the desired consistency is achieved.