(low iodine)  Serves 4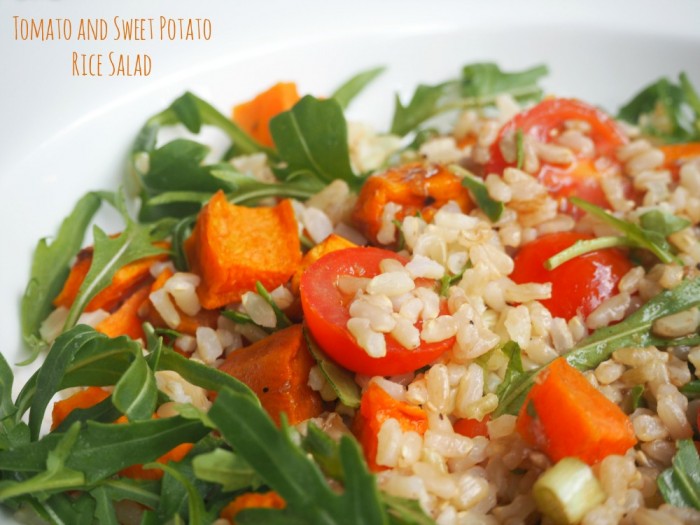 This salad is as delicious as it is colourful. Once the rice and sweet potato is cooked, it's as simple as chucking everything together and serving. This salad has enough going on to be a meal in it's own right, but would also make a simple but super tasty side to any main meal. This salad doesn't just look good, it tastes good too and what's more, it's full of stuff that's good for you! Even if you're on a low iodine diet!
Ingredients
1 cup(200g) brown rice
250g sweet potato, chopped into 2cm chunks, cooked and cooled
250g cherry tomatoes, halved
2 green onions, sliced thinly
40g baby rocket leaves
Balsamic dressing
2 tablespoons orange juice
1 tablespoon balsamic vinegar
1 teaspoon olive oil
1 garlic clove, crushed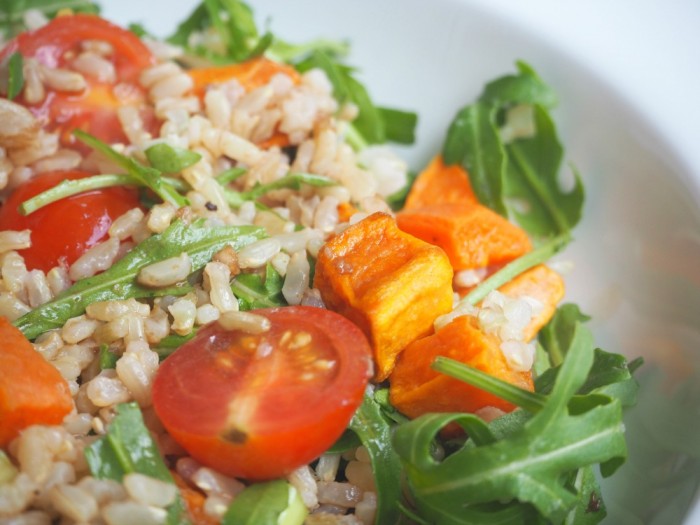 How to
Cook rice in large saucepan of boiling water, uncovered, about 30 minutes or until tender, drain. Rinse under cold water, drain.
Meanwhile, boil, steam or microwave kumara until tender; drain. Alternatively
Make balsamic dressing.
Combine rice, kumara and dressing in large bowl with tomato onion, basil and rocket.
Balsamic dressing
Combine ingredients in screw-top jar, shake well.
 Other info
Prep Time and Cooking Time:  40 minutes