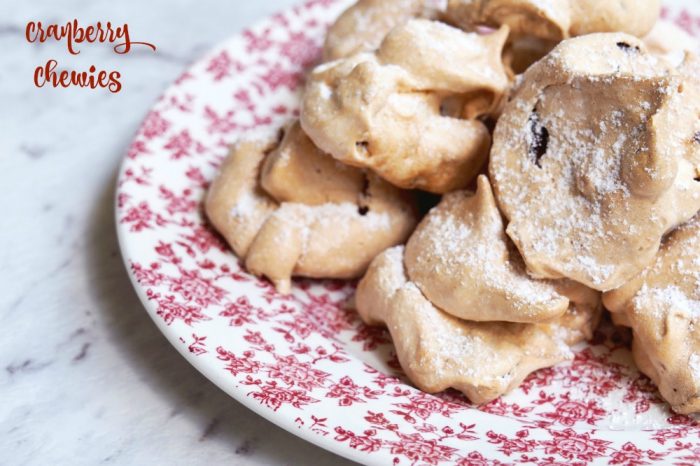 It was only years after I did the low iodine diet that cranberries were to be avoided but gee, these treats were delicious while they lasted! When you can't eat salt, seafood, whole eggs, dairy and even some fruits and veggies, you have to take your treats where you can get them (even if they contain forbidden dried fruit!)
I loved these chewy treats so much that I took a tupperware full of them into isolation with me, which was just as well because the low iodine hospital food was quite unpalatable (and that's putting it politely.) This was before the days when I took photos of my food so as I don't have photographic evidence, you'll just have to take my word for it. So, I can tell you from experience that these little bites are delicious whether you eat them for breakfast, lunch or dinner or in between for that matter. Not only are these treats for any time of day, they're also great at any time of year, but especially Christmas with their red and white interior and the snowy dusting of ice sugar! BEST!
This recipe has only four ingredients and if cranberries or almonds aren't your jam, swap them out for the dried fruit or nut of your choice, or if you want a nut free treat, skip the nuts altogether.
Although these treats are gluten free, fat free and dairy free, they're full of yum, so everyone can enjoy them whatever their dietary requirements. Incidentally, if you skip the cranberries and add some extra nuts, they'll be low iodine too.
So tell me, do you like to take pictures of your food too? What's the one food group you can't live without?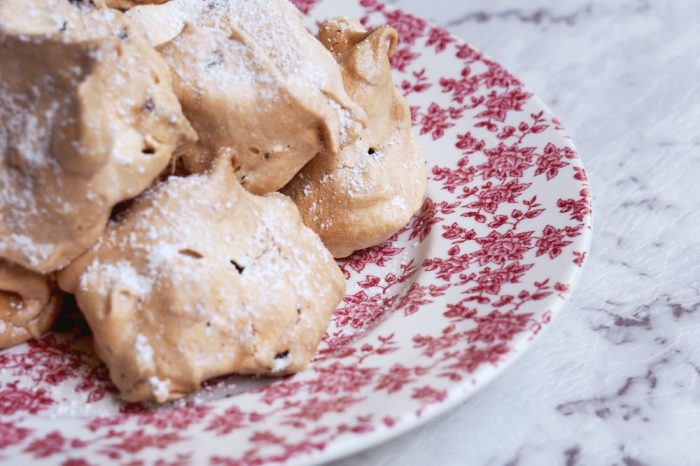 Makes 18
Ingredients
3 egg whites
½ cup (110g) caster sugar
¾ cup (60g) toasted flaked almonds
3/4 cup (105g) dried cranberries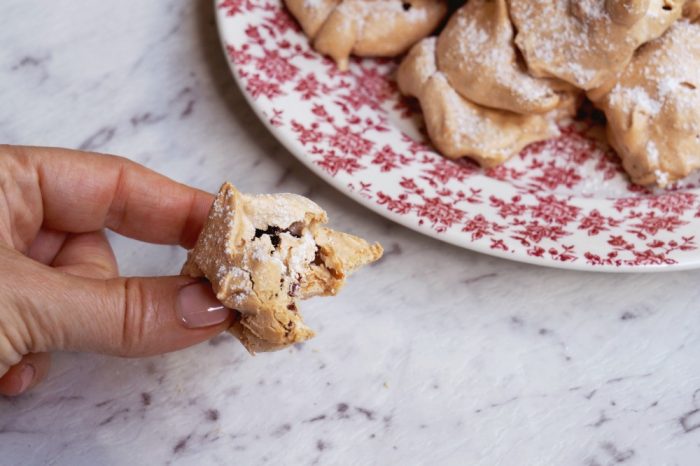 How to
Preheat oven to 160 C/140 C fan forced. Grease oven trays, line with baking paper.
Beat egg whites in small bowl with electric mixer until soft peaks form. Gradually add sugar, beating until sugar dissolves. Transfer to medium bowl; fold in nuts and cranberries, in two batches.
Drop heaped tablespoons of mixture about 4cm apart onto trays; bake about 30 minutes.
Stand on tray 5 minutes before transferring to wire rack to cool. Dust with icing sugar and serve.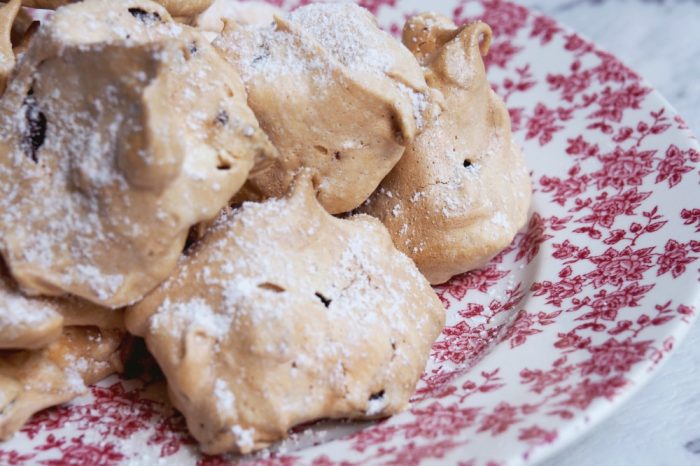 Other info
Prep and Cooking time: 35 minutes