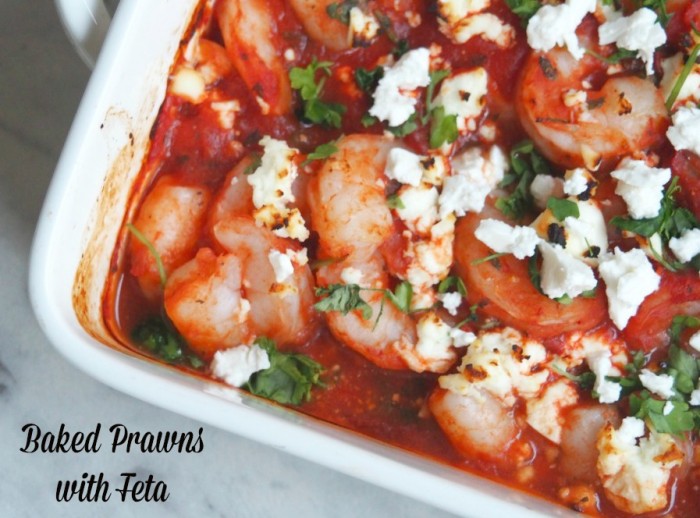 Serves 4
These four ingredient Baked Prawns with Feta are quick, it's easy and totally tasty.
Sometimes the simplest food is the most delicious and this is one of those times! We like to serve this with some warm crusty bread to mop up all the scrumptious juices.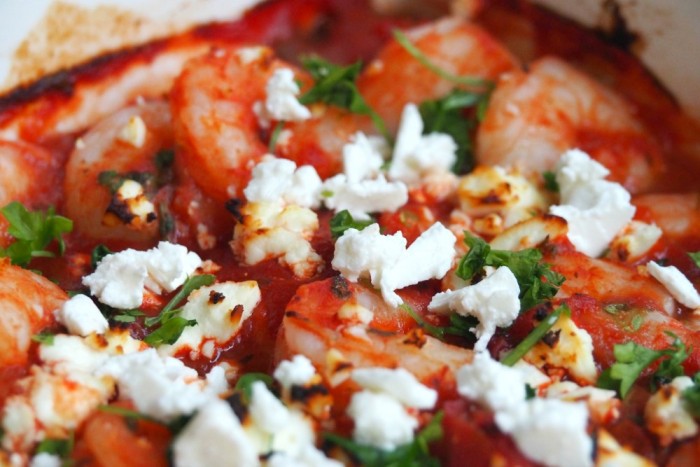 Ingredients
1kg uncooked medium king prawns
400g bottled tomato pasta sauce
2 tablespoons flat leaf parsley, roughly chopped
100g feta cheese, crumbled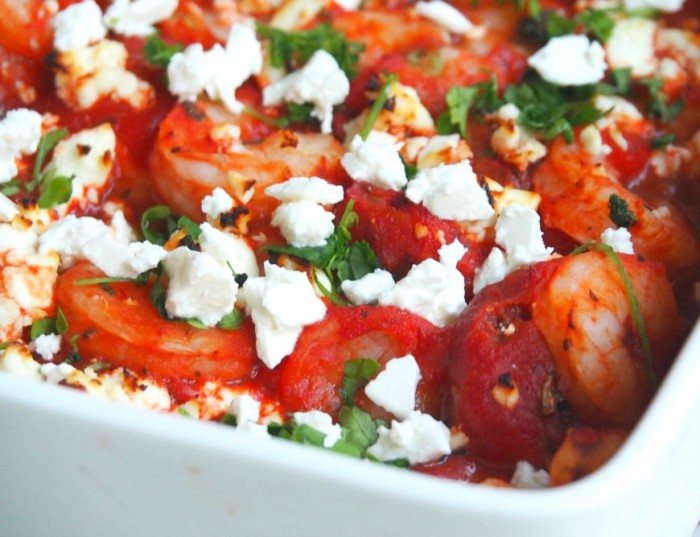 How to
Preheat oven to 180 C/160C fan-forced.
Shell and devein the prawns.
Combine prawns, pasta sauce and half the parsley in an ovenproof dish. Season well and sprinkle with half the cheese. Bake uncovered for about 30 minutes or until prawns are cooked through.
Sprinkle prawns with remaining parsley and cheese. Serve with fresh crusty bread if you like.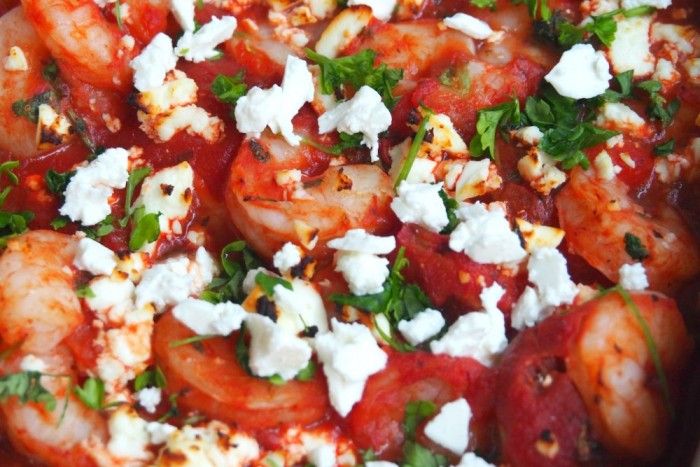 Other info
Prep Time and Cooking Time: 45 minutes
Note: If you want to save time, you can microwave the sauce until hot and then just stir in prawns and half the parsley and top with cheese. Bake for about 15 minutes and then simply sprinkle with the remaining parsley and serve.