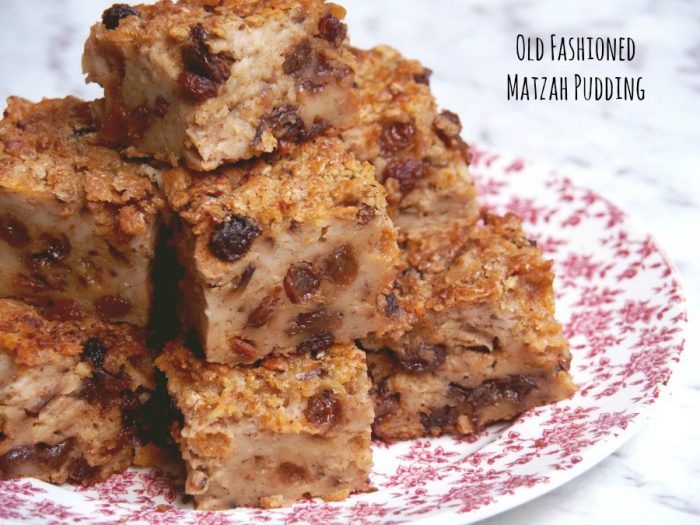 Serves 6 – 8
I have many happy memories of celebrating Passover at my auntie's and uncle's house. I loved the huge, delicious, family dinners that auntie and uncle used to host and it was always so much fun to play with my cousins. Often, I would stay over for a few days after the festivities because growing up, Passover always seemed to fall in the Easter holidays.
One thing I didn't love about staying at my auntie's at Passover was the lack of bread and the abundance of matzah. Now I've never eaten dry cardboard, but if I had, I'm sure it would taste exactly the same as matzah. During Passover, no leavened bread is eaten and so eating matzah (which is flat and unleavened) is a tradition of the holiday, albeit an unappetising one at that.
Of course, I had to eat my words or rather eat my matzah when I was on the low iodine diet, because for all it's tastelessness, matzoh is low iodine which is one of it's most redeeming features!
However, the most delicious thing about matzah, in my humble opinion, is this matzah pudding that my auntie used to make.  It's very similar to bread pudding, only a lot lighter and not quite as sweet, and it's hands down delicious. I would eat it for breakfast, lunch and supper if I could! Plus if you use margarine, you can make this dairy free!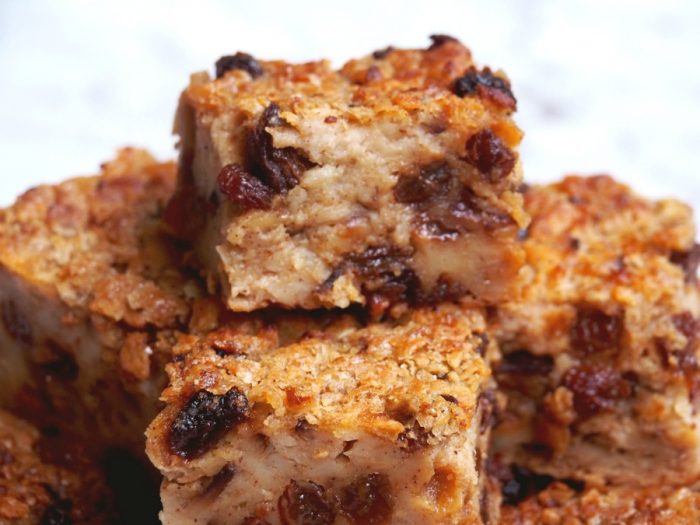 I've since discovered that although this pud might be the most delicious, it's not the most photogenic, so you'll just have to take my word for it, that it tastes way better than it looks. You can eat this warm or cold, it goes great with a cuppa, but it also makes a delicious dessert, especially when served with a scoop of ice cream. Just saying!
It's hands down the yummiest way to eat matzah, and if you know of a way that's more delicious, I'd like to know about it!
Have you ever tried matzot? What's your favourite food festival memory?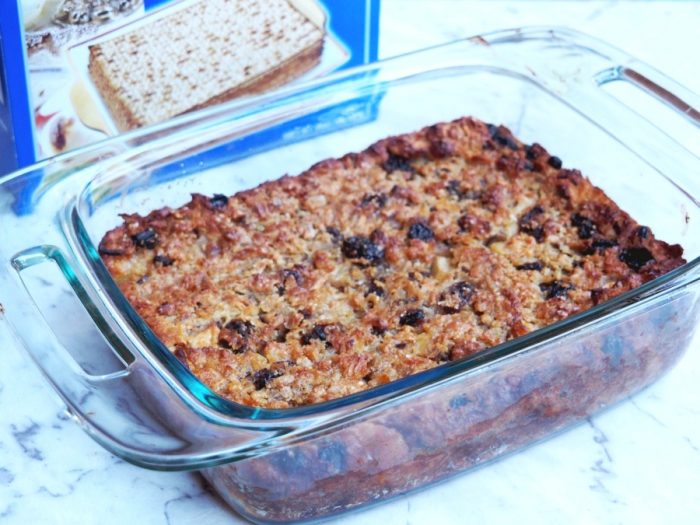 Ingredients
4 matzot
150g sultanas
1 Granny Smith apple, peeled and coarsely grated
75g caster sugar
1 ½ teaspoons cinnamon
1 rounded tablespoon apricot jam or marmalade
Juice and grated rind of half a lemon
3 eggs (whisked until thick)
75g margarine or butter (melted)
1-2 tablespoons demerera sugar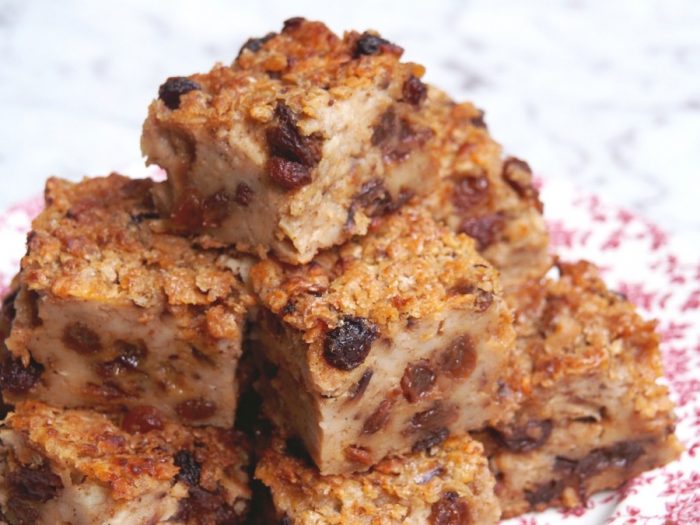 How to
1.       Preheat the oven to 180C/160C fan-forced. Grease a 20cm deep square tin or dish .
2.       Pour cold water over the broken-up matzot in a mixing bowl and leave for 10 minutes, then drain well, and beat with a fork until smooth.
 3.       Add  all the other ingredients, except the margarine/butter and the demerera sugar, to the matzot in the order given, beating well. Stir in half the melted margarine/butter, and turn into the chosen baking dish.
 4.       Drizzle the remaining margarine/butter over the top, and sprinkle with demerera sugar. Bake for approximately 1 hour or until the top looks dry and  a knife inserted in the centre comes out clean.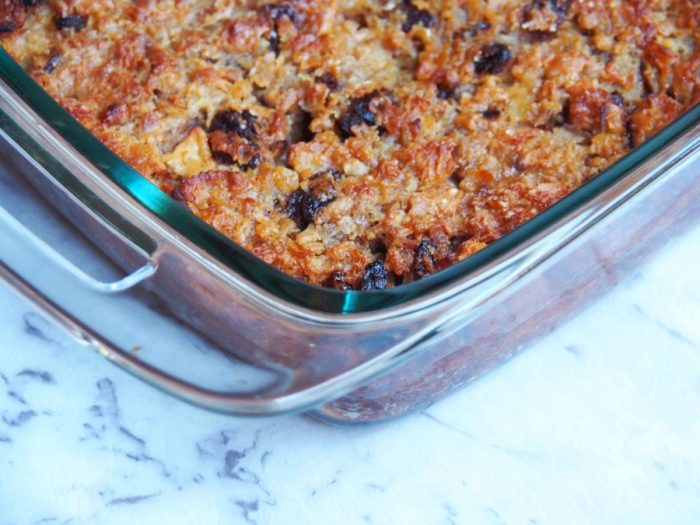 Other Info
To store…  Wrap pudding in 2 layers of plastic wrap. Label, date and freeze up to 3months.
Tip:  In the unlikely event of having any leftovers, they'll keep in the fridge for up to 3 days!