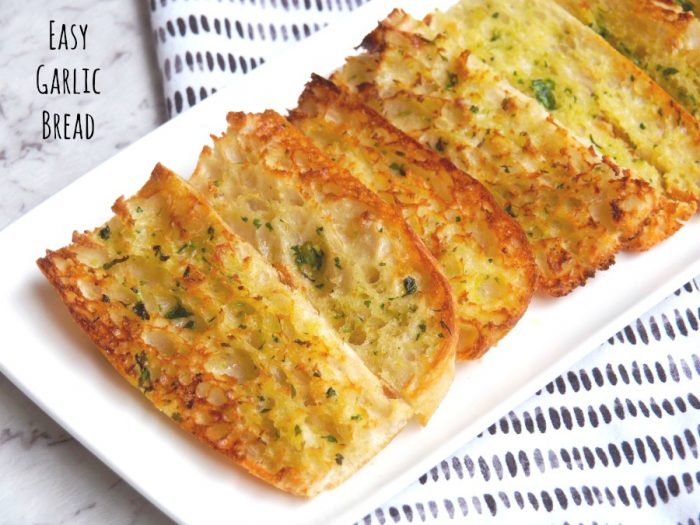 Makes 8
As much as I love a baguette, there is something quite irresistible about a loaf of Turkish bread, and when you add garlic and butter to the equation, it's positively next level! I promise you, this is probably the quickest and easiest garlic bread you'll ever make!
You might not know this, but my six front teeth have composite veneers which basically means they've been pimped up with what is essentially a giant filling! This situation is most pleasing cosmetically because it makes my smile look sensational, (clearly, it has done nothing for my modesty!)  but it's had some knock on effects for my eating. Gone are the days when I could bite into an apple, chow down on ribs and chomp chewy sweets… The last time I ate a piece of crunchy toast the veneer fell off my front tooth and it wasn't pretty!
So this recipe was a happy accident that was borne out of necessity because life is too short not to have a side of garlic bread. Don't you agree? This way, I can keep eating garlic bread and keep my teeth in tact, so it's win, win for me!
Incidentally, the older I get, the lazier I get too, so I do all the prep work for this in the Thermomix. I chop the garlic and parsley for 5 seconds on speed 7 and set aside. Then I weigh in the butter and melt for 2-3 minutes at 60 degrees on speed 2. I add the parsley and garlic back in to the bowl, and mix for 10 seconds on reverse speed 2 – and then I'm good to go!
Have you ever broken a tooth? Are you on Team Turkish Bread too?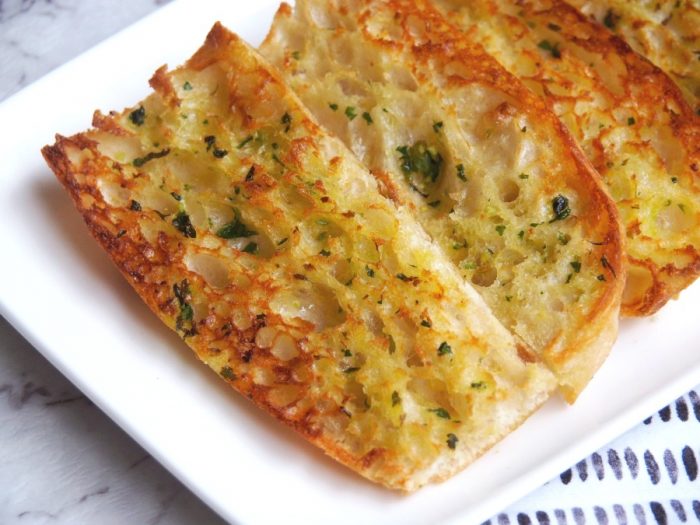 Ingredients
1 loaf Turkish Bread
50g  butter, melted
2 cloves garlic, crushed
2 tablespoons finely chopped fresh flat-leaf parsley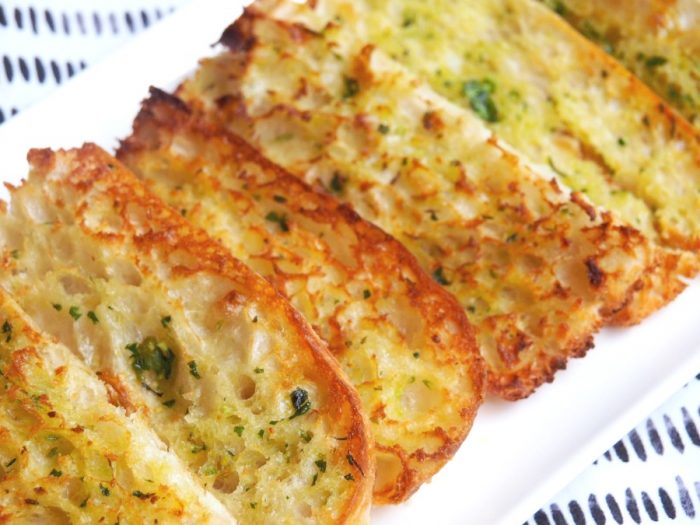 How to
Halve the loaf horizontally and cut each half into two pieces. Brush both sides with combined butter, garlic and parsley.
Cook bread under the grill or on the barbecue, uncovered, until browned both sides.
Other info
Prep and Cooking time: 10 minutes