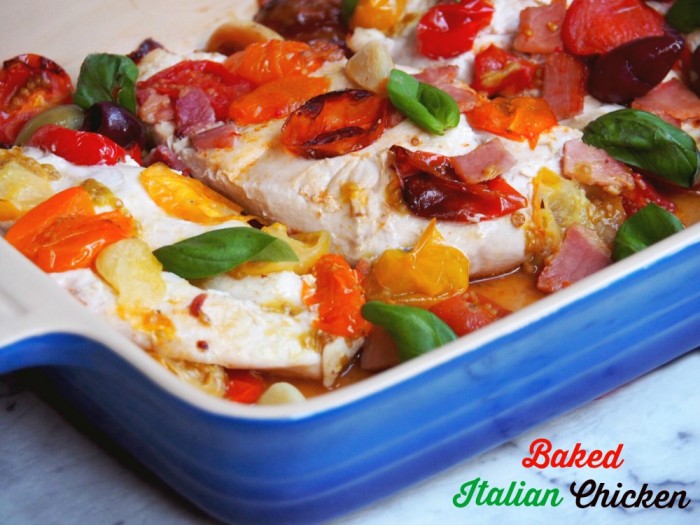 Serves 4
If you're looking for the ultimate one dish wonder, then I think you might have found it! This dish is simple, colourful and easy to throw together. It's like a festival of colour on the plate and with the flavours of the garlic, pancetta, olives and fresh basil, it's like a party in your mouth.
Whether you're entertaining or just want a simple but delicious weeknight dinner, this will tick all your boxes! Winner, winner, chicken dinner!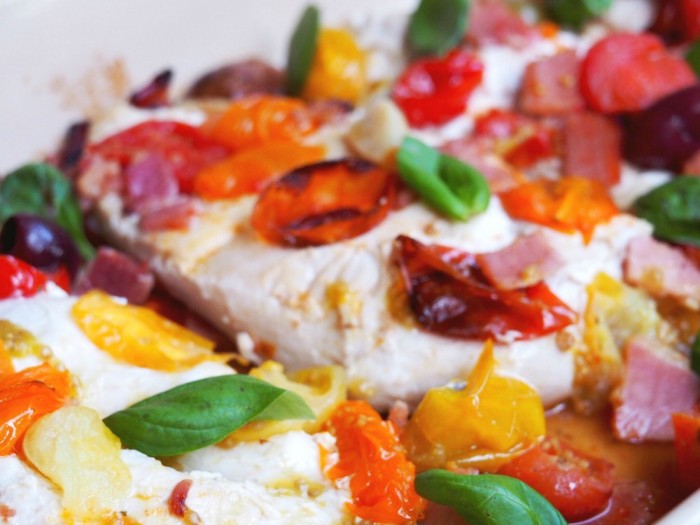 Ingredients
250g  medley tomatoes, halved
120g flat mild pancetta, roughly chopped
8 cloves garlic, peeled
1 tablespoon olive oil
4 x 200g chicken breast fillets, trimmed
½ cup (80g)  olives, black or mixed
Cracked black pepper
Basil leaves and finely grated parmesan, to serve
How to
Preheat oven to 200 C/180C fan-forced. Line a large baking dish with baking paper.
Place the tomato, pancetta, garlic and oil in the baking dish, and toss to combine. Bake for about 25 minutes.
Add the chicken and olives to the dish and season with black pepper. Bake for 20 minutes or until chicken is tender and cooked through.
Place on serving plates , top with basil and finely grated parmesan.