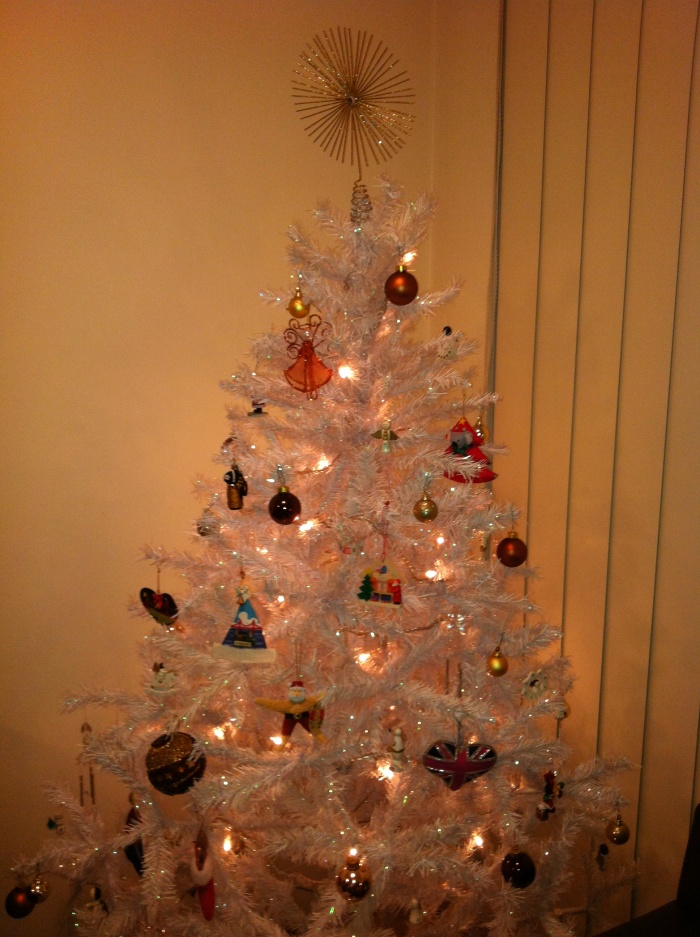 "There is the risk you cannot afford to take, and there is the risk you cannot afford not to take." 
– Peter Drucker
It's Day 2 of the "I believe in you" advent calendar and I'm loving it. It's also the 8 week anniversary of my diagnosis and hip, hip, hooray , my first full day back at work! It feels great and I'm not totally tired either.
I've been waiting patiently all year to put up my Christmas tree. It takes all my willpower to wait until December as it is, and I'd have put it up yesterday if I hadn't been schmoozing and cruising my way around Sydney harbour. I love my Christmas tree so much, I'm threatening to bring it out of retirement for Christmas in July 2012! It's still a bit weird having a Christmas tree up in Summer, although judging by the weather these days, you could be forgiven for thinking it's winter!
David does a sterling job of bringing the tree to life and I work hard watching him while I drink port, wear my dodgy Santa hat and listen to some festive tunes. After, I step in to the breach and do my share, and then it's lights, baubles, ACTION! Hey, ho, our Christmas Tree is Go!