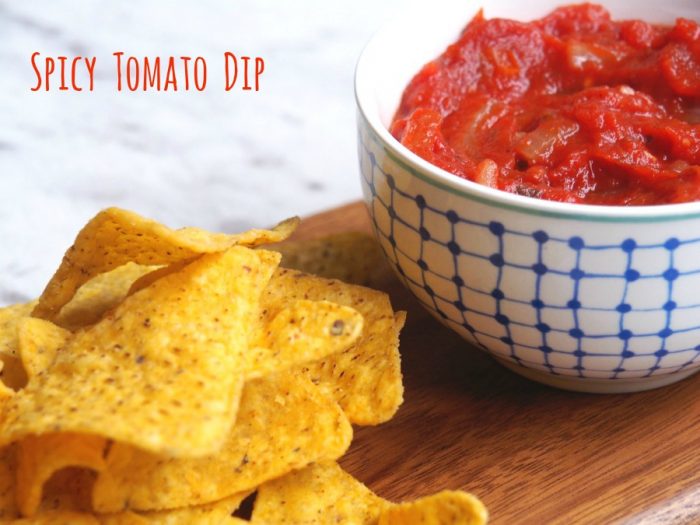 Serves 4
Everyone will love this healthy, delicious salsa style dip made with tomatoes and seasoned with a home made spice mix. What's not to love?!
I'm a sucker for a dip and a healthy one at that. This is so easy to prepare that I don't even use the Thermomix, just a few minutes on the stove and this spicy, tomato dip is good to go. I love that it takes mere minutes to make and uses just a handful of every day ingredients. Plus if you're following the Weight Watchers or Slimming World plans, this dip is free!
Talking of special diets, if you whip up this homemade Cajun seasoning and skip the salt, you can devour this dip on the low iodine diet too! How good is that? Of course, if you're watching your weight and your iodine intake, skip the chips and dip in with your favourite veggies instead.
There's more seasoning than you need here, so store the left overs and use it for bringing some Cajun flavour to other dishes! Nom nom!
Do you love to dip? Do you have a favourite in your spice rack?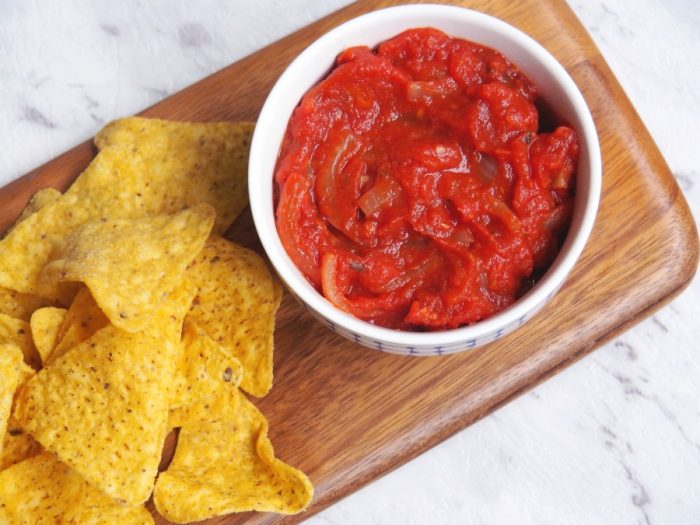 Ingredients
FOR THE DIP
425g can chopped tomatoes
2 cloves garlic, crushed
1 small brown onion, halved, sliced thinly
1 teaspoon homemade Cajun seasoning (see below)
FOR THE SEASONING
1 teaspoon salt (skip if low iodine)
1 teaspoon ground black pepper
1 teaspoon onion powder
2 teaspoons garlic powder
2 teaspoons paprika
1 teaspoon dried oregano
1 teaspoon dried thyme
1 teaspoon cayenne pepper
1/4 teaspoon chilli flakes (optional)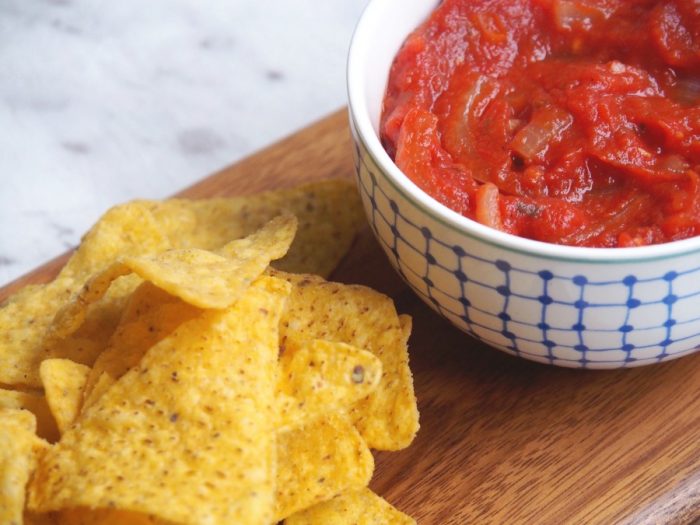 How to
To make the Cajun seasoning, place all seasoning ingredients in a bowl and mix to combine. Use what you need for the recipe and store the rest in an airtight container.
Combine undrained chopped tomatoes with remaining ingredients in small pan. Cook, stirring, until onion is soft and sauce is thickened.
Chill for at least 1 hour before serving to allow flavours to develop.
 Other info
Prep Time and Cooking Time:  10 minutes