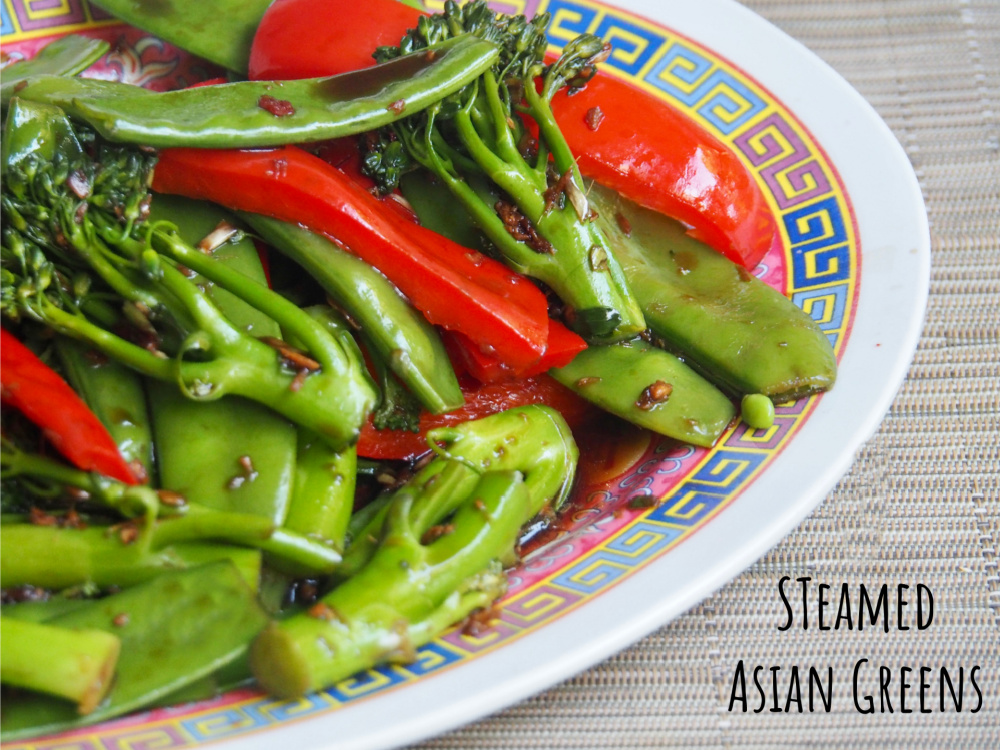 Healthy and full of flavour, these veggies are steamed and then drizzled with a delicious dressing. They're quick, easy and totally tasty!
This recipe is as quick and easy as it is versatile, you can use whatever veggies you have to hand, I just choose the ones that need the least preparation!
The dressing is super easy to throw together and is both healthy and delicious. That little chilli really packs a punch so feel free to give it a miss if you don't like the heat!
In an effort to be more minimalist, I got rid of my steamer when I got my Thermomix so naturally, I've added a Thermomix conversion to this recipe.
These veggies go great with any protein and maybe even some rice to soak up all those delicious juices!
Are you a minimalist? Do you like hot chillis too?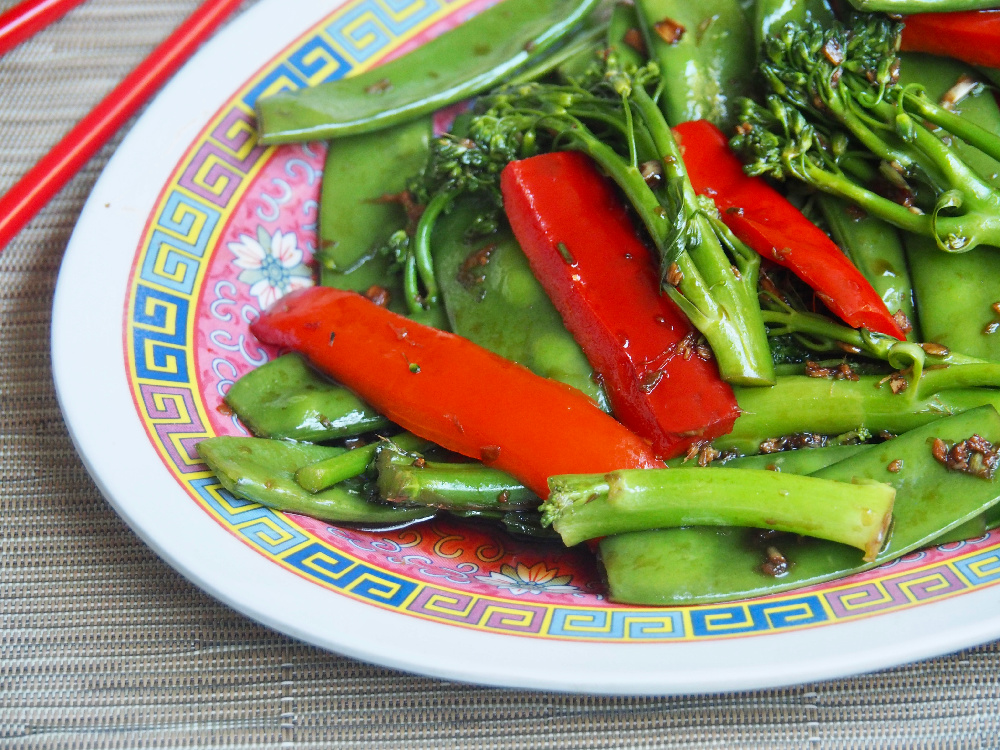 Ingredients
FOR THE DRESSING
1cm fresh piece ginger (5g), grated
1 fresh small red Thai chilli, chopped finely (optional)
1 spring onion, chopped finely
2 tablespoons soy sauce
½ teaspoon sesame oil
FOR THE VEGGIES
150g broccolini, cut into 5cm lengths
1 medium red capsicum (200g) sliced thickly
200g snow peas, trimmed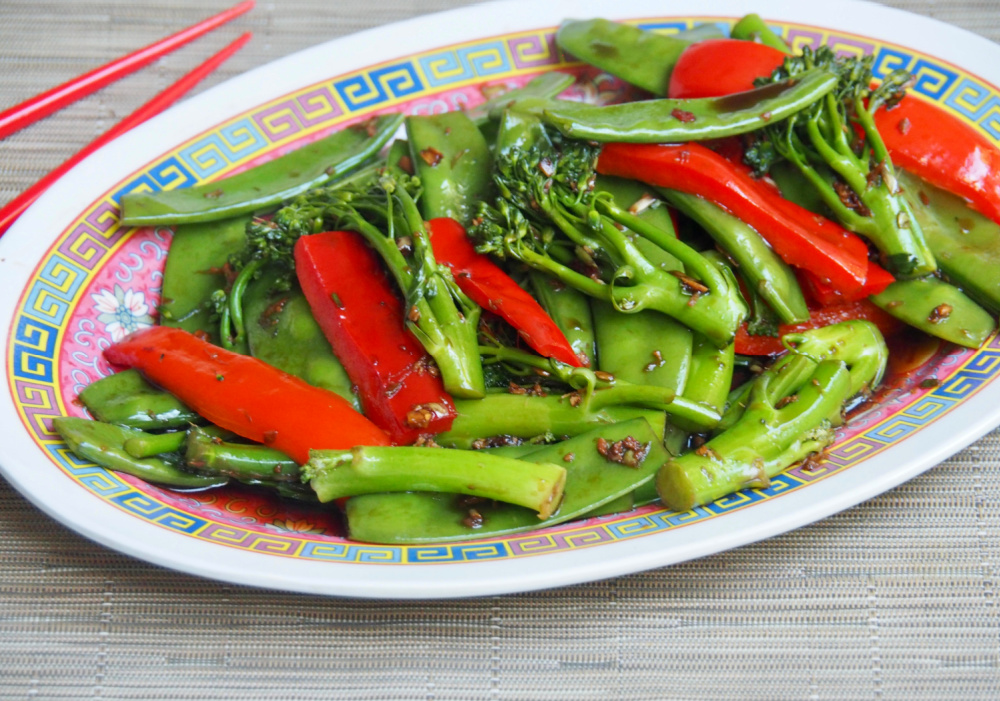 How to – Traditional
Combine dressing ingredients in a small bowl and set aside.
Cook broccolini, capsicum and carrot in large baking-paper lined steamer, over large saucepan of simmering water for 3 minutes. Add snow peas; cook about 2 minutes or until vegetables are tender.
Serve veggies drizzled with dressing.
How to – Thermomix
Add ginger, chilli and spring onion to TM bowl and chop for 5 seconds on speed 7.
Add soy sauce and sesame oil and mix for 5 seconds on speed 2. Set aside.
Rinse out bowl and carefully fill with 1000g boiling water.
Place Varoma dish into position and weigh in the veggies, spreading them out on the Varoma dish and tray. Secure the lid and steam for 5 minutes on Varoma speed 2.
Remove Varoma lid and stir veggies with spatula. Replace the Varoma lid and cook for another 4-5 minutes on Varoma speed 2 or until just tender.
Transfer to serving bowl and toss with dressing before serving.
Other info
Prep time and Cooking time: 15 minutes