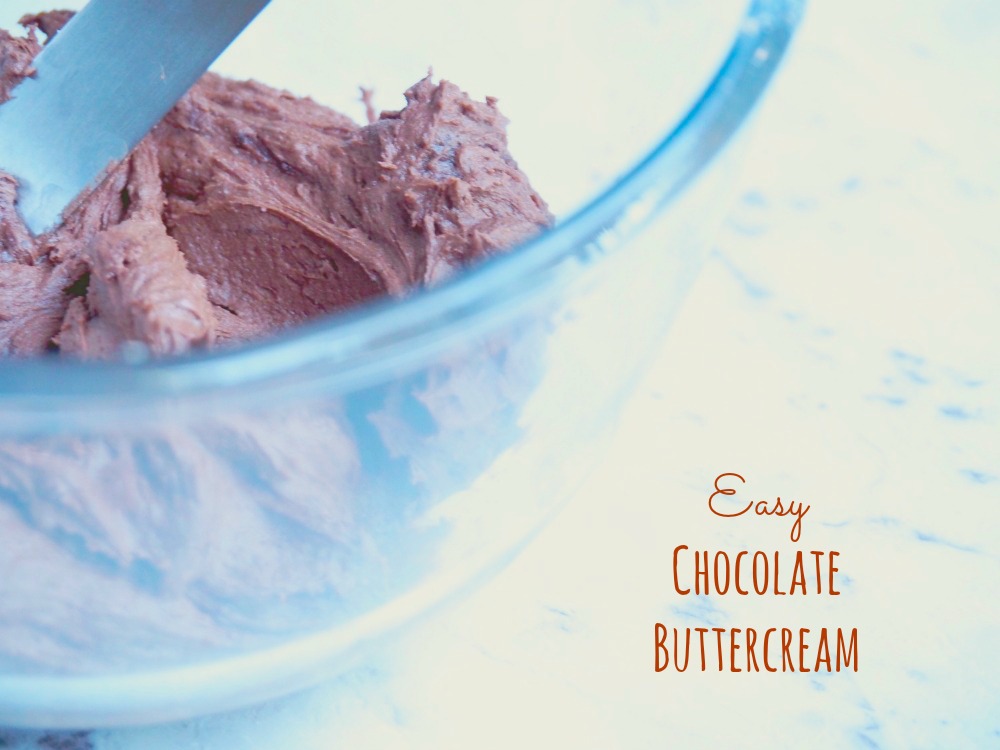 Makes enough icing for 12 cupcakes
This chocolate buttercream is one bowl wonderful!
I am never going to win any prizes for my cake decorating but what I lack in skills, I definitely make up for in enthusiasm. This is my go to chocolate buttercream recipe and it never disappoints. Incidentally, if you're looking for a chocolate cupcake recipe to match, I've got you covered with these One Bowl Chocolate Cupcakes, these Egg Free Super Moist Chocolate Cupcakes and these Egg Nut and Dairy Free Cupcakes. If you want to make this buttercream dairy free, swap the butter for dairy free margarine and swap the milk for your favourite non-dairy alternative and you are good to go!
This is super easy with or without a Thermomix and it's so delicious everyone will want to lick the beaters (or scrape the bowl in the Thermomix, don't lick the blades!) Or is that just me? I work on the theory that calories consumed while licking the beaters don't count at all and beater licking is one thing I really could get a prize for!
Are you a good cake decorator? Do you like to lick the beaters too?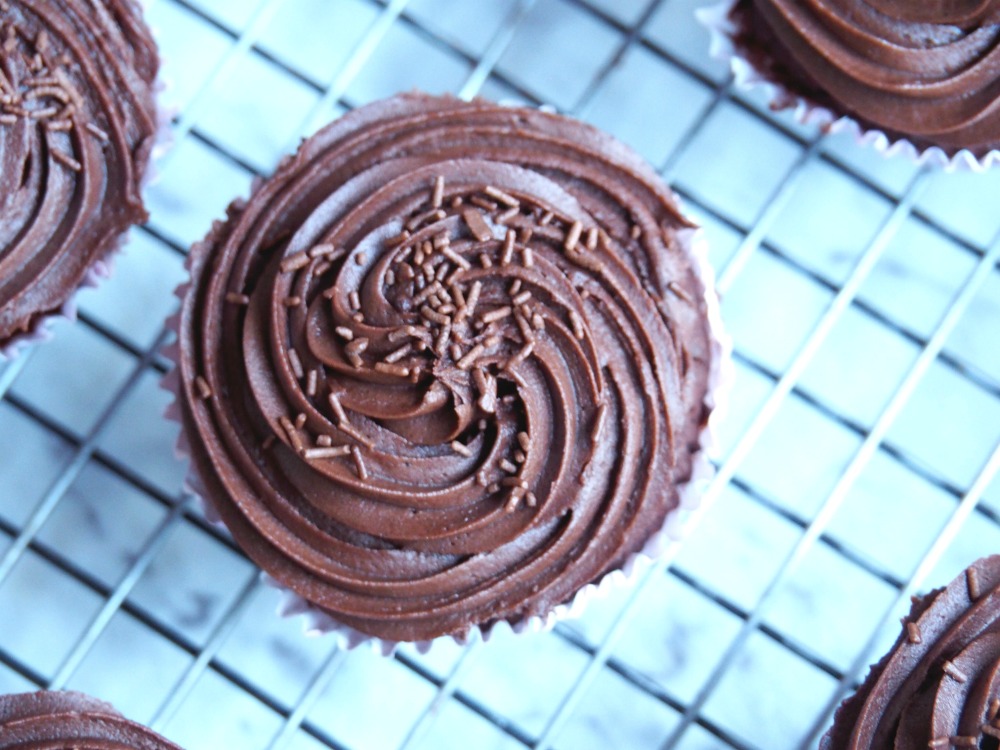 Ingredients
120g butter, softened
240g icing sugar
4 tablespoons cocoa powder, sifted
2-3 tablespoons milk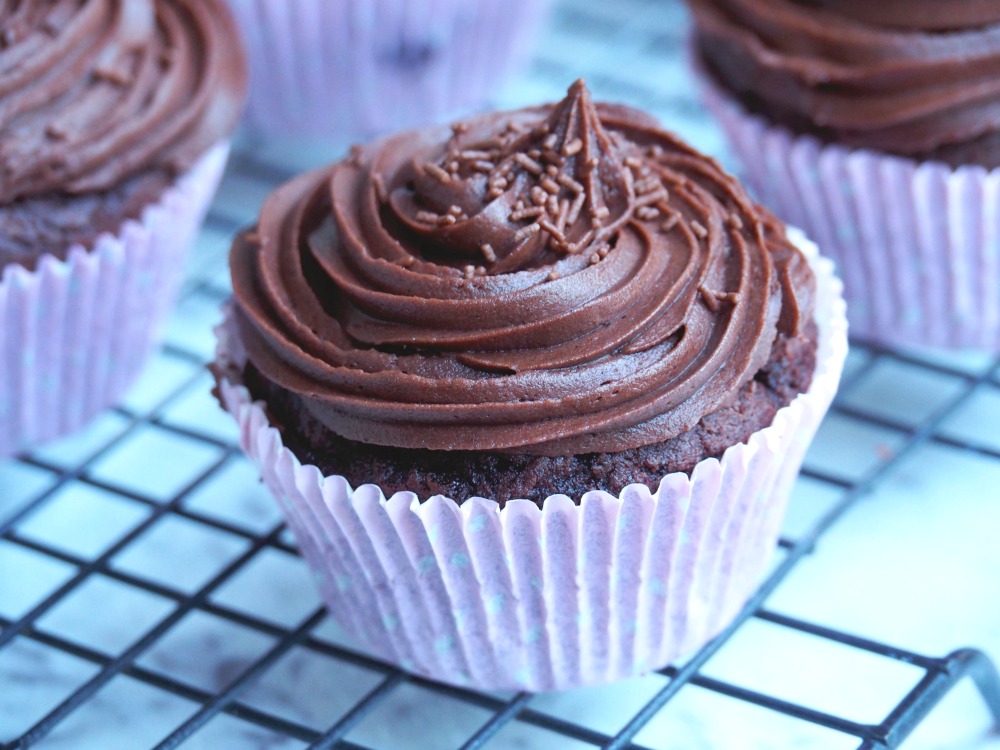 How to – Traditonal
Beat ingredients in small bowl with electric mixer until light and fluffy.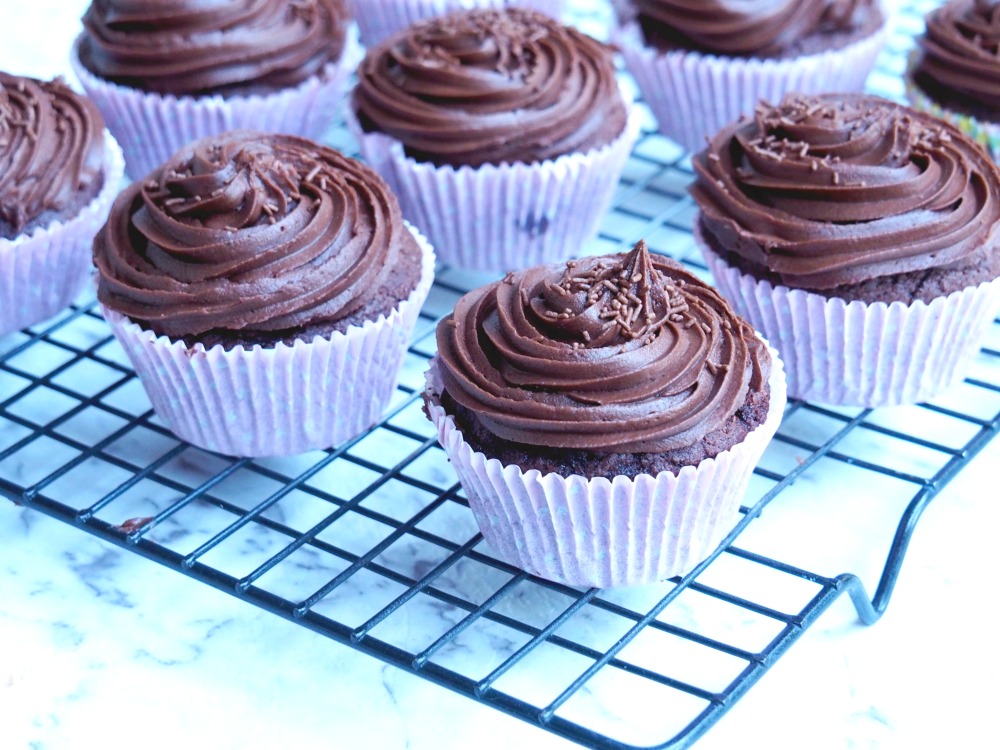 How to – Thermomix
Place butter, icing sugar and cocoa in TM bowl and mix for 15 seconds on reverse speed 2.
Add the milk and mix for a further 4 minutes  on reverse speed 2.