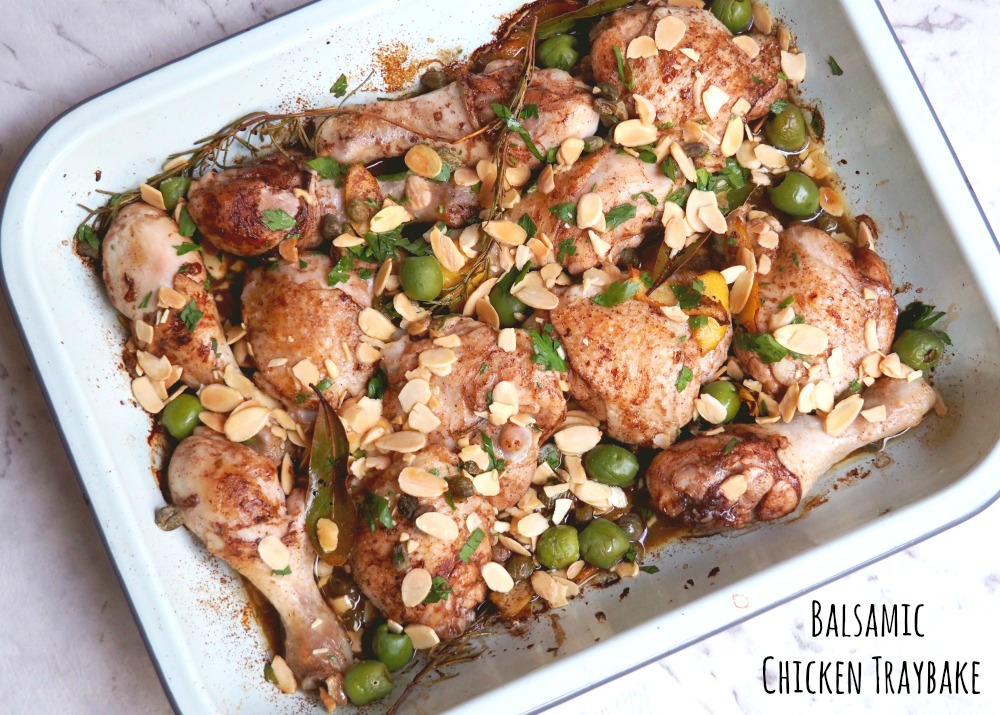 This Balsamic Chicken Traybake is simple enough for a midweek meal but delicious enough to serve when entertaining.
I first tried a version of this recipe at my friend Nicky's house. She's one of those cooks who always cooks the most amazing food and makes it look totally effortless. This traybake is no exception – it tastes amazing and actually now I've tried it, I can report that making it is effortless.
I made this recently for my Italian neighbour who has very high food standards and she loved it so much, she asked the recipe. That's high praise indeed! Even David who doesn't care for chicken on the bone went back for seconds!
I love that it contains olives and capers – two of my favourite things – although if you're not keen, you can easily skip them and your chook will still be tasty as. I like to marinate the chicken so that it can absorb the flavour of the bay leaves, rosemary and lemon zest but don't worry if you don't have time, you'll still have a winner, winner, chicken dinner!
It's amazing what you can do with some chicken pieces, a few herbs and a handful of pantry staples. Sometimes the simple dishes are really the most delicious!
Have you got a friend with high food standards? What are two of your favourite ingredients?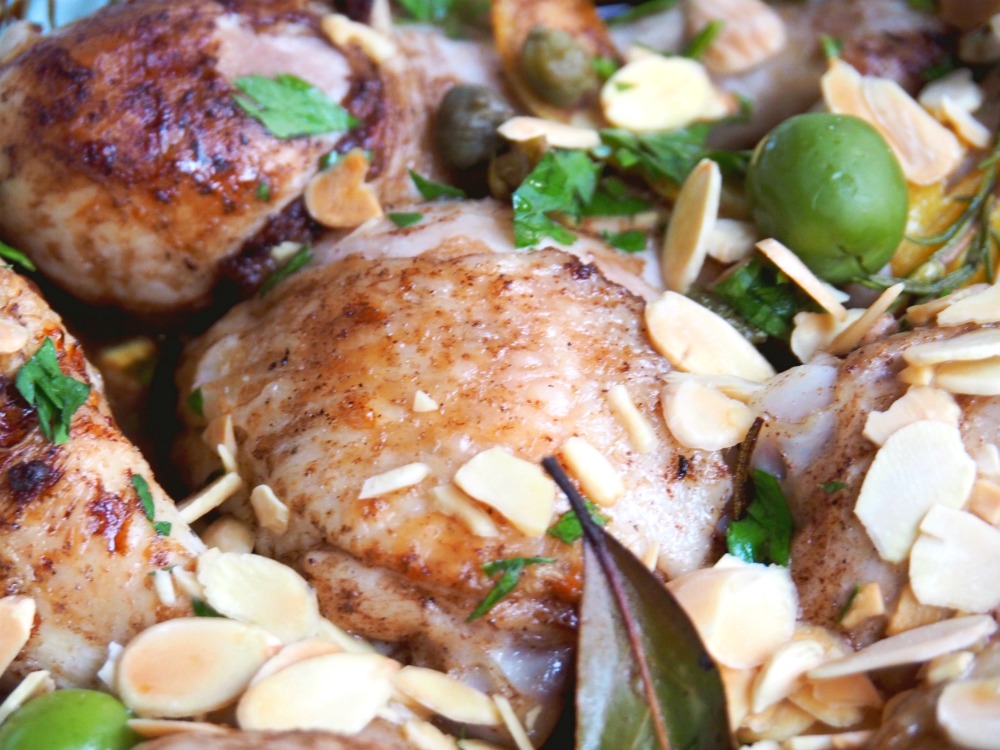 Serves 8
Ingredients
8 chicken marylands (chicken quarters) thighs and legs separated
Zest of two lemons, removed in wide strips with a vegetable peeler (reserve flesh for squeezing before serving)
5 fresh bay leaves
2 stalks rosemary
½ teaspoon ground cinnamon
Olive oil, for drizzling
½ cup flaked almonds
Sea salt
¼ cup balsamic vinegar
16 pitted green olives
¼ cup capers, rinsed and drained
Flat-leaf parsley, finely chopped to serve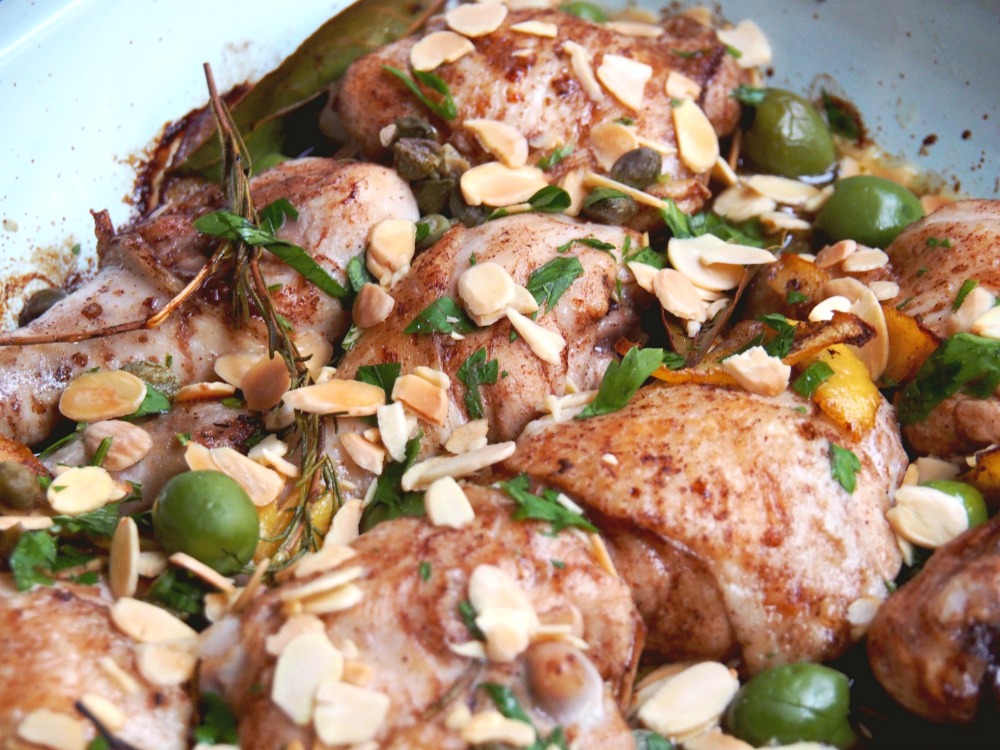 How to
Marinate chicken with lemon zest, bay leaves, rosemary, cinnamon and a good splash of extra virgin olive oil for at least 1 hour before cooking, overnight is even better if you have the time.
Preheat oven to 180C.
Place flaked almonds on a baking tray and roast 5 minutes or until golden, then set aside to cool. Increase oven temperature to 200C.
Heat some butter in a large frying pan over medium heat. Season the chicken with salt, then remove from the marinade. Gently pan-fry the chicken pieces in batches for about 8 – 10 minutes or until golden brown all over. Transfer the browned chicken to a large oven tray and roast for 10 minutes.
Drizzle with the balsamic, then add olives and capers. Return the dish to oven for another 10 minutes or until the chicken is cooked through.
Toss over the almonds and parsley, then squeeze over the juice of at least one of the reserved lemons, taste and add more lemon juice, if needed.
Leave to rest for 10 minutes, then serve with a green salad.