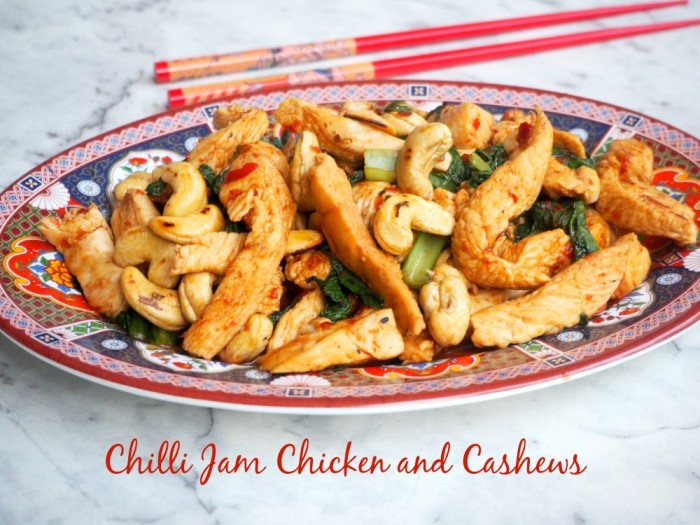 Serves 4
Ingredients
1 cup raw cashews
600g  chicken breast fillets, sliced thinly
2 tablespoons chilli jam
600g  Bok Choy or Choy Sum, chopped coarsely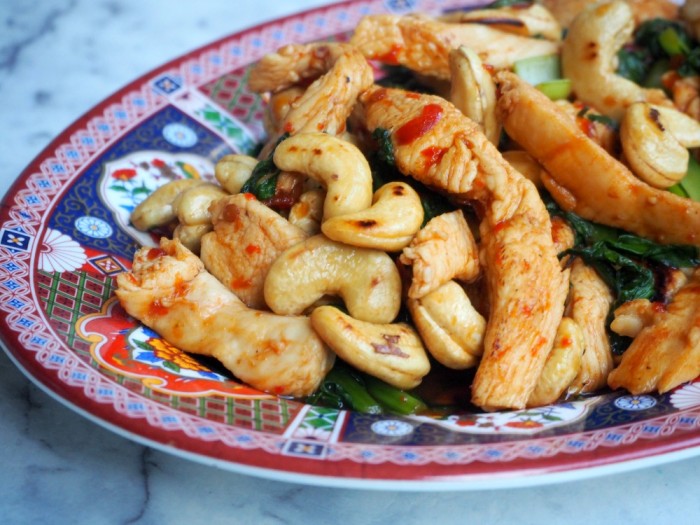 How to
Dry-fry the nuts in heated wok until browned lightly; remove from wok.
Combine the chicken and half the chilli jam in  a medium bowl. Stir-fry chicken, in batches, inthe  heated oiled wok until cooked through. Remove from wok and set aside.
Stir-fry the greens, remaining chilli jam and ¼ cup (180ml) water in wok until the greens are tender. Return the chicken and nuts to the wok, stir-fry until hot. Season to taste.
Serve with steamed rice.
Other info
Prep Time and Cooking Time:  25 minutes
Note:  There are several varieties of chilli jam available, each differing in their heat intensity. Use a little chilli jam the first time you make this recipe and add more or less depending on your taste!