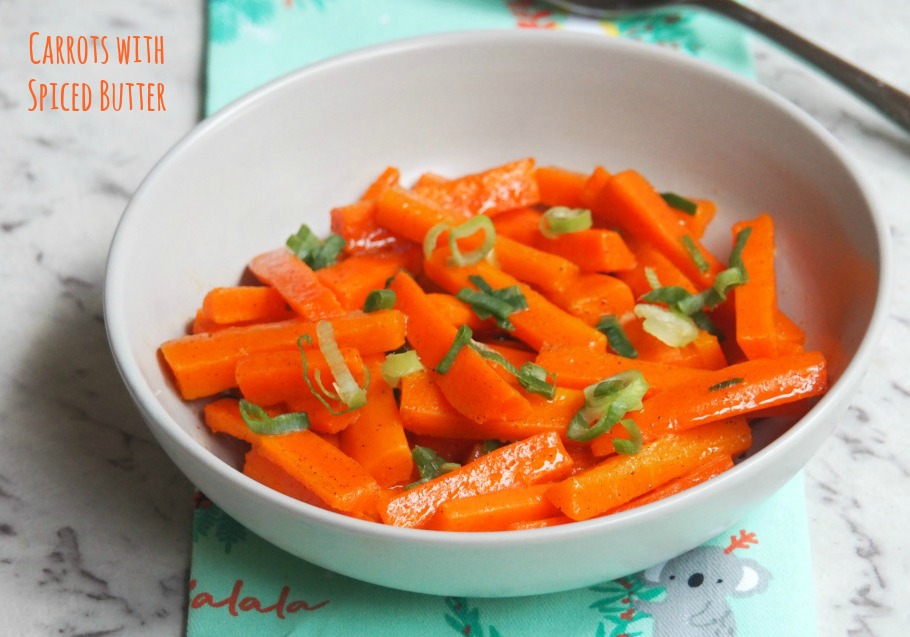 Serves 10 (easily halved)
In this simple side, sweet buttery carrots are tossed in honey and cinnamon – it's quick easy and delicious!
This is one of the first recipes that I ever posted and although I've whipped up this side tons of times, I finally got some pictures!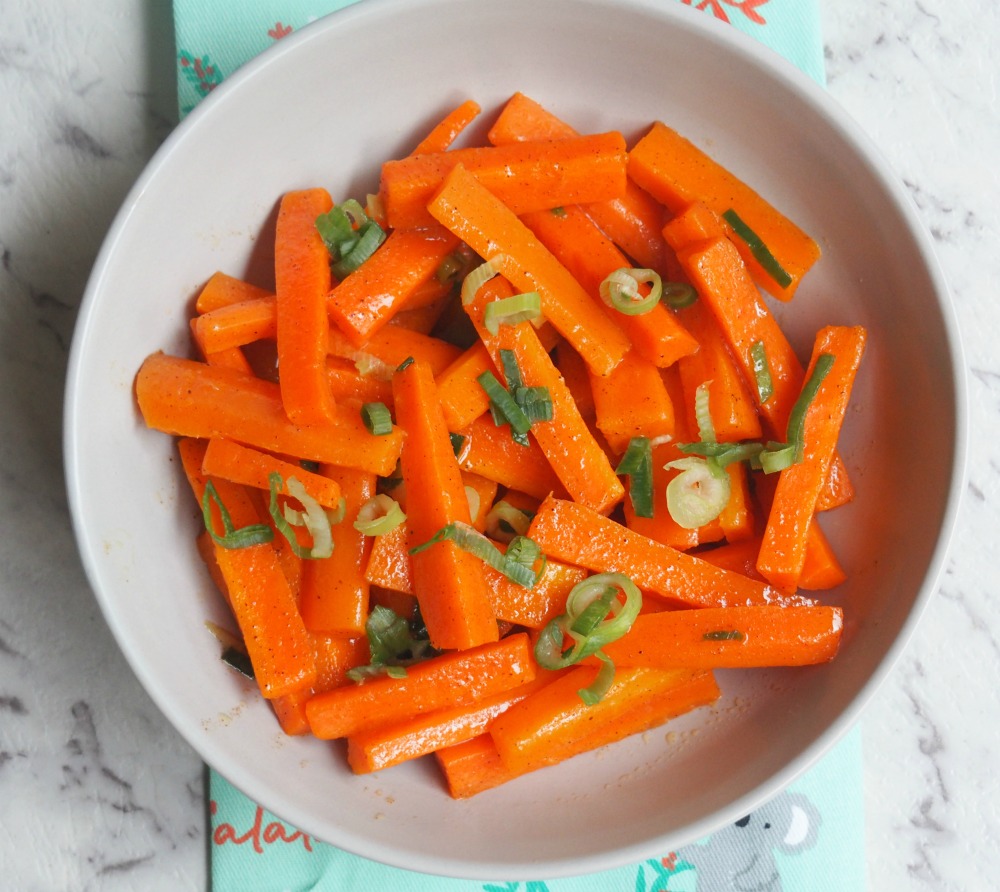 This is our go-to recipe for Christmas dinner because it's super easy and apart from the carrots, requires just four ingredients, all of which we always have to hand. Talking of Christmas, even though we've lived down under for over 11 years and always almost melt every Christmas, we still have to have a hot Christmas dinner, no matter how hot it is.
In fact, one year it got so hot, we had to strip off all our clothes and eat our roast dinner naked under the air con. Don't worry, we didn't have guests! That could have been a bit too much!
Christmas dinner is my favourite, not just 'cos of these carrots but because it's the one meal that I never cook. David takes over the kitchen and delivers the dinner – it's tradition. See, these carrots are so easy, even he can make them!
So tell me, who does the cooking at your house? And what kind of dinner do you like at Christmas, hot or cold?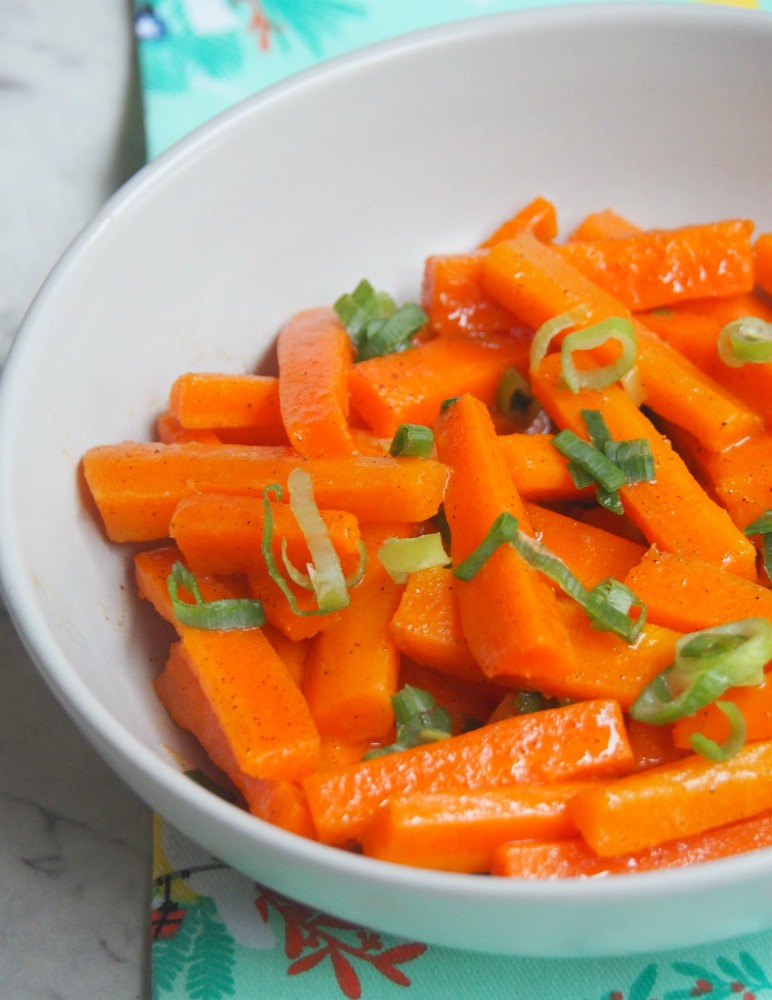 Ingredients
1.5kg carrots
80g butter
2 teaspoons honey
2 spring onions, sliced thinly
¼ teaspoon ground cinnamon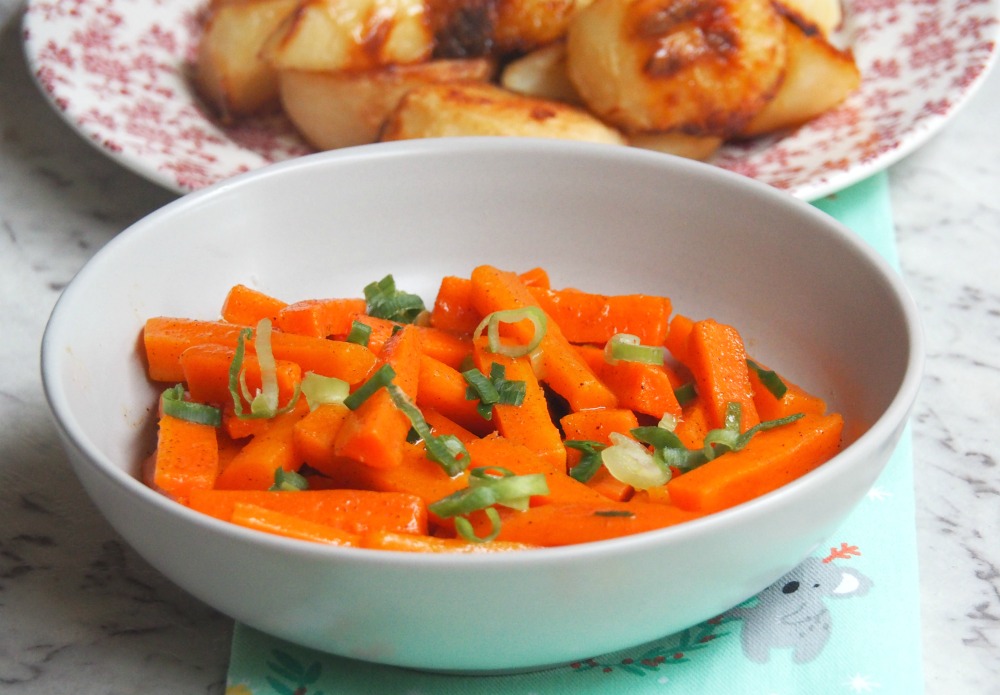 How to
Peel and trim carrots; cut in half crossways. Thickly slice each piece lengthways into short batons.
Cook carrots in a large saucepan of boiling water until just tender and then drain.
Heat butter in same saucepan, add honey, onion and cinnamon and cook, stirring, until melted. Return the carrots to pan and toss to combine.
Sprinkle with a few extra spring onions and serve.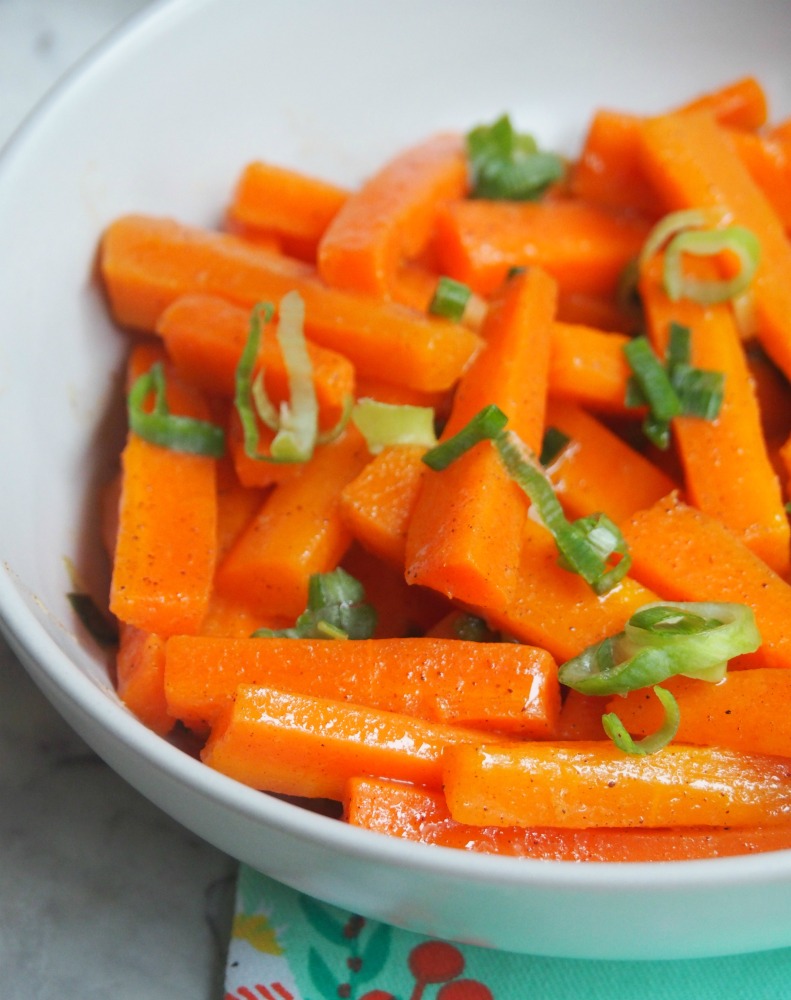 Other info
Prep and cooking time: 20 minutes