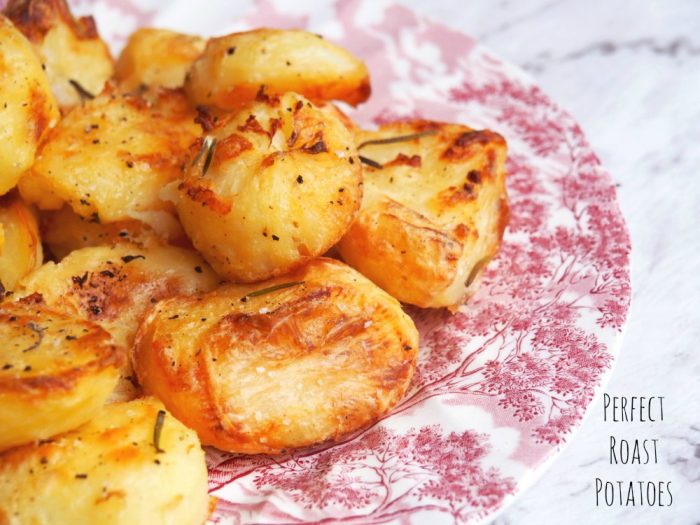 This is one of the first recipes I ever posted and it's a recipe we've been pretty much perfecting ever since – do you know how hard it is to perfect perfection?! I remember the first year we made our own roasties in Australia, it was Christmas and it was 40 degrees. As soon as we'd finished eating our dinner, we took all our clothes off and lay under the aircon – don't worry, we didn't have guests because that could have been a bit awkward!
These potatoes are worth getting under the collar for, in fact, they're so good, I would be happy to have a plate full of these with some veggies and call it a day, a very good day at that. This recipe is a combination of tips from all our favourite cooks – from my Auntie Sandra to Jamie Oliver. The secret is the roughing up of the potatoes at the start and the slight smashing of the potatoes near the end. I promise you, these spuds will not disappoint!
Are you a fan of the roast dinner too? Do you like eating hot food in cold weather?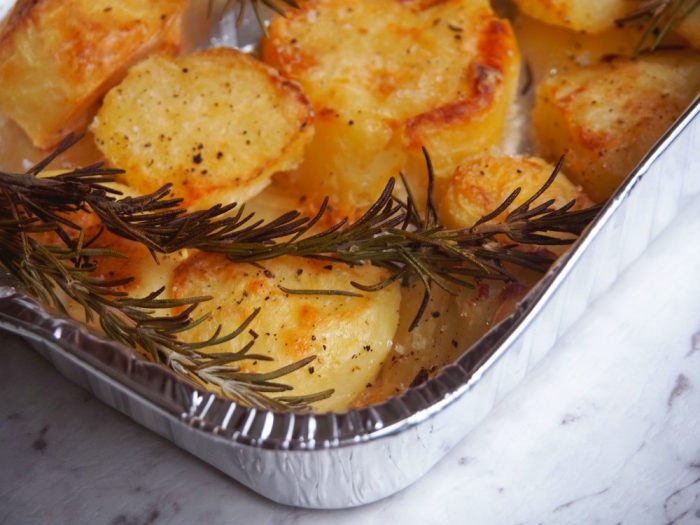 Serves 6
Ingredients
1.5kg potatoes, peeled, halved horizontally
3 tablespoons olive oil
1 bunch of fresh rosemary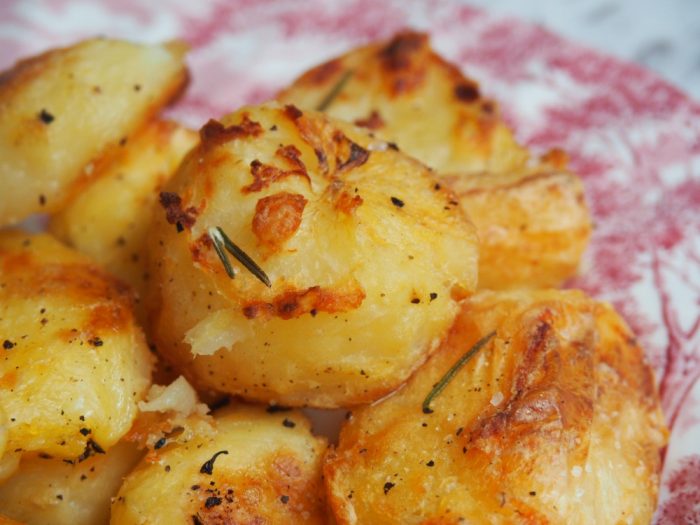 How to
Preheat oven to 190C / 170C fan forced. Peel the potatoes and cut any larger ones so that they're all an even size (about twice the size of a ping pong ball is perfect.)
Place potatoes in a large pan of cold water and par boil for 7-10 minutes until a knife slides in easily. Drain in a colander and cool for 5 minutes. Give the colander a shake to rough up the potatoes.
Tip the potatoes into a tray, cut side down, in a single layer and toss in the oil. Season well. Don't crowd the potatoes in the tray because they will brown unevenly.
Roast, uncovered, for about 30 minutes or until potatoes are golden and crisp.
Use a potato masher to gently squash the potatoes, so there's more potato on the tray – this will make them extra crispy.
Drizzle the rosemary with some olive oil and toss into the tray. Give the pan a good shake and return to the oven for another 40-45 minutes until the spuds are crispy and delicious.
Transfer to a plate lined with kitchen paper to drain off the excess fat and then serve.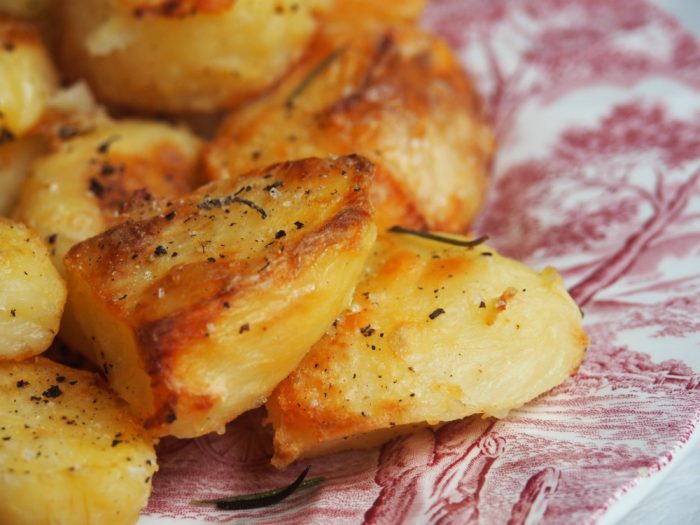 Other info
Prep time and Cooking time: 1 hour 35 minutes