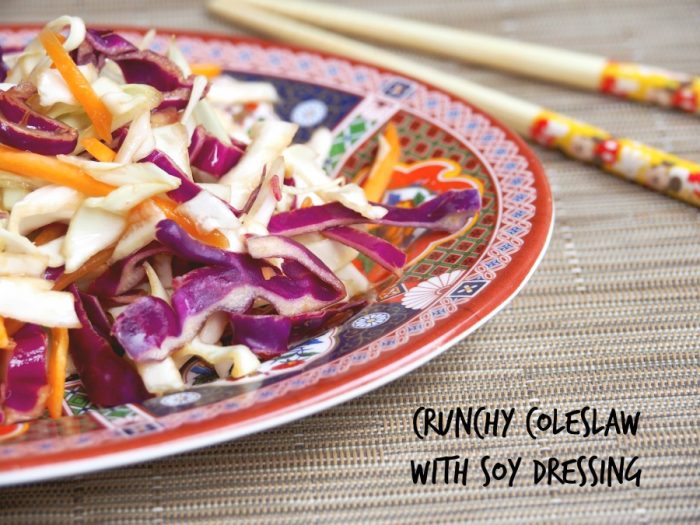 When I was at uni, I spent a whole summer working in Long Island, New York… In McDonalds. I made some great friends, drank my body weight in Budweiser and ate McDonalds for breakfast, lunch and dinner (and sometimes midnight snacks) for 3 months. It wasn't pretty, or healthy!
To try and nip my spiralling weight gain and pimple explosion in the bud, I decided I'd swap my Macca's burgers for Macca's salads but I soon realised that a salad with the dressing had almost the same calories as a burger, only it wasn't quite as delicious or quite as satisfying. Thus, I resumed my burger munching with gusto. You might not be surprised to learn that since that long, unhealthy summer,  the only time I've been inside a McDonalds is to use the facilities.
That's when my salad conundrum first started, because I realised that a salad is only as healthy as the dressing. That's why I love this salad so much because apart from the fact that it's super quick and super easy, all the dressing ingredients can be found in the pantry, and it's  about as fat free as it gets.
The trickiest thing here is to open the bag of coleslaw, although if you prefer, of course you can make your own. I find this dressing is more than enough for a large bag of coleslaw, halve the ingredients for a small bag.
This salad was made to be pimped, so feel free to make it your own and add some fresh chopped herbs like mint or coriander and if you think spicy is nicey, add some chopped red fresh chilli too. If you like value added crunch in your salad,  roughly chop some roasted peanuts or cashews and chuck those babies in. The possibilities are endless!
So tell me, what's your favourite salad? When was the last time you ate a Macca's?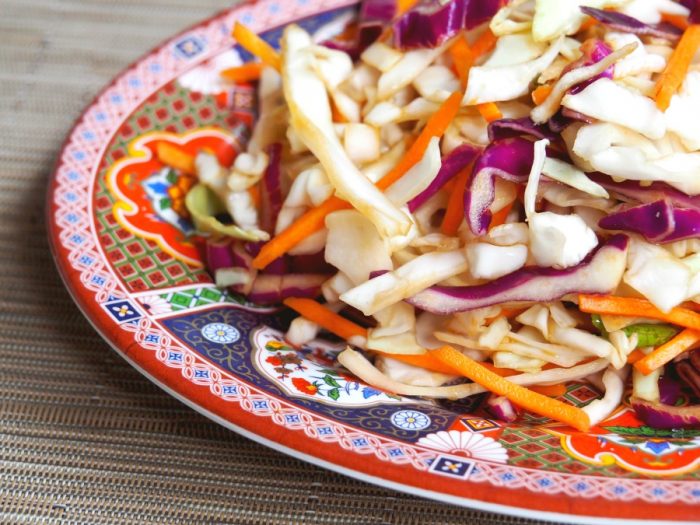 Serves 4
Ingredients
1 packet of coleslaw/stir fry mix
SOY DRESSING
2 tablespoons rice vinegar
2 tablespoons water
1 tablespoon  soy sauce
½ teaspoon white sugar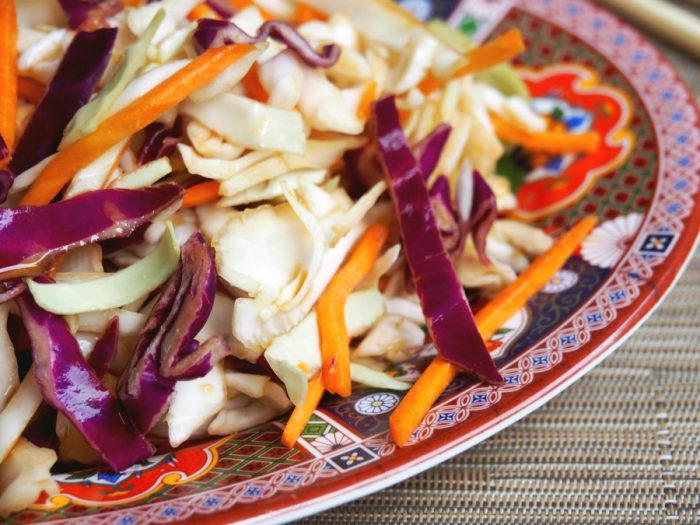 How to
Combine dressing ingredients in screw-top jar and shake well.
Pour dressing over salad just before serving.