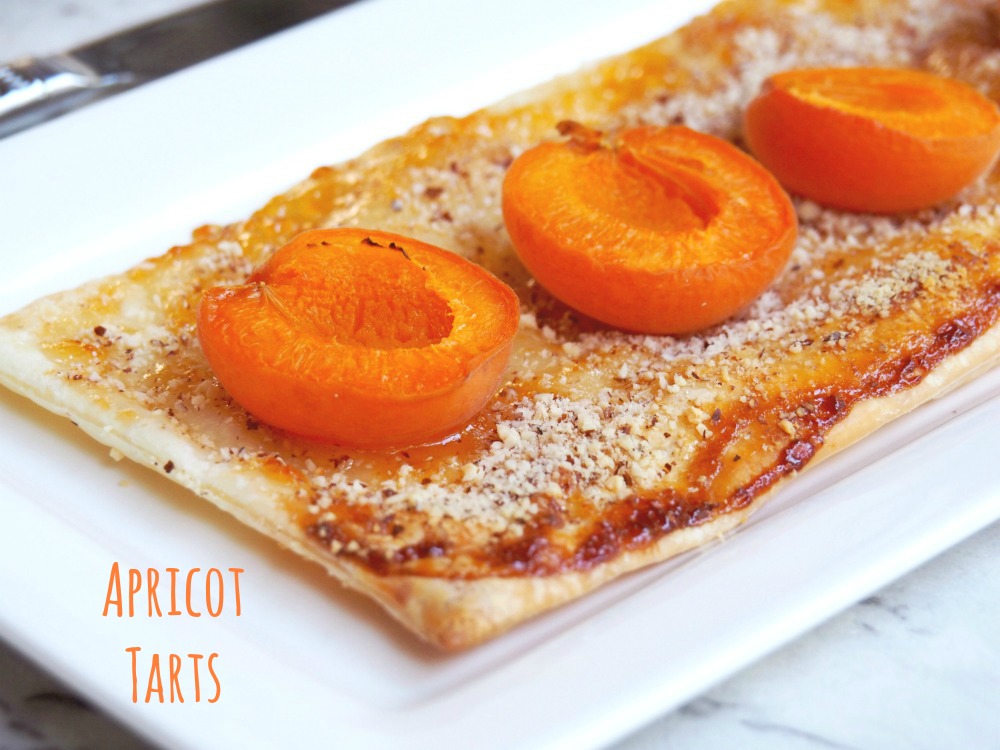 Serves 4
These 4 ingredient tarts are quick, easy and totally delish. You can make them in minutes with a handful of kitchen staples and whatever fresh fruit you have to hand.
I used apricots but you these pies can be changed with the season, sliced stone fruit is super in summer and apples and pears go great in the winter. It's a tart for all seasons, I tell you!
I actually first found this recipe in Donna Hays' Fast, Fresh and Simple  – one of my all time favourite cookbooks  – it's got some cracking recipes and the photography is just sublime. When I first made this tart and consulted the original recipe in the book, it called for shortcrust pastry which I was sure wasn't right but instead of following my gut, i followed the recipe and my tart was as flat as a sad pancake. I later wrote to the publishers and pointed out the error and they wrote back with a letter confirming it. An apology would have been nice but wasn't very forthcoming. It just goes to show folks, don't believe everything you read!
Of course, those who live in glass houses should not throw stones and I happily admit that I have made the odd mistake publishing a recipe. I own my mistakes and learn from them but also I don't make money from them. Every recipe here is a labour of love and it's unpaid labour too! Needless to say, I never bought a Donna Hay recipe book after that!
This tart is delicious with puff pastry – it's lovely and light and serve it with a generous dollop of cream or ice cream on the side and you'll be taking a one way ticket to dessert heaven!
Do you believe everything you read? Have you got a favourite recipe book?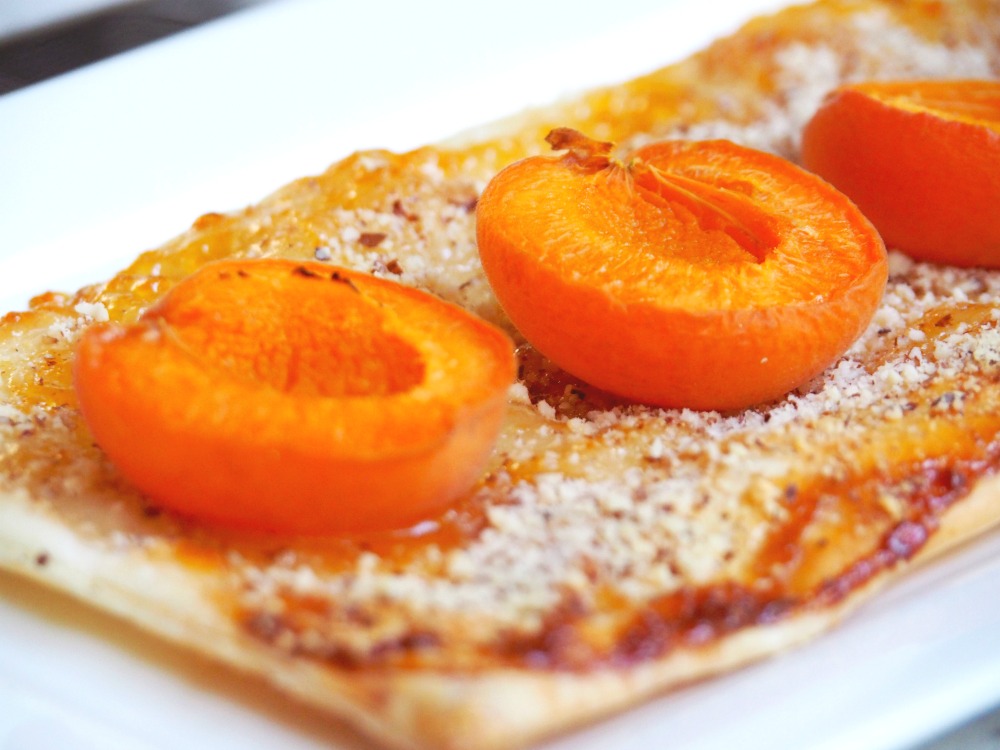 Ingredients
1  x 200g sheet store-bought puff pastry, thawed
2 tablespoons apricot jam
2 tablespoons ground almonds
4 apricots, halved and stones removed
Sugar, for sprinkling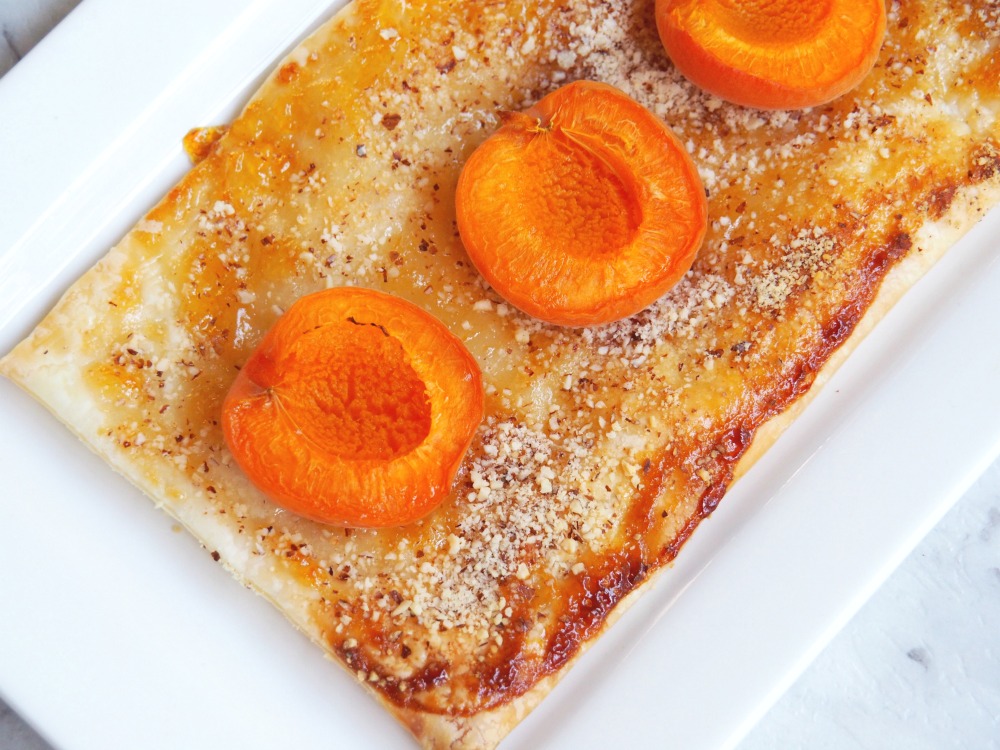 How to
Preheat oven to 180C.
Cut the pastry into 2 x 10cm x 14cm rectangles. Place pastry on a baking tray lined with non-stick baking paper.
Spread each piece of pastry with the jam and sprinkle with the ground almonds. Top with the apricots (stone side up) and sprinkle with sugar.
Bake  for 15 -18 minutes or until pastry is golden.
Serve with thick cream or ice-cream.