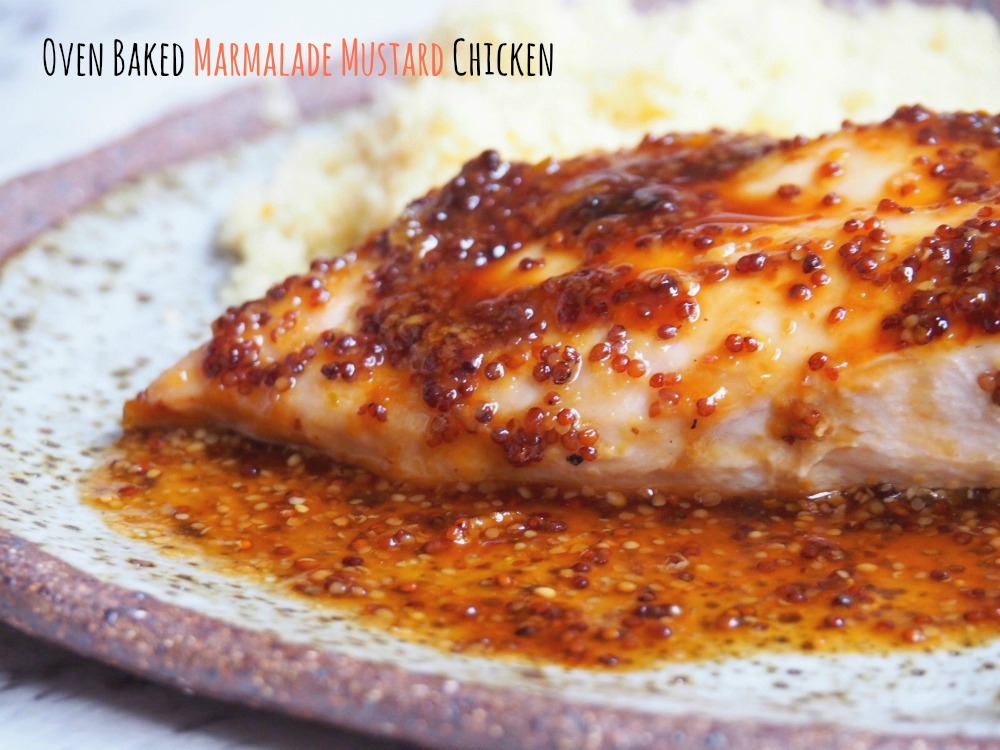 Serves 4
In this quick, easy and totally delicious recipe you can enjoy tender chicken breasts cooked in a tangy marmalade and mustard sauce in just over half an hour.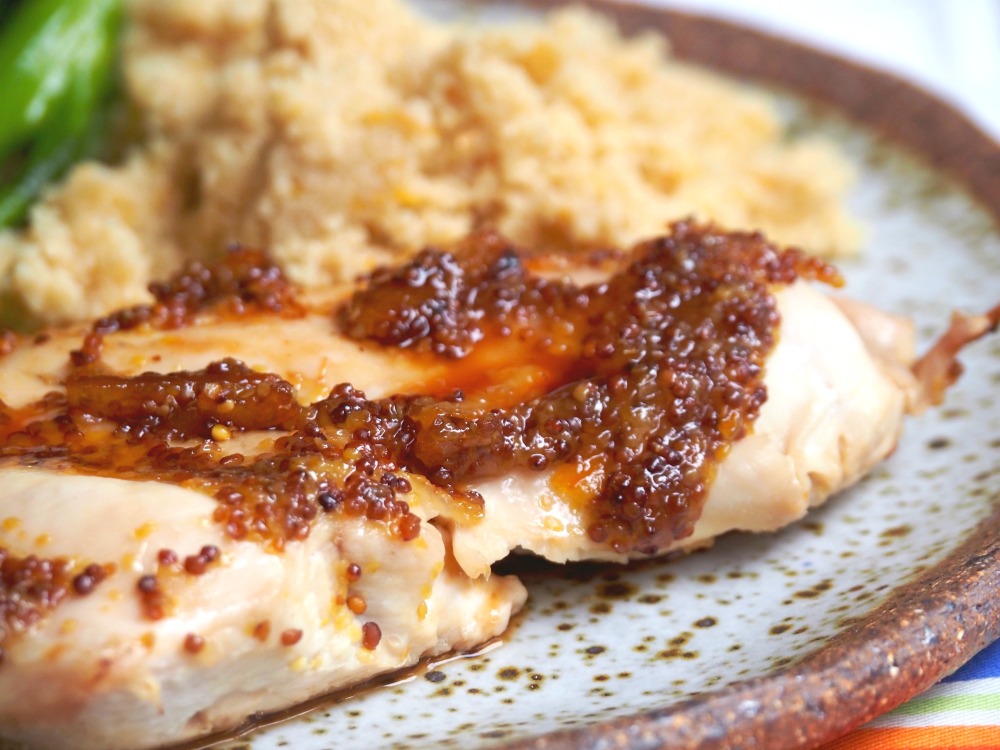 This recipe has had an extreme makeover both in terms of words and pictures. In the original recipe, the chicken was pan fried but recently I made this when I had friends for dinner and I wanted to spend less time in the kitchen and more time with my guests so I chucked this in the oven instead.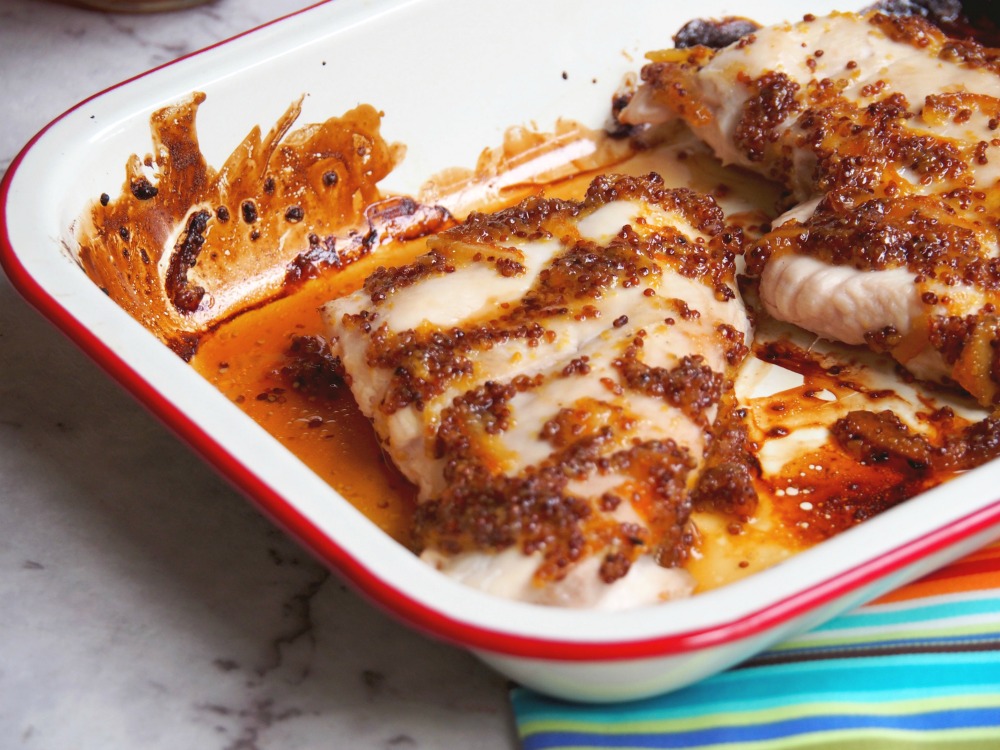 The results were most pleasing, tender chicken breasts with that oh, so sticky and delicious marmalade and mustard glaze. In the original recipe, the couscous had mango but if I'm being truthful I am not a fan of pieces of fruit in my savoury dishes – I know I'm weird like that – plus I wanted to enjoy this recipe all year round and not just in mango season. I find that the orange zest in the couscous gives it just enough oomph and it's super tasty especially with some of that orange and mustard sauce drizzled over the top.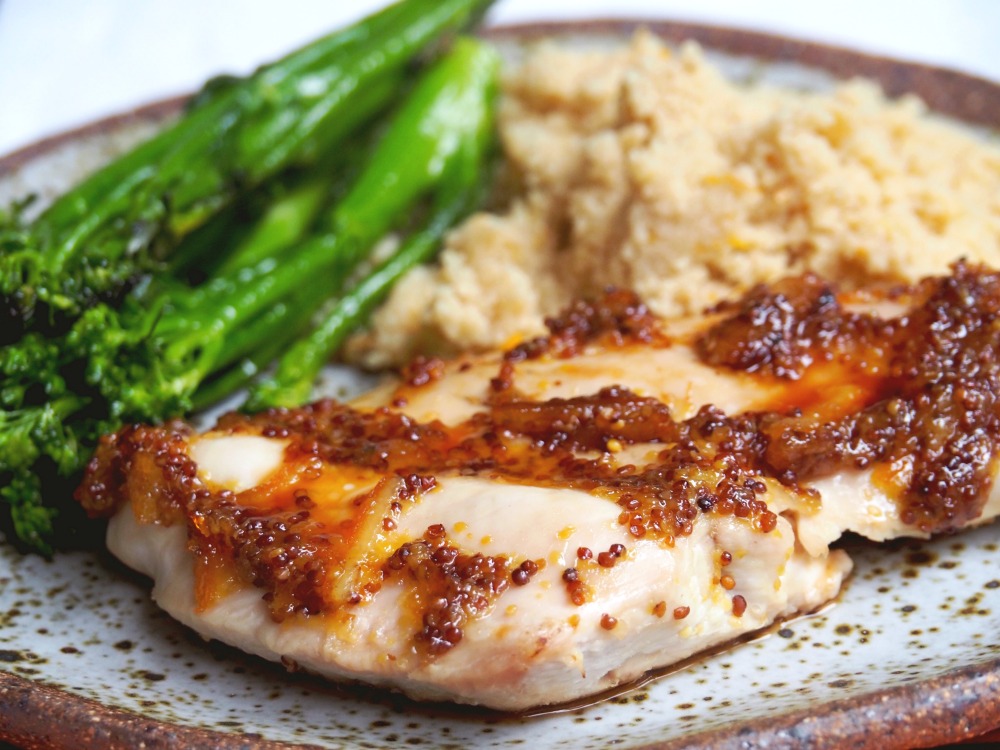 I love that apart from the orange, this recipe uses a handful of pantry staples making it one of those meals that are easy enough to make for a midweek dinner yet fancy enough to serve up for casual entertaining. Paddington would definitely approve!
Are you a fan of fruit in savoury dishes? How do you like your chicken – pan fried or oven baked?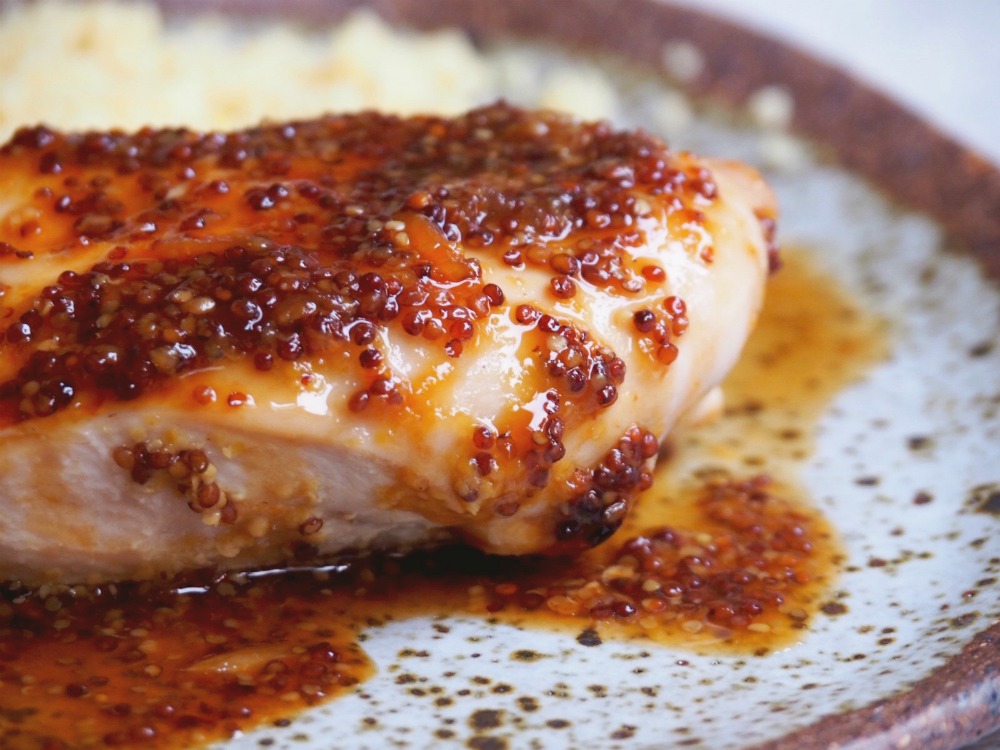 Ingredients
4 chicken breast fillets (approx 1.2kg)
¼ cup (60ml) fresh orange juice
¼ cup (70g) wholegrain mustard
¼ cup (85g) marmalade
1 cup (250ml) chicken stock
1 cup (200g) cous cous
30g butter, chopped
2 teaspoons grated orange rind
½ cup fresh flat-leaf parsley leaves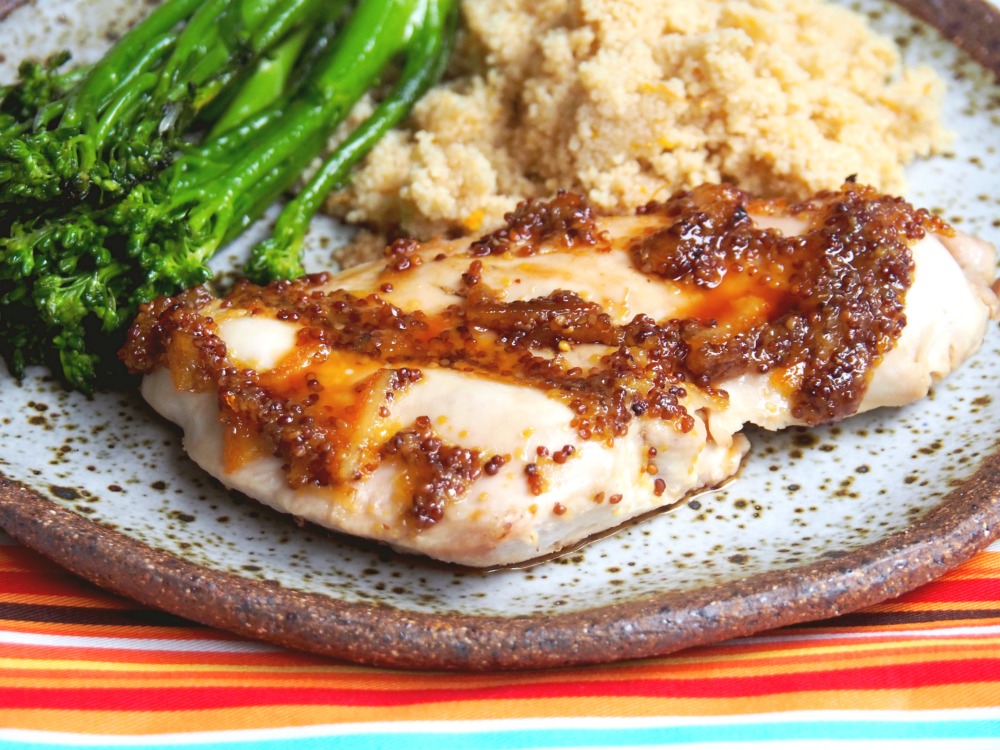 How to
Preheat oven to 200C. Line a baking tray with baking paper.
Lay chicken breasts between 2 sheets of baking paper and smash with a rolling pin to flatten. Place in baking tray and season well with salt and pepper. Set aside.
Place the juice, mustard and marmalade in a small pan and bring to the boil. Simmer, uncovered, for about 3 minutes or until the mixture thickens.
Pour the sauce over the chicken and bake for 25-30 minutes or until chicken is cooked through.
Meanwhile, in a clean saucepan, bring the stock to the boil and add the couscous. Remove the pan from the heat, cover and let stand for 5 minutes. Stir in butter and orange rind and fluff with a fork. Stir through parsley and salt and pepper to taste and mix well.
Serve the chicken and the sauce with the couscous.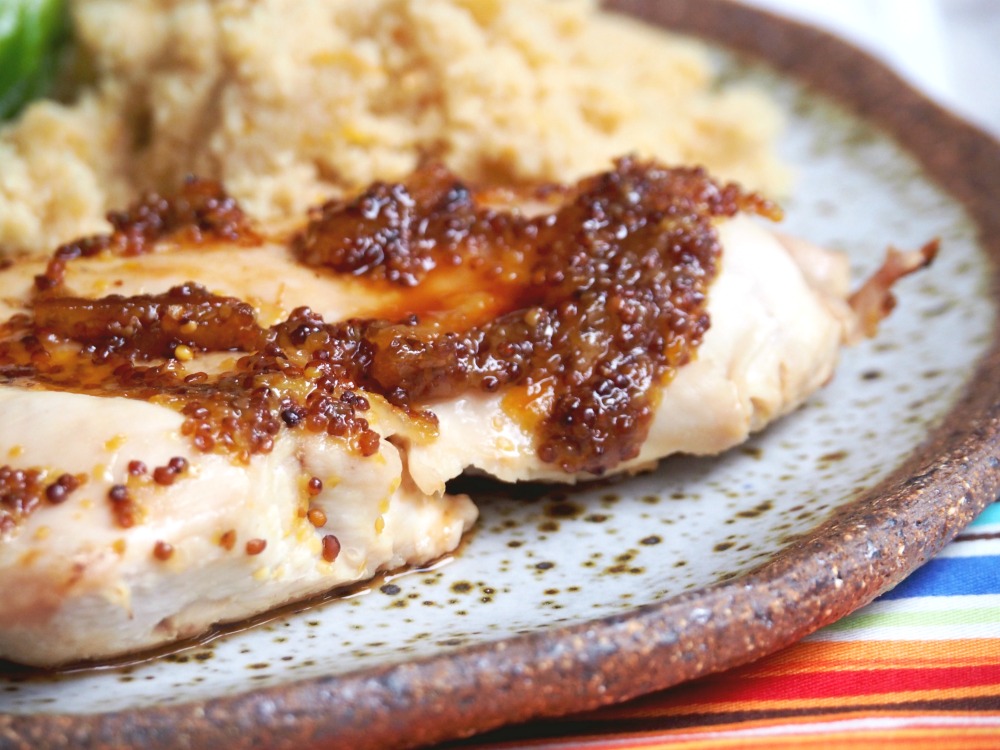 Other info
Prep and Cooking time: 30 minutes