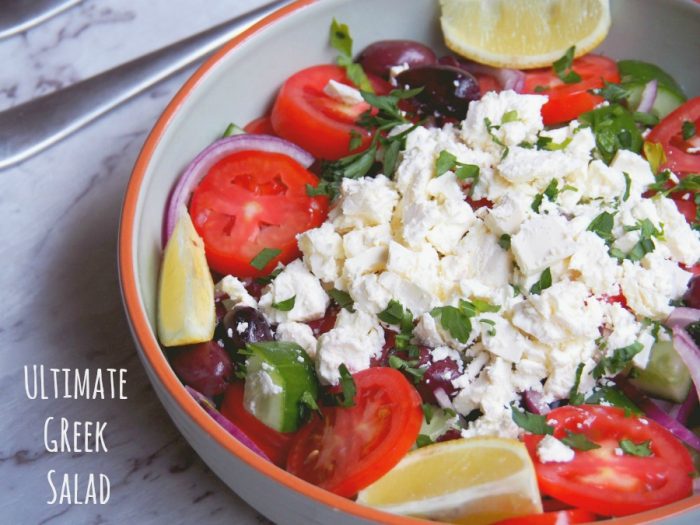 Serves  4
When I was a kid, we used to go to this totally amazing Greek restaurant in North London. I can't remember how but somehow my mum and her mate, ended up at the knees up on the opening night and we couldn't keep away after that. Once we moved from London, and later when I went to uni, we got to visit less and less, until in the end we didn't go at all. I wanted to go back last time when we went to London and was devastated to discover it was closed "insert very sad face."
We always ordered the mezze, and right after the dips and pita, the Greek salad would arrive. This recipe is just how I remember it, the only thing missing is the pickled chilli peppers – but feel free to add them if you so desire. I always desire them, it's just that I can't often find them!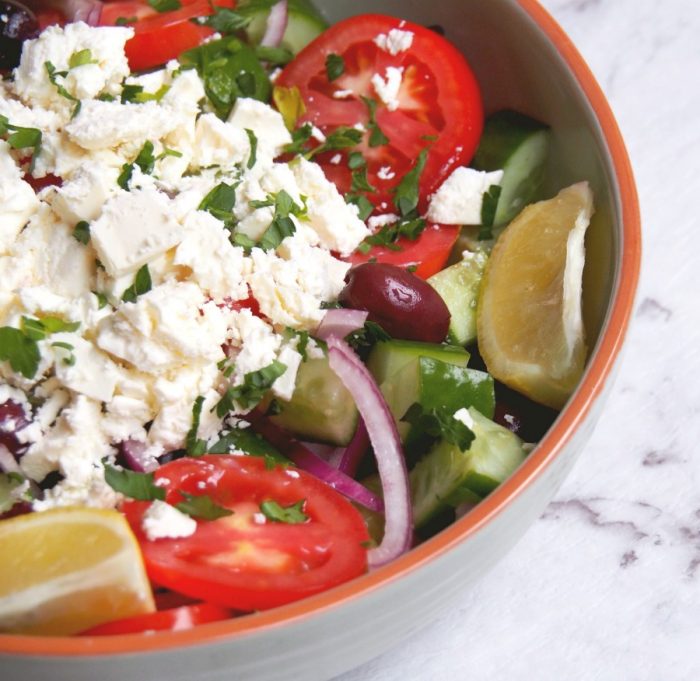 I love everything about this salad, the colours, the flavours and even the textures.  I find that the feta gives the salad a real creaminess, so there's no need for a dressing, although, feel free to add a squeeze of lemon juice! So it's looks good, it tastes good and it's good for you! What's not to love?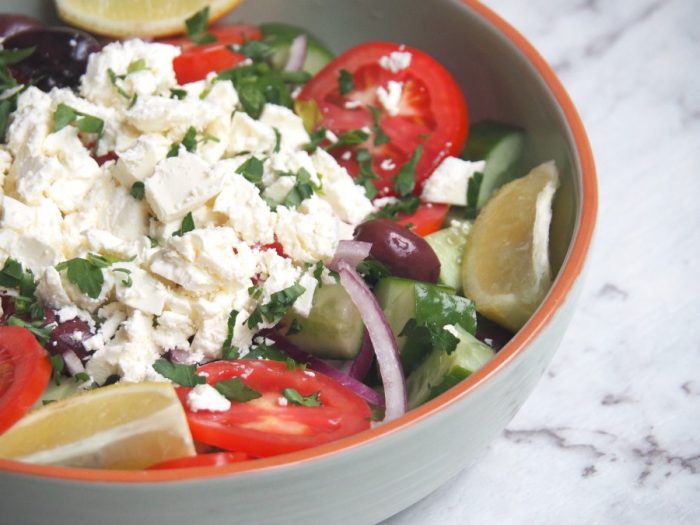 Ingredients
4 medium (300g) ripe egg tomatoes, sliced
2 (260g) Lebanese cucumbers, cut into chunks
½ small red onion, sliced thinly
1/3 cup (60g) kalamata olives
100g Danish fetta cheese, crumbled
½ cup fresh flat-leaf parsley leaves, to garnish
Lemon wedges, to serve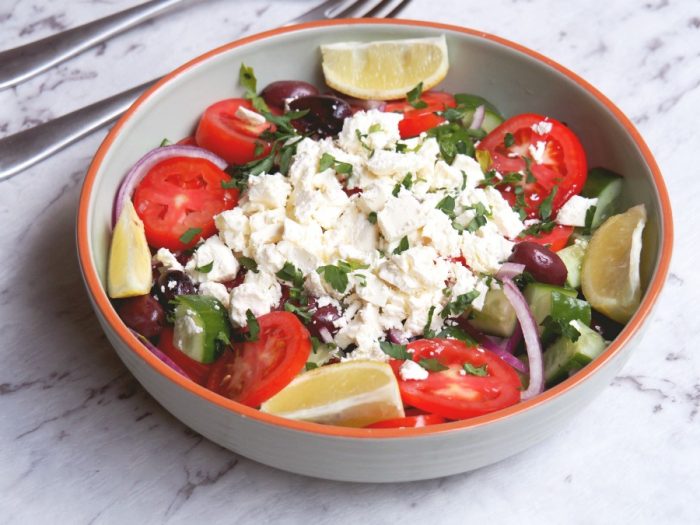 How to
Combine the tomato, cucumber, onion, olives and fetta on a platterl.
Sprinkle with feta.
Garnish with some fresh parsley and squeeze some fresh lemon wedges over the salad  if you like.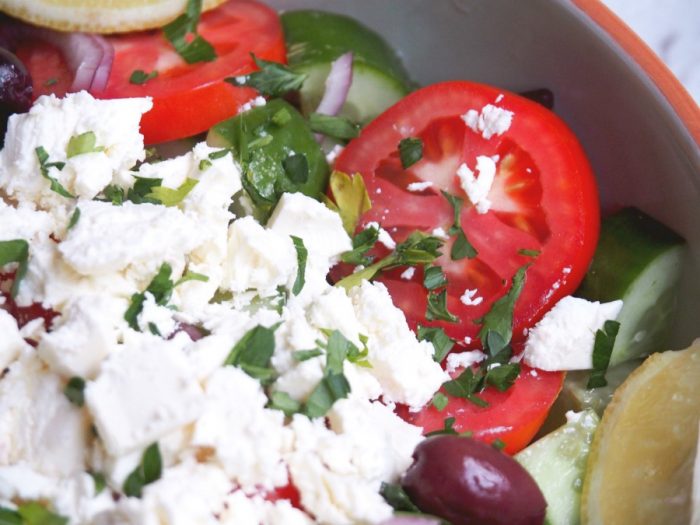 Other info
Prep and Cooking time: 10 minutes
TIP! Chopped finely, this salad could be spooned over grilled fish or barbecued lamb.