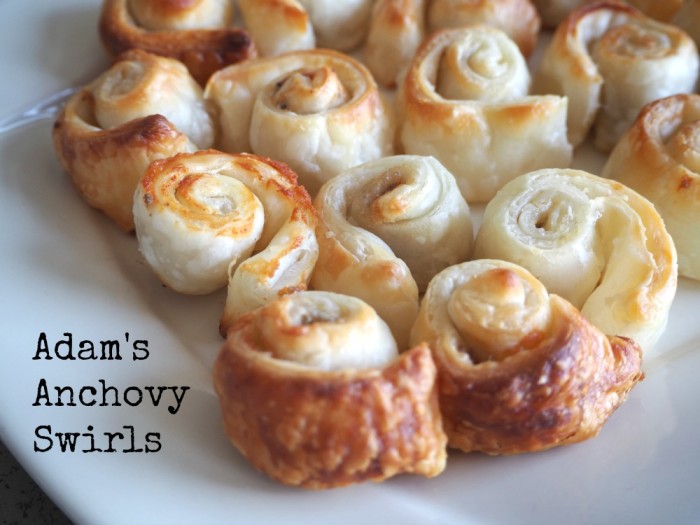 These bite-sized pastries are simple to prepare and impossible to resist!
Ingredients
2 sheets of puff pastry
2 jars of anchovies
How to
1. Preheat oven to 200 C/180C fan-forced.
2. Drain anchovies in a sieve reserving some of the oil.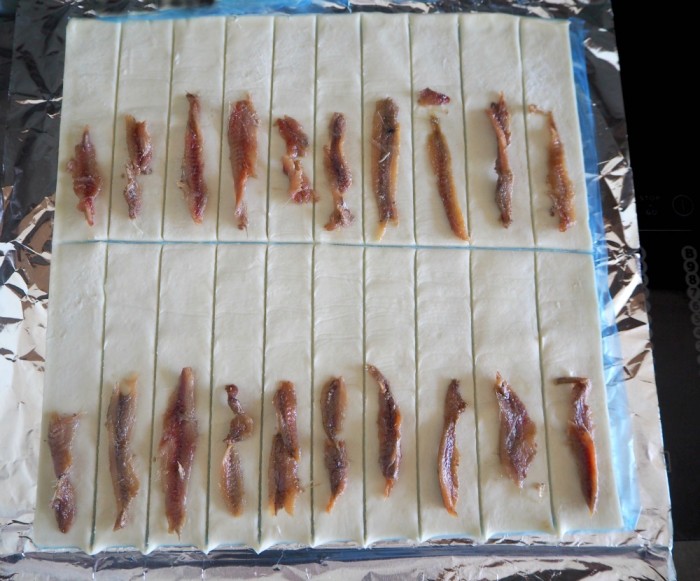 3. Lay the puff pastry on a floured surface. Cut  the pastry into 1cm strips and then cut strips in half horizontally.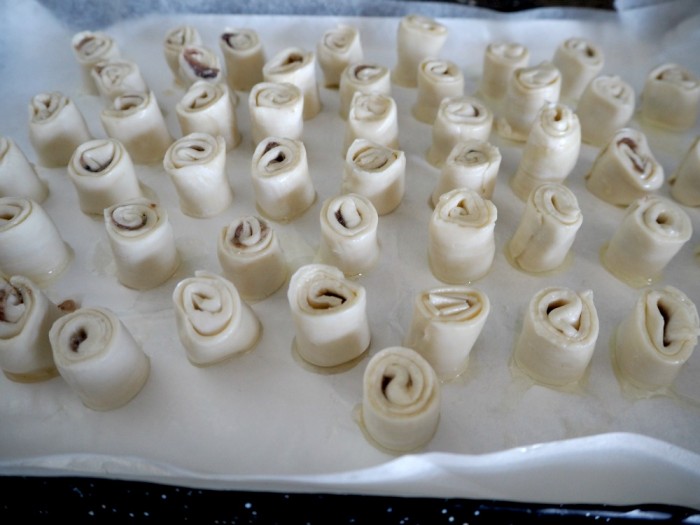 4. Put 3/4 of an anchovy on each strip and roll it up into a swirl.
5. Bang into the oven for 30 minutes or until golden brown.