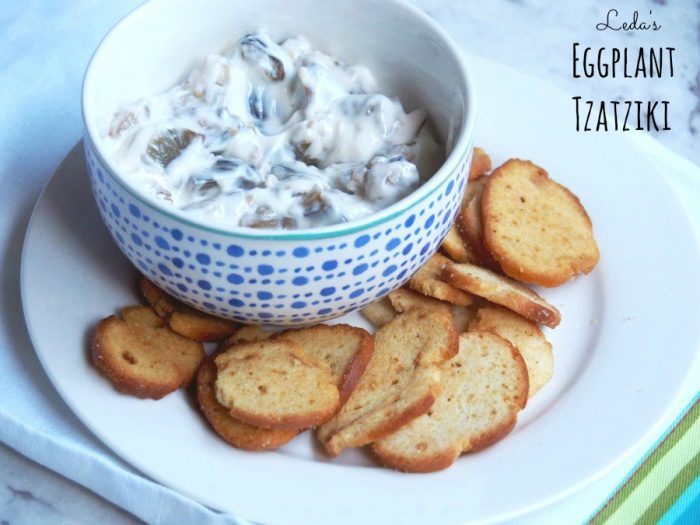 My friend Leda can turn the simplest ingredients into the most mouth watering dish and this tzatziki is a winning example!
In Leda's original recipe she used capsicums but I only buy them when I'm desperate or when they're cheap because these days they seem to be gold plated and I think my middle name is "Thrifty." I did however, have half a large eggplant that was looking a bit worse for wear and decided to give it a new lease of life with this tzatziki.
Of course, there was a method in my madness, because I knew that David doesn't like eggplant, so I knew that I wouldn't have to share and I could double dip all by myself!
This eggplant dip is super quick, the hardest bit is waiting for the eggplant to cool so you can throw everything together. This dip certainly won't win a food beauty pageant but it will pass a taste test with flying colours. If you want to add a pop of colour and/or a pop of flavour, add a tablespoon of fresh parsley or coriander at the end, or if you're like me and of little patience, just dive in!
Are you on Team Eggplant? What's the one dish you can't bear to share?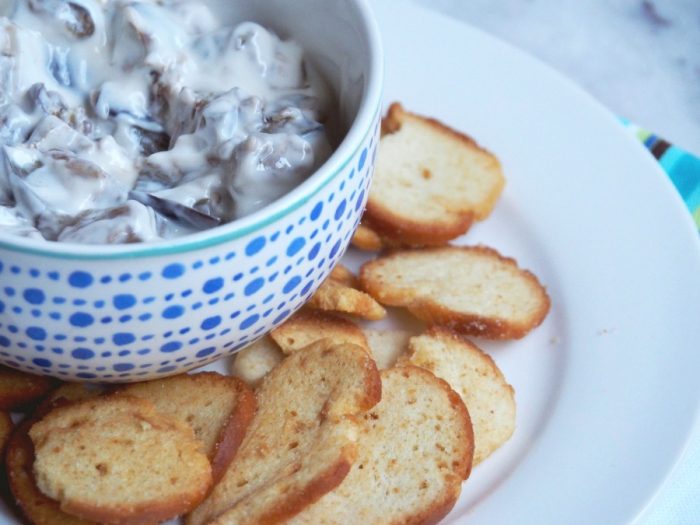 Ingredients
200ml natural yogurt
1 small eggplant or 1/2 large eggplant
1 tablespoon olive oil
1 garlic glove, crushed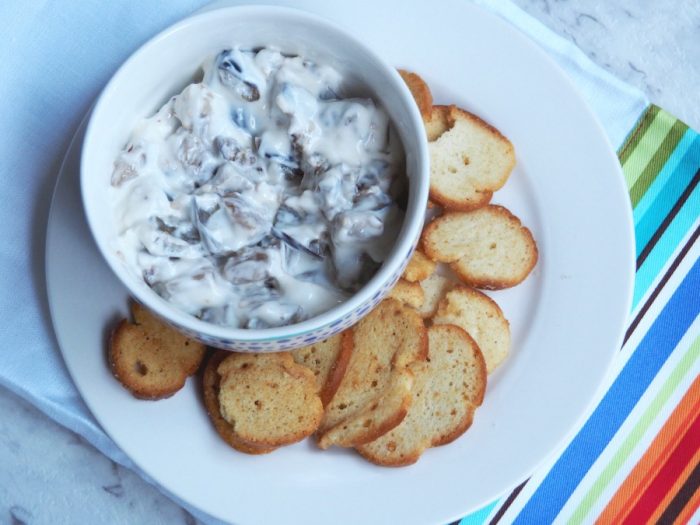 How to
Dice the eggplant into 1cm squares.
Heat the olive oil in a frying pan and gently cook the eggplant, adding the garlic after a couple of minutes.
Cook, stirring, until the eggplant is cooked through and golden. Allow to cool.
Mix the garlic eggplant with the yoghurt and season to taste.