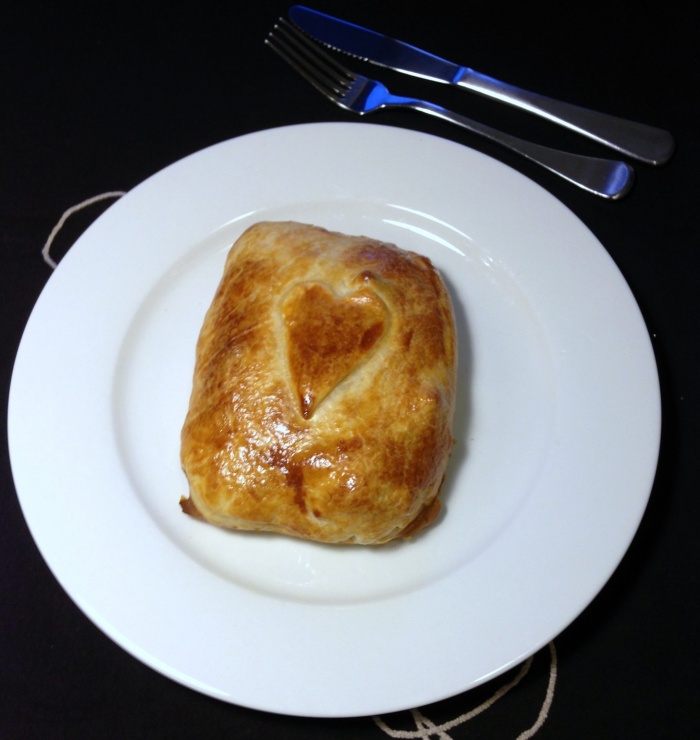 Serves 2
This is one of our all time favourite recipes. We've made it so many times, made some tasty tweaks and now have pies baked to perfection.
Our take on Donna Hay's original recipe involves a lot less cutting and measuring, a lot less pastry and a bit less chicken leaving you with an easier, healthier dinner but one that's no less delicious!
Ingredients
2  sheets store-bought puff pastry, thawed
300g chicken breasts, chopped into chunks
Sea salt and cracked black pepper
4 teaspoons Dijon mustard
4 tablespoons grated parmesan cheese
4 tablespoons grated cheddar cheese
1 egg, lightly beaten
How to
Preheat oven to 200 C. Line a baking tray with baking paper.
Cut each sheet of pastry into halves diagonally so that you have 4 large triangles. Put one half of each triangle on the prepared tray.
Cut the chicken into rough chunks. Heat a frying pan over high heat. Sprinkle the chicken with salt and pepper and cook for 3 minutes or until browned and sealed. Set aside to cool.
Top the pastry triangles  with the chicken and 2 teaspoons of Dijon mustard, 2 tablespoons of grated cheddar and 2 tablespoons of grated parmesan for each pie. Top each pie with the remaining triangles and press the edges to seal.  Brush the pies with egg.
Bake for about 20 minutes or until pastry is puffed and golden.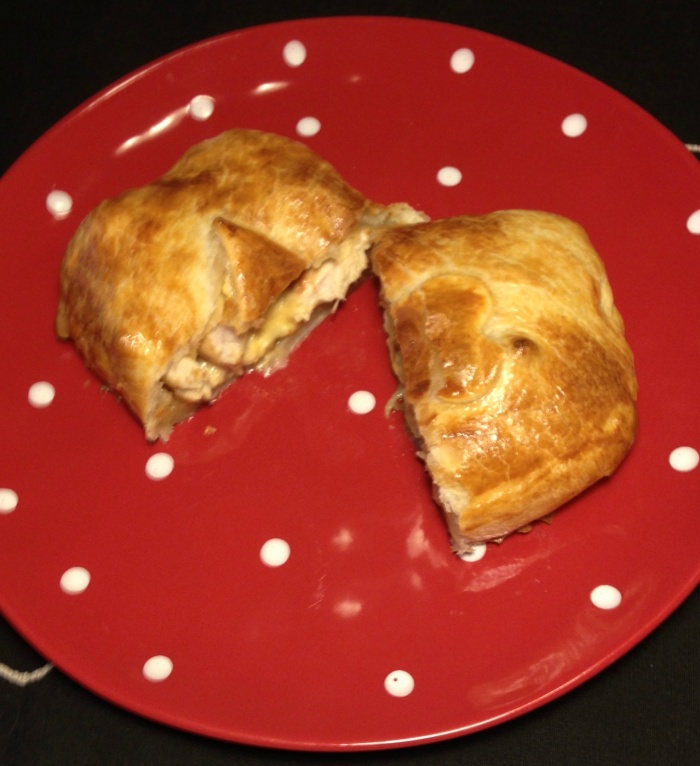 Adapted from  The Instant Cook, Donna Hay