Serves 4 (easily halved)
Baking in foil is a quick, easy and healthy way to cook fish.
Fish wrapped in foil is ideal for baking in the oven – it steams to tender, flaky perfection in it's own juices, and just add a little butter, slice of lemon and simply season for a delicious flavour. If you want to really push the boat out, you can add in a few of your favourite herbs!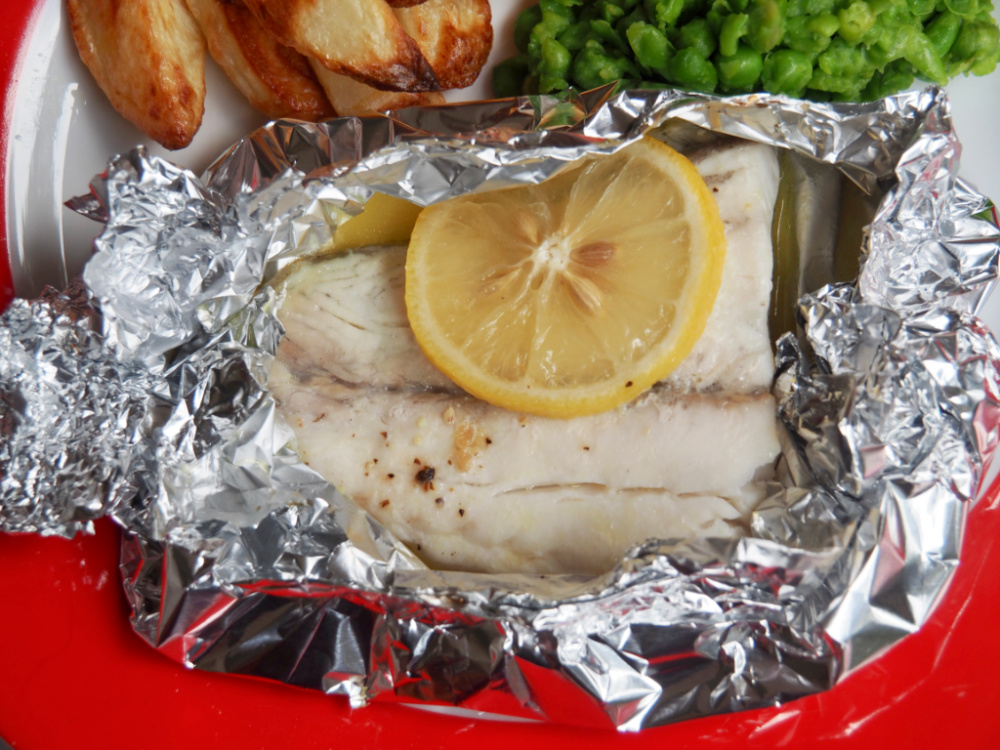 This has been on high rotation at our place because it's so quick, so light, so yummy and there's almost no mess to clear up after which is a win, win in my book.
We've been using the fillets of frozen fish because they're budget friendly and portions are small weighing in at about 100g. This recipe works equally well with larger fillets though.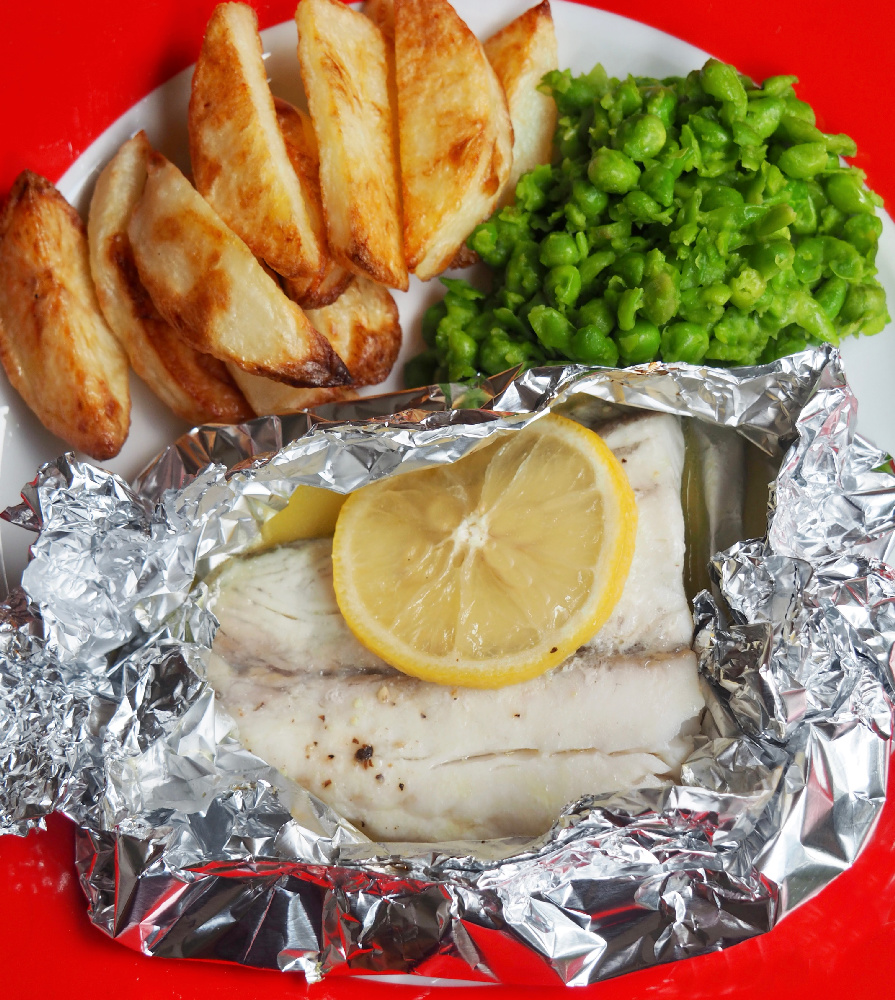 You can take the girl out of England but you can't take England out of the girl so naturally we have to serve ours with some homemade hand cut chips and some smashed peas but really with something as simple as this dish, you can really serve it with anything you want!
Are you a fan of cooking in foil? What do you like to serve with your fish?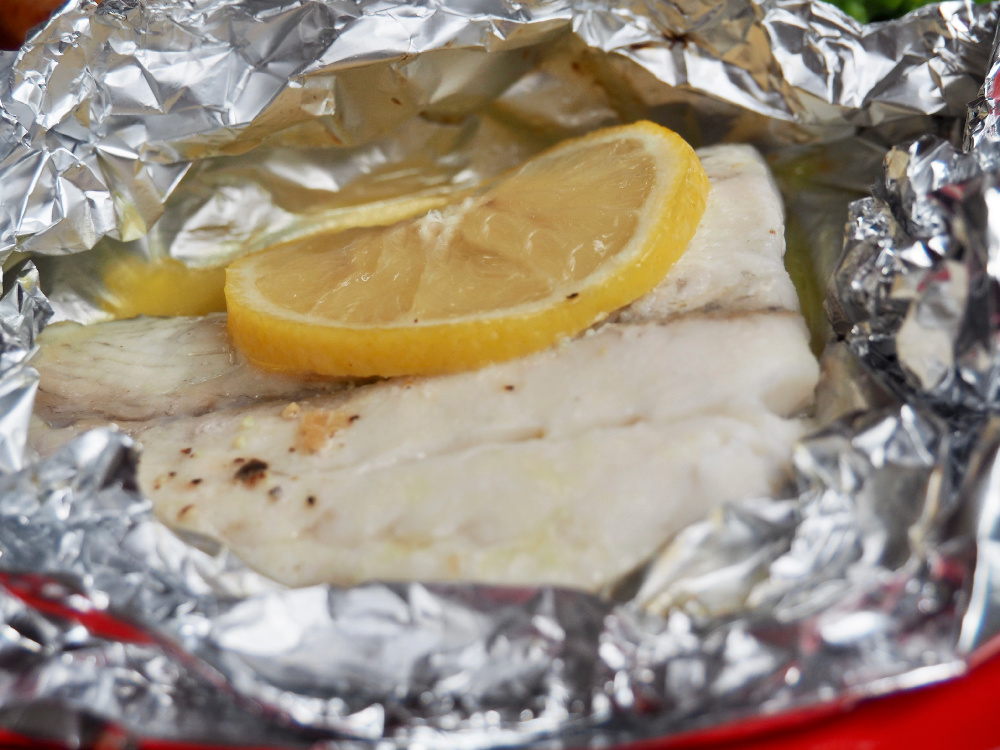 Ingredients
4 x 100g fish fillets
30g butter
2 tablespoons lime or lemon juice
1 lemon, sliced thinly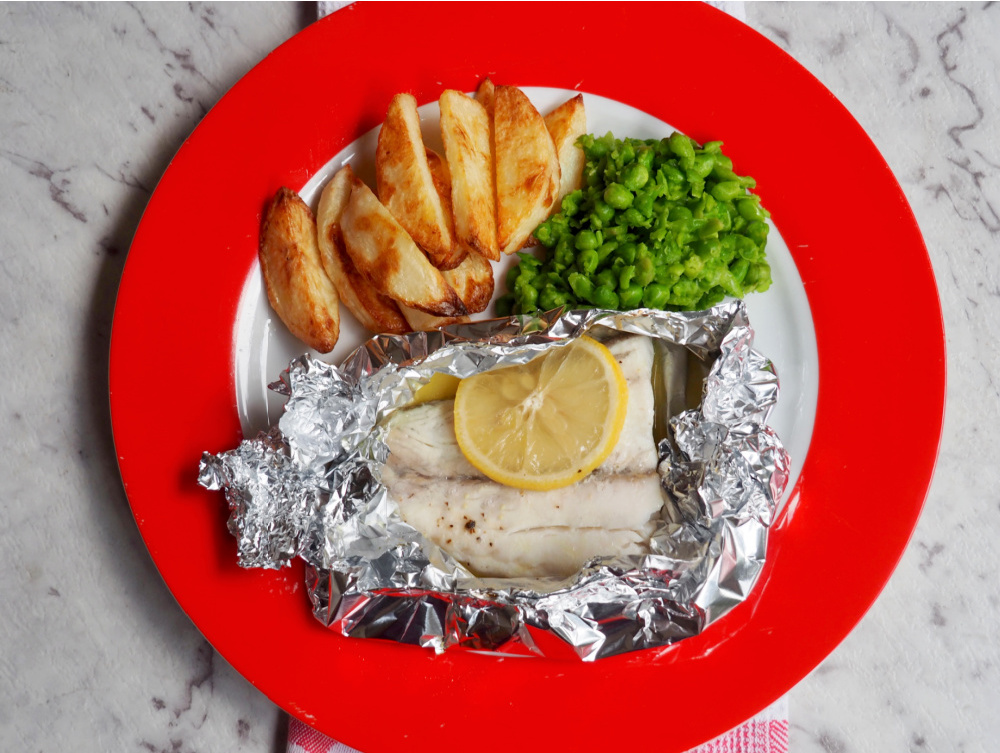 How to
Preheat oven to 180 C/160 C fan forced.
Place each fillet on 20cm squares of foil. Pleat ends of foil to partially enclose fish.
Divide butter between fish, pour juice over fish and grind a little salt and black pepper over fish. Lay lemon slices on top and some chopped fresh herbs if desired.
Pleat foil firmly over fish to enclose completely. Place onto oven tray, bake for about 25 minutes or until fish flakes easily when tested with a fork. Unwrap partially to serve.
Other info
Prep time and Cooking time: 30 minutes