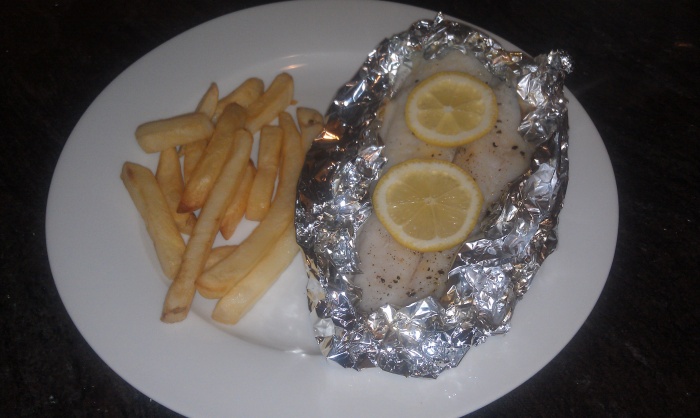 Serves 2
Fish wrapped in foil is ideal for baking in the oven – it steams to tender, flaky perfection in it's own juices, and you can add a little butter and other ingredients for flavour. A few herbs are nice!
Ingredients
4 x 200g fish fillets
30g butter
2 tablespoons lime or lemon juice
Black pepper
How to
Preheat oven to 180 C/160 C fan forced.
Place each fillet on 20cm squares of foil. Pleat ends of foil to partially enclose fish.
Divide butter between fish, pour juice over fish and grind a little black pepper over  fish.
Pleat foil firmly over fish to enclose completely. Place onto oven tray, bake for about 25 minutes or until fish flakes easily when tested with a fork. Unwrap partially to serve.
Other info
Prep time and Cooking time: 30 minutes
Tip!  If you are on a fat-free diet, simply omit the butter. Whole fish, steaks, cutlets and fillets are all good for this method of cooking.
Serving Suggestion: Best served with a slice of lemon or lime and a side of chips!
Reference: The Australian Women's Weekly The Basic Cookbook