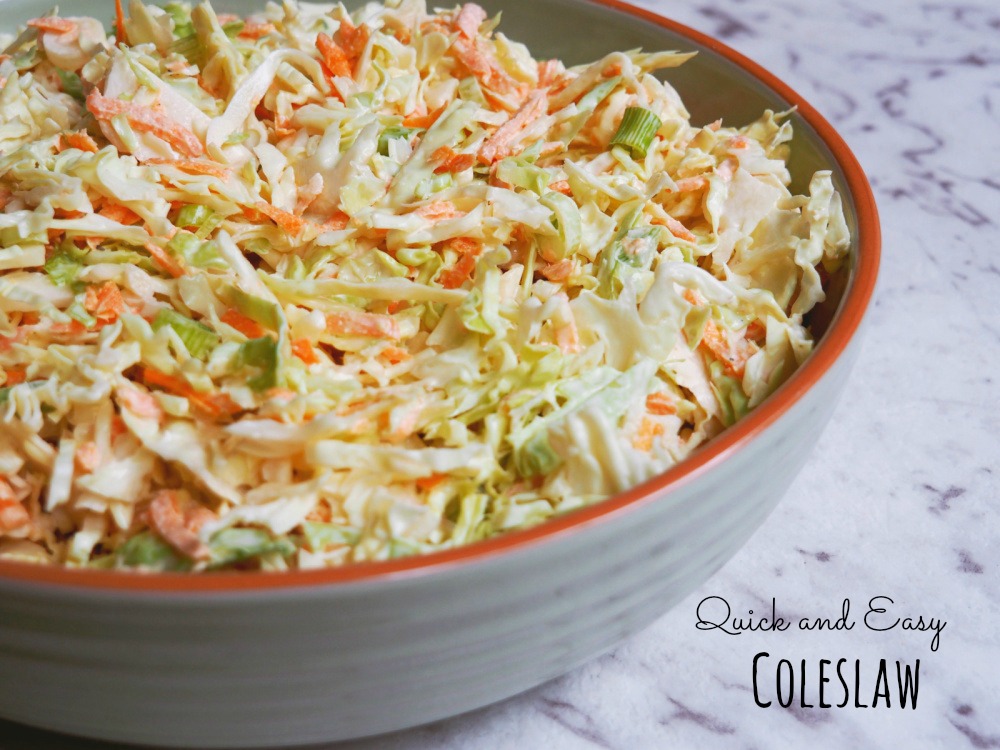 Serves 6
This five ingredient coleslaw is so quick, so easy and so versatile. You can use any cabbage variety for this recipe – red, savoy, wombok – they all work well.
In fact the possibilities are endless with this coleslaw – You can also vary the mayo, kewpie is my new mayo of choice but if you're looking for a more slimming salad choose a low fat or fat free mayonnaise.
Making a coleslaw really is as simple as throwing everything in a bowl and mixing together but the trick is to get the cabbage and carrot ratio just right and this recipe does just that!
My neighbour Luce recently had shoulder surgery and can only use one arm, for the moment anyway. I've been stepping in and lending my two hands to some household and kitchen chores like making the bed and chopping veggies. I didn't even bat an eyelid about making coleslaw until Luce came down with her mandoline. Me and a mandoline? That's an accident waiting to happen! That said if you have a mandoline and you're not a butterfingers like me, knock yourself out! Just don't slice off your fingers 'kay?!
I can make this in a minute in my food processor but whether you use a mandoline or a machine, do trim the cabbage and cut it into smaller wedges, it makes the shredding a whole lot easier! 
Let's talk slaw, how do you like yours? And tell me is there a piece of kitchen equipment you are too afraid to handle?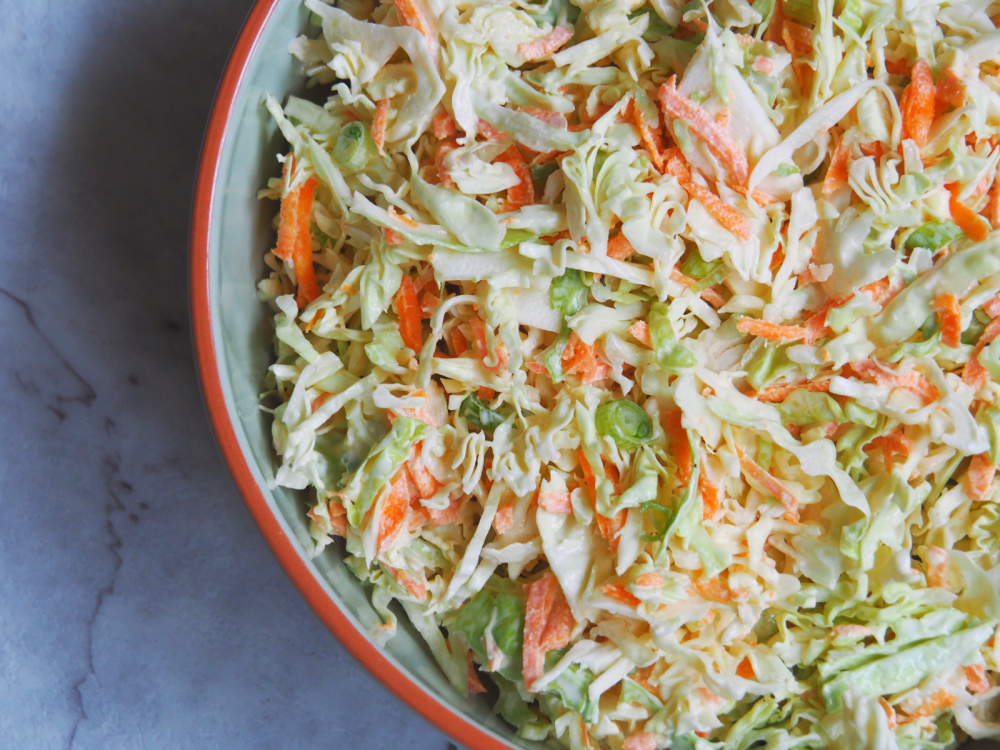 Ingredients
½ small white cabbage (600g), shredded finely
1 medium carrot (120g), grated coarsely
4 green onions, sliced thinly
½ cup (150g) mayonnaise
1 tablespoon lemon juice
How to
Combine ingredients in large bowl. It's that easy!
Other info
Prep time:  10 minutes