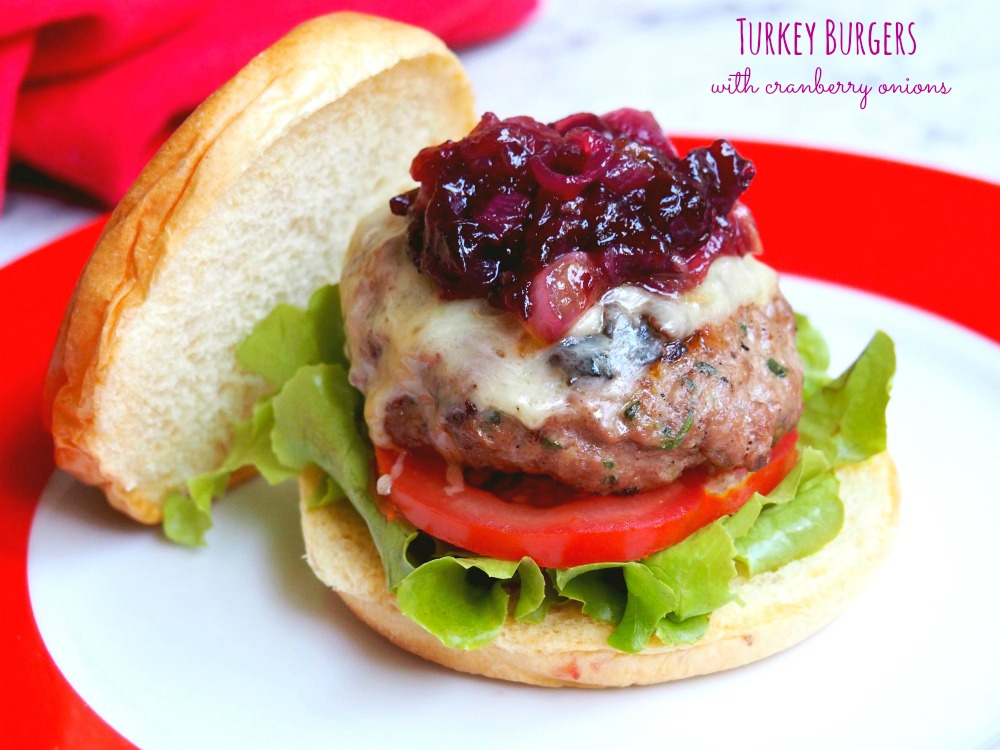 Serves 4
These turkey burgers are low in fat and big on taste and those cranberry onions are just the tops!
I must admit I am not a fan of turkey joints either eating or cooking but I love me some turkey mince. It's easy to cook, delicious to eat and low in fat too. We don't usually eat turkey for Christmas dinner but we are rather partial to a good turkey burger all year round.
These burgers are super simple and uber juicy with nothing added but a handful of onions and herbs. So simple but so good!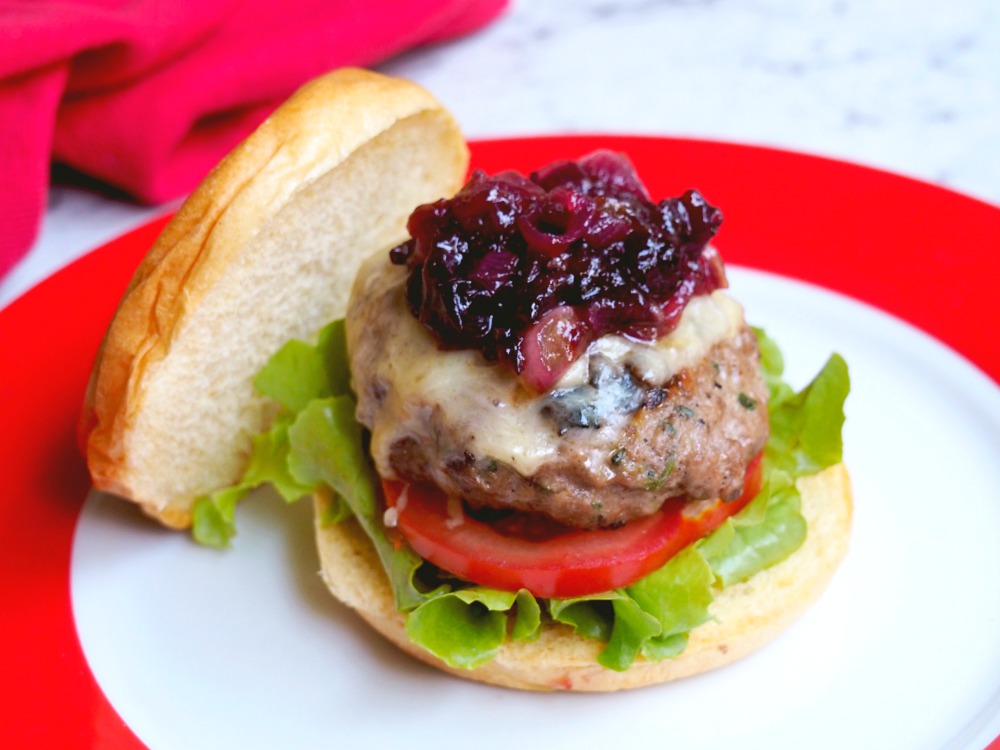 We like to cook these on the barbecue or  should I say, I like David to cook these on the barbecue but if you prefer a griddle pan will work just as well. When we first moved down under we bought a massive barbecue because when in Australia and all that. However, it turns out we were just imposter Australians because we rarely used our barbecue and for years it sat on our balcony gathering dust… And gathering possums! Yes, a family of possums made a nest on our barbecue!
David went to face off with the possums, dressed in Batman pyjamas and armed with a broom but that possum was not for moving and was totally unfazed! In the battle of the barbecue, it was David 0 Possum 1. We moved not long after Possumgate and invested in a new barbecue which I'm pleased to report has been used a lot more often!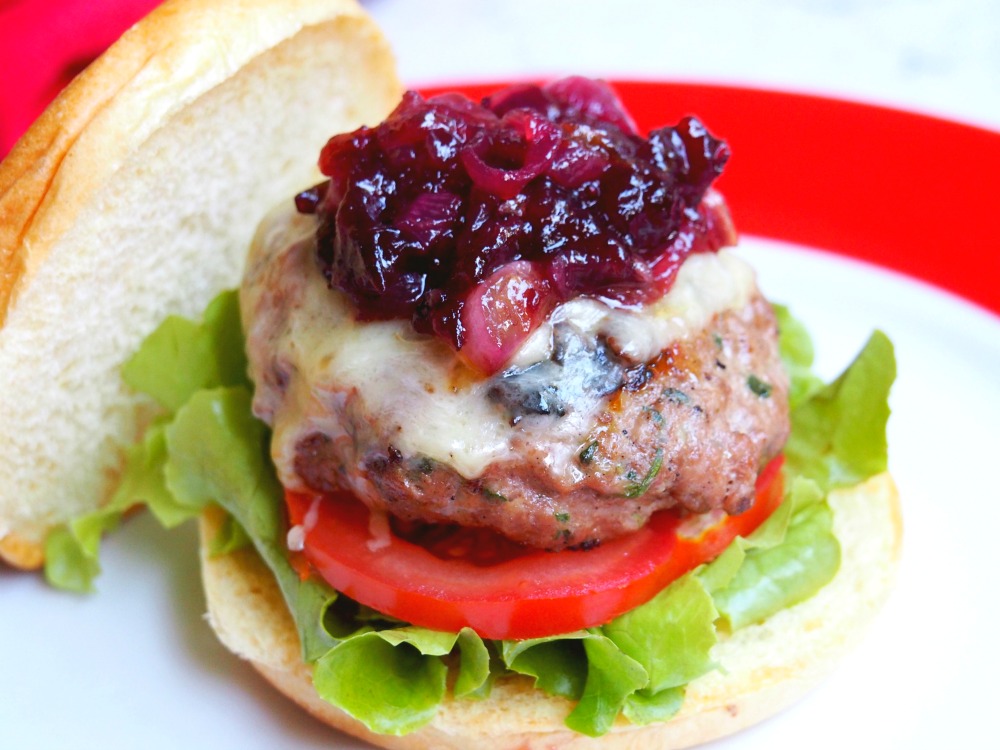 Whatever you do, don't miss the cranberry onions, they're totally extra. Sometimes, I even make double because one dollop of such deliciousness is never enough!
Do you have a barbecue? Have you ever had any unwanted guests?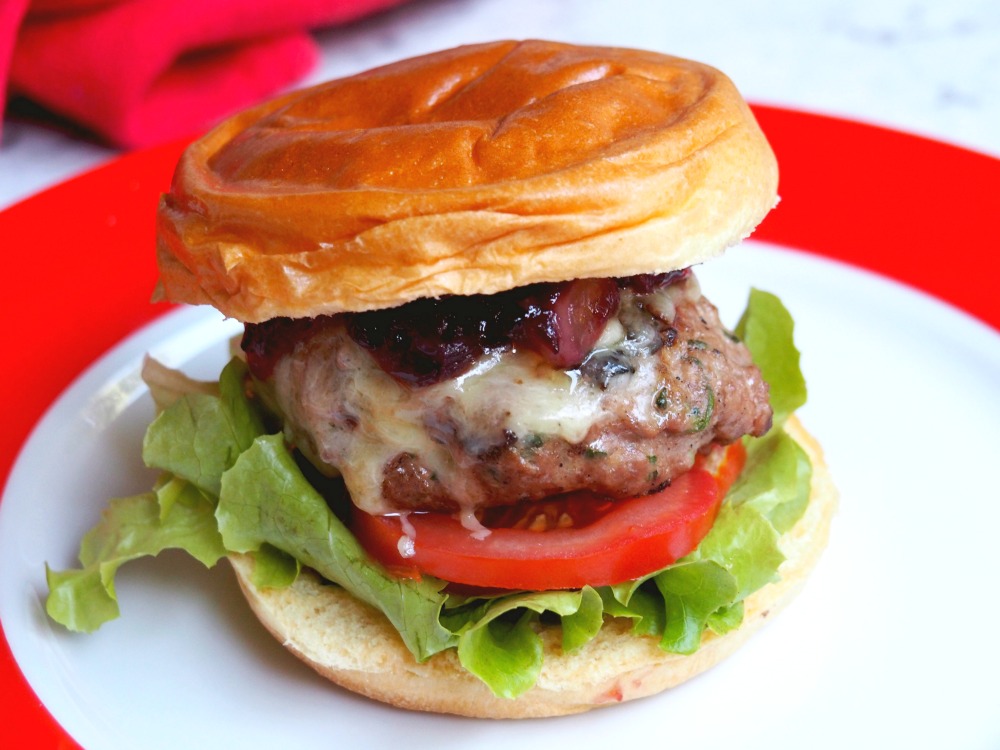 Ingredients
1 tablespoon olive oil
1 large red onion (300g), sliced thinly
2 tablespoons red wine vinegar
1 tablespoon brown sugar
2 tablespoons cranberry sauce
500g turkey mince
3 spring onions, chopped finely
1/3 cup coarsely chopped fresh flat-leaf parsley
4 brioche buns, halved
oak leaf lettuce
1 large tomato, sliced
cheddar cheese, sliced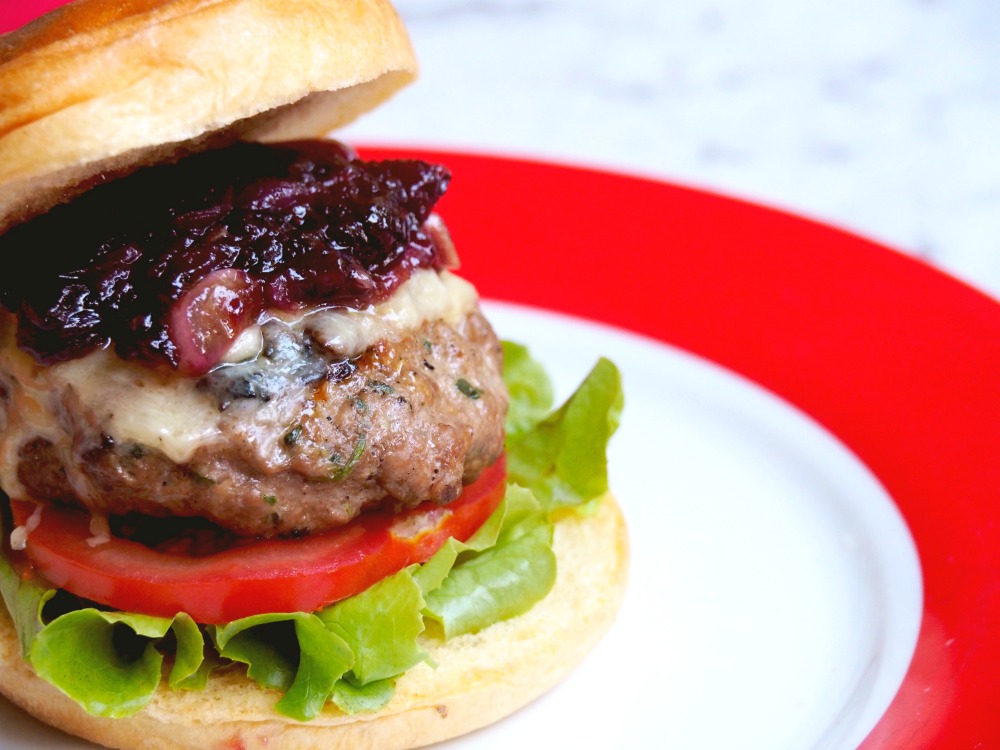 How to
To make the cranberry onions, heat the oil in a medium frying pan, add the red onion and cook, stirring occasionally, over medium heat for about 15 minutes or until the onion is soft.  Add vinegar and sugar and cook stirring for about 5 minutes or until caramelised. Stir in the cranberry sauce, then remove from heat.
Meanwhile, combine the turkey mince, spring onion and parsley in a medium bowl and season well. Shape mixture into 4 patties.
Cook patties on heated the barbecue for about 12 minutes or until cooked through. At the end of cooking, top with cheese and keep on barbecue until just melted. Transfer to a plate and cover to keep warm.
Stack the burger with lettuce, tomato, patties and top with a generous dollop of cranberry onions.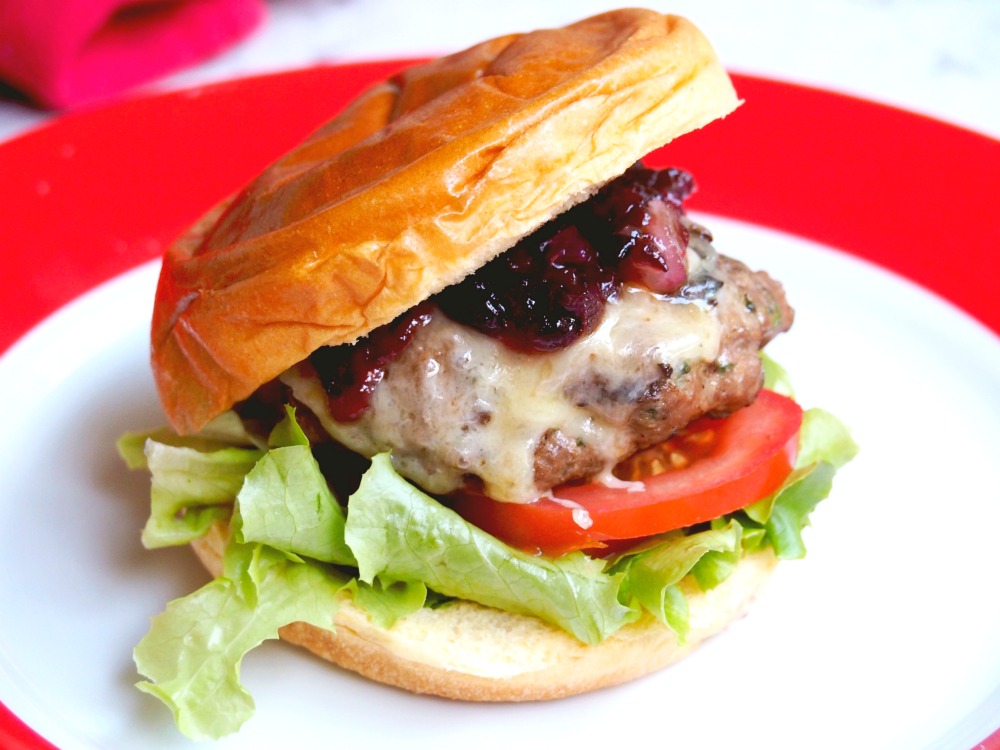 Other info
Prep and Cooking time: 35 minutes