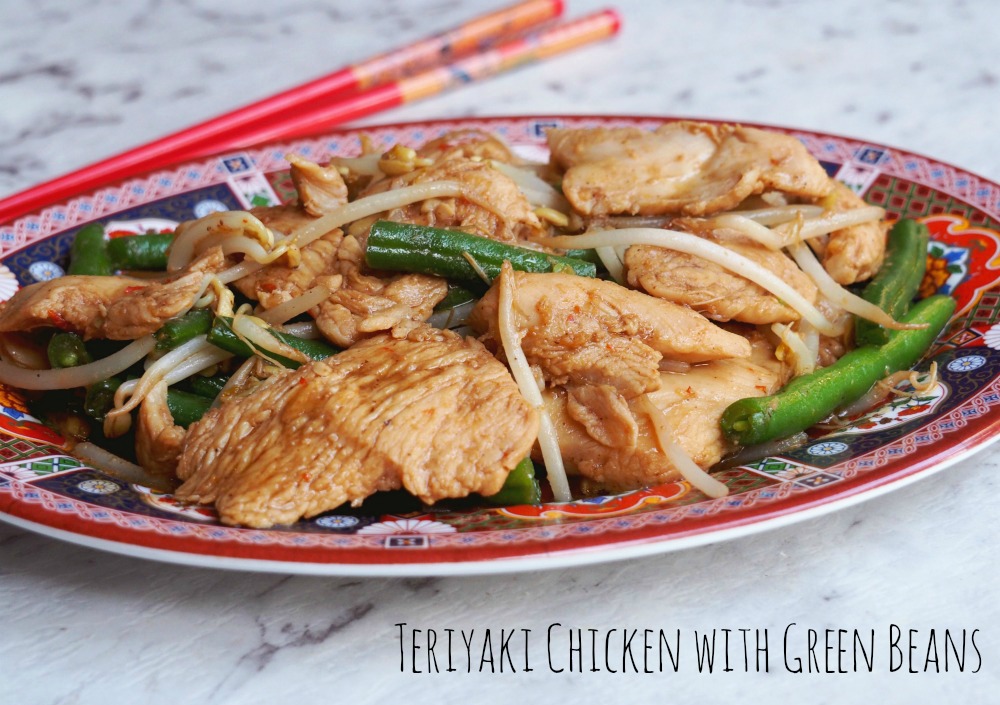 This quick and easy chicken teriyaki stir fry is healthy and delicious!
Once the chicken has marinaded, it takes just minutes to make so it's fast and flavoursome! I'm delighted to add it to my stir fry repetoire!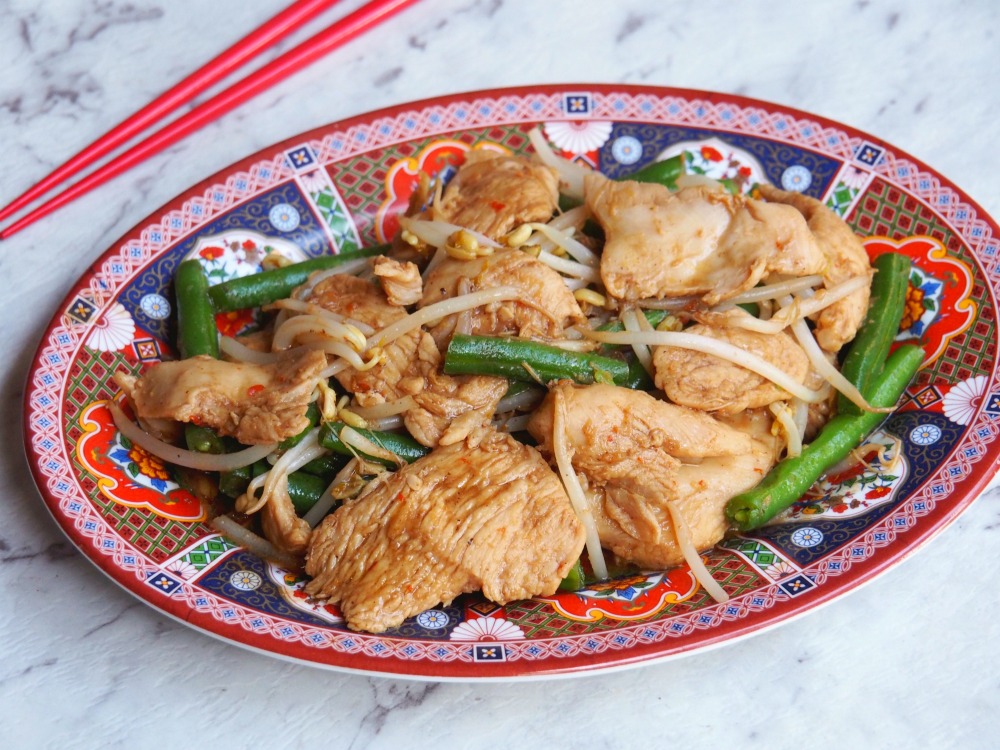 This has been on high rotation at our place because it's so quick, easy and healthy too.
I made this the day after we'd been to our local (and exceptionally good) Thai restaurant and David declared this as good as anything we'd had at the restaurant! High praise indeed!
The stir fry has quite a runny sauce and that's the best bit. We love it drizzled over the chicken and the rice, seriously, it's a whole lot of yum!
Are you a fan of stir fries too? What's the quickest meal in your recipe repetoire?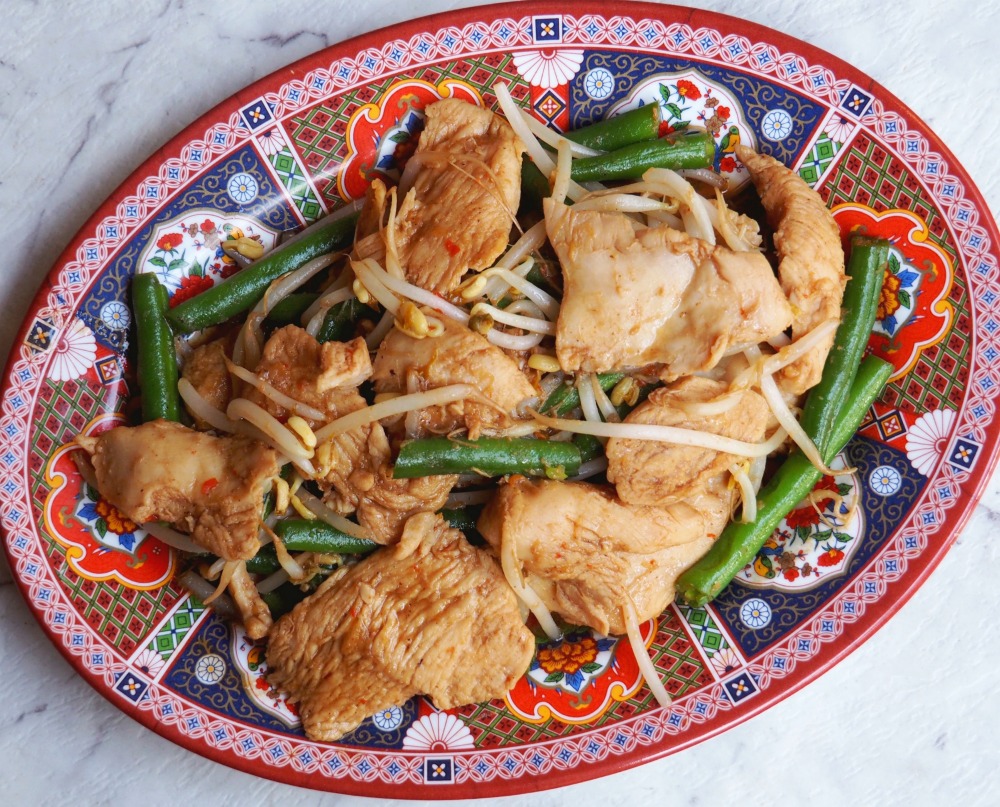 Serves 4
Ingredients
500g chicken breast fillets, sliced thinly
2 tablespoons black bean sauce
1 tablespoon mild sweet chilli sauce
1 tablespoon teriyaki sauce
1 clove garlic, crushed
2 teaspoons grated fresh ginger
1 tablespoon peanut oil
200g green beans, raw, halved
¼ cup (60ml) water
1 ¼ cups (100g) bean sprouts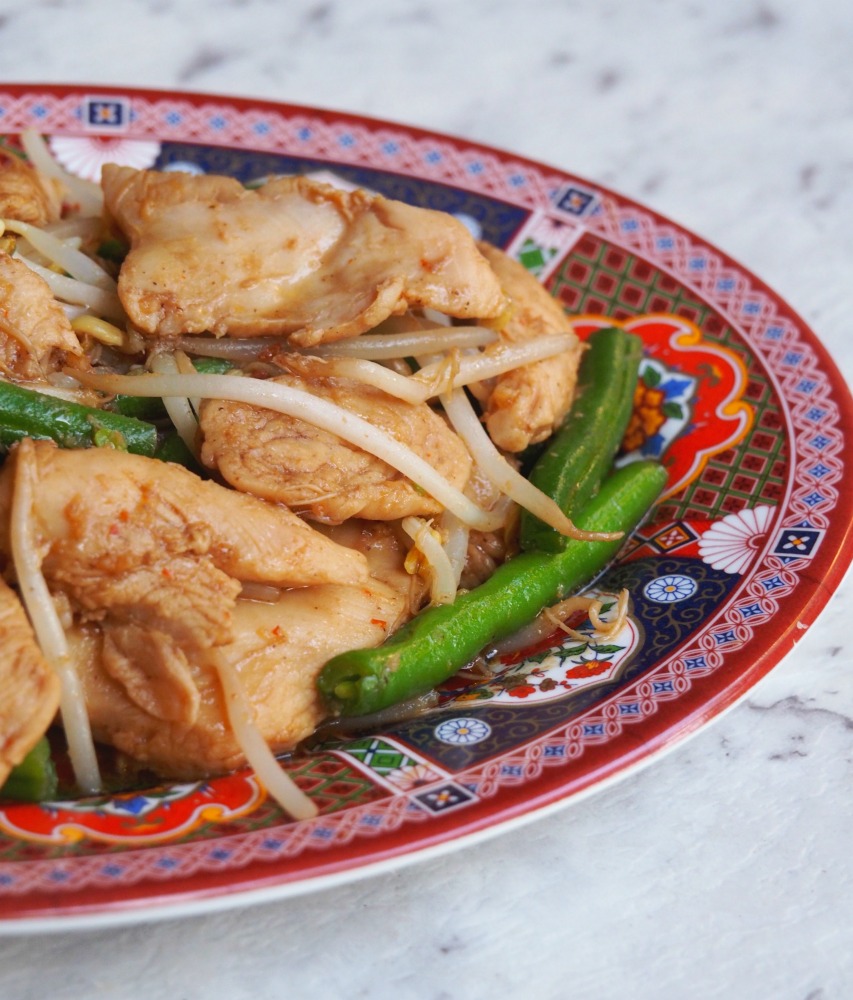 How to
Combine chicken, sauces, garlic, ginger and onion in medium bowl. Cover and refrigerate for at least 3 hours but preferably overnight.
Drain the chicken and reserve marinade.
Heat oil in wok or large frying pan. Stir-fry the chicken in batches, until browned and then return chicken to the wok with the reserved marinade.
Add beans and the water and stir until beans are tender.
Add the beansprouts and stir until cooked.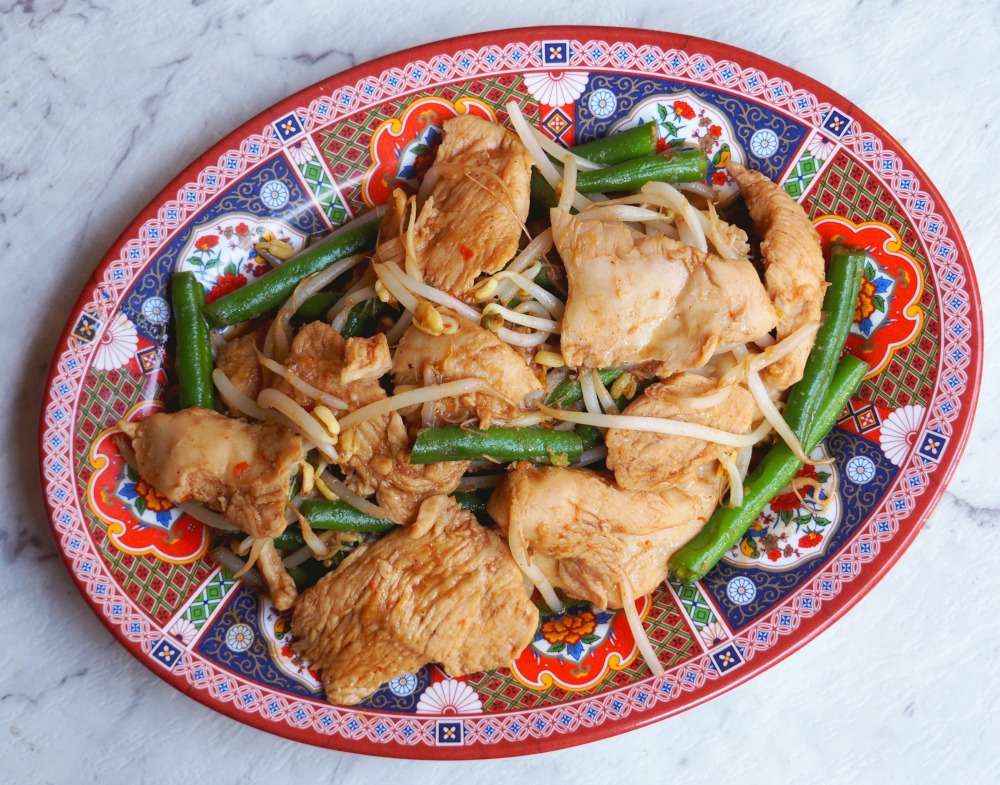 Other info
Prep Time: 20 minutes (plus marinating time) Cooking time: 15 minutes