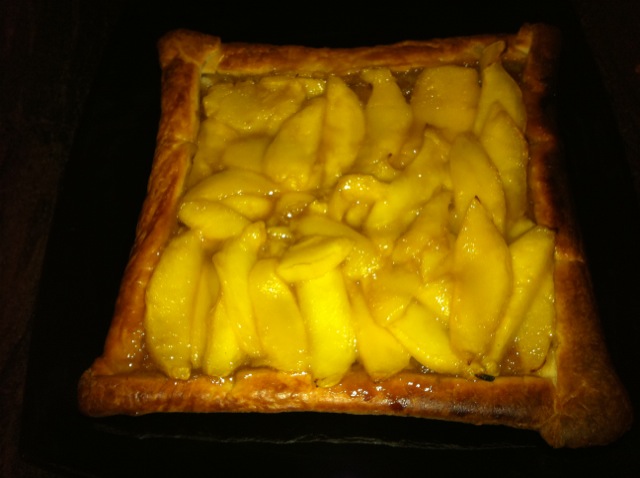 Serves 6
Ingredients
1 sheet puff pastry
20g butter
2 tablespoons brown sugar
2 medium mangoes, sliced thinly
How to
Preheat oven to 220 C/200 C fan forced.
Place pastry on baking tray lined with baking paper. Fold edges of pastry over to make 1cm border all the way around pastry. Prick pastry base with fork. Place another oven tray on top of pastry (this stops pastry from puffing up during baking); bake 10 minutes. Remove top tray from pastry
Meanwhile, combine butter and sugar in small saucepan; stir over low heat until smooth. Combine butter mixture and mango in medium bowl.
Top tart with mango mixture; bake about 10 minutes.
Other info
Prep and Cooking time: 30 minutes
Tip!  This mango tart is delicious and quick to whip up. You could replace the mango with a number of different seasonal fruits – try bananas, strawberries or mixed berries, sliced peaches, nectarines or apples.
Reference: The Australian Women's Weekly Just Four Ingredients Fast