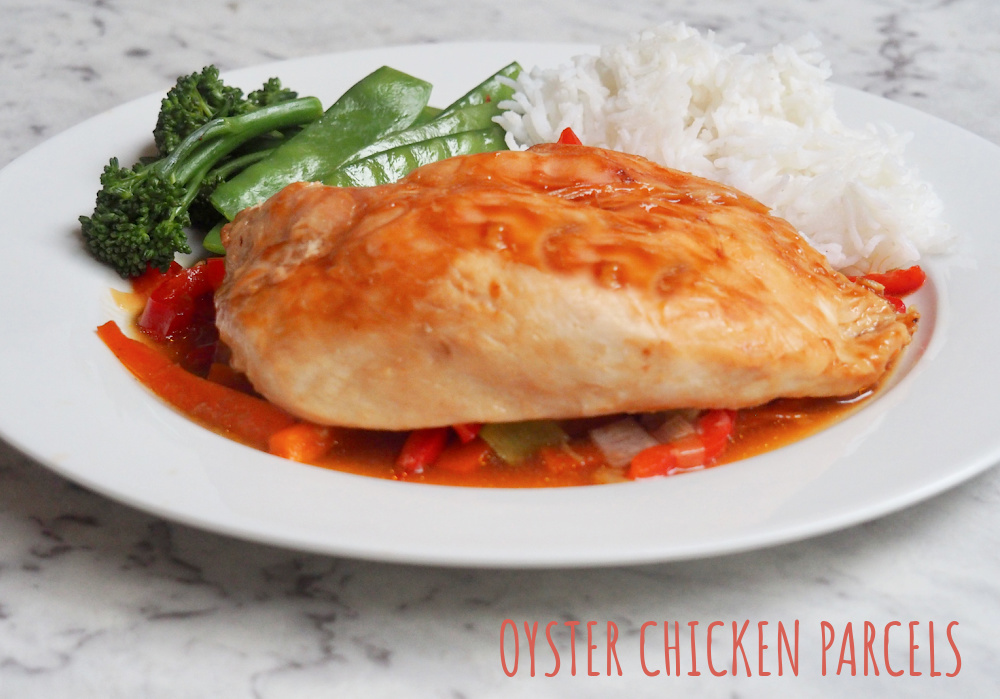 Chicken marinated in soy and oyster sauce and baked on a bed of veg in a paper parcel – so easy and so delicious.
This is one of those wonderful recipes that are so easy to throw together but turns out so fancy – making it easy enough for a moreish midweek meal but yet fancy and flavoursome enough to serve up if you're entertaining.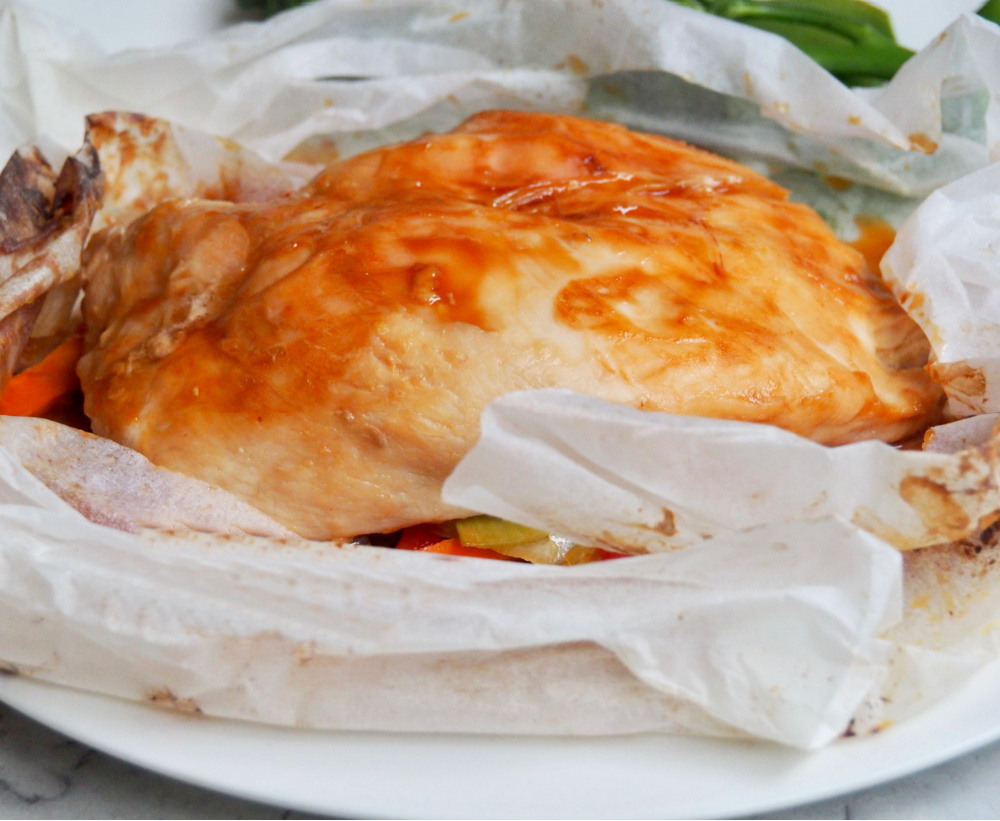 This recipe is a twist on an old Donna Hay recipe. When I came to give this recipe an extreme photographic makeover, I noticed the original recipe called for plum sauce and I also noticed that I didn't have any.
In the past, I would buy random ingredients even if I was going to use them once but these days I buy less random stuff and improvise with what ingredients I do have much more.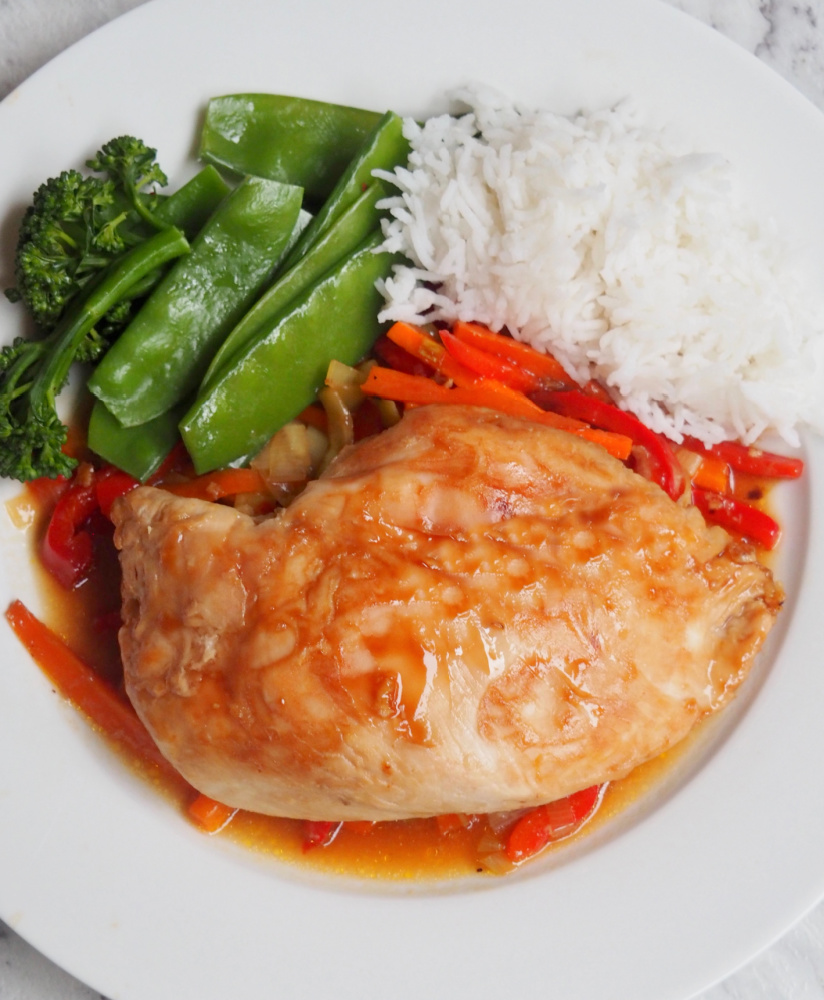 Oyster and soy sauce are two of my favourites and together they make the most delicious sauce – it's one of those that makes you want to lick the plate clean or at least wipe your finger in the residue or is it only me that likes to do that?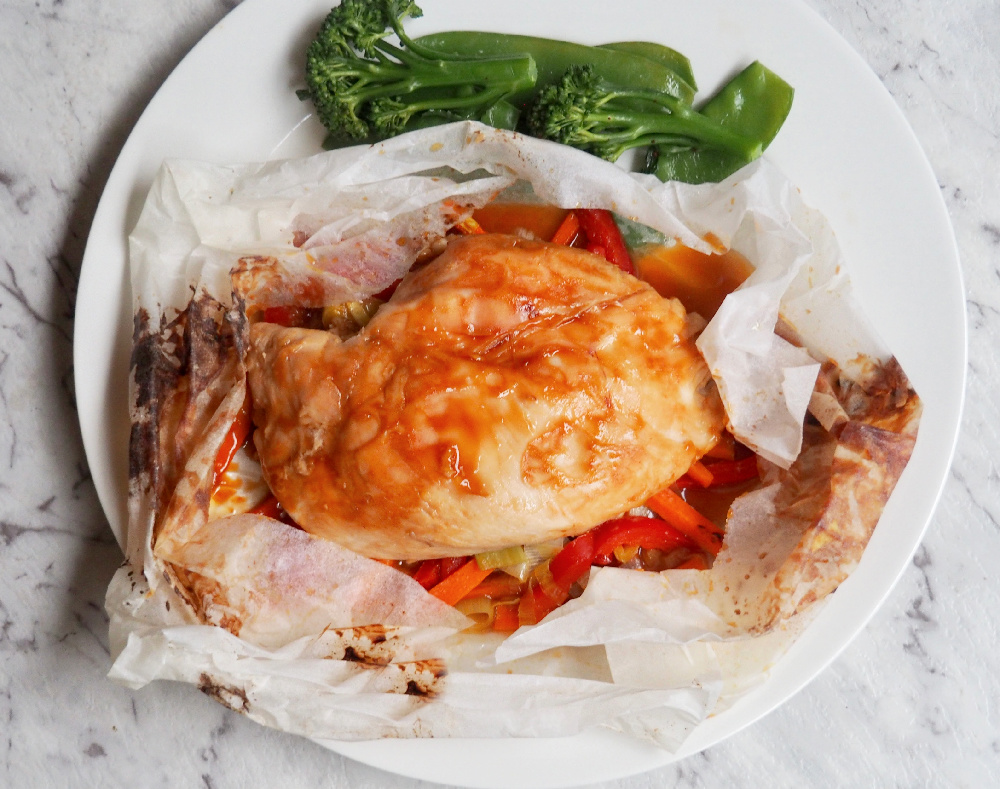 There are many advantages of cooking the chicken in a paper parcel but mostly I like it because it means less mess, less fuss and more flavour.
We are hungry hippos at dinner so like to serve this with steamed rice and some extra veg but honestly, this is pretty much an all-in-one dish, all you really need to serve it with is some steamed rice.
What are your favourite sauces? Do you like cooking in a parcel too?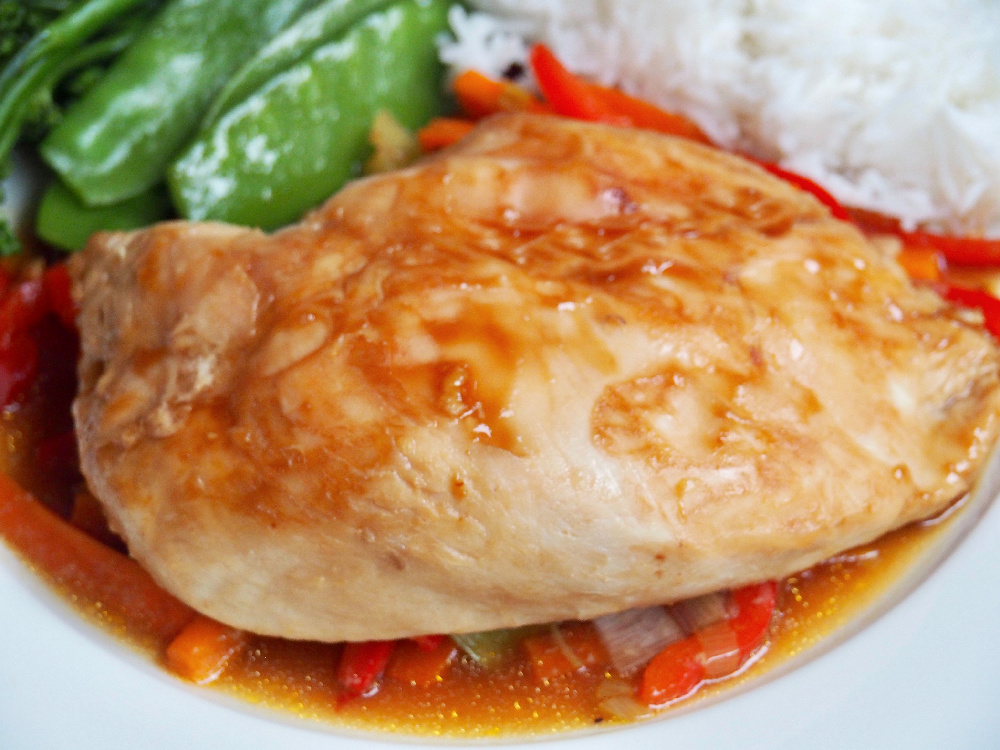 Serves 4
Ingredients
4 chicken breast fillets
2 tablespoons soy sauce
⅓ cup (80ml) oyster sauce
2 cloves garlic, crushed
2 carrots, peeled and cut into thin matchsticks
1 large red capsicum, seeds removed and sliced
1 leek, trimmed and sliced
1 tablespoon thinly sliced ginger
20g butter, melted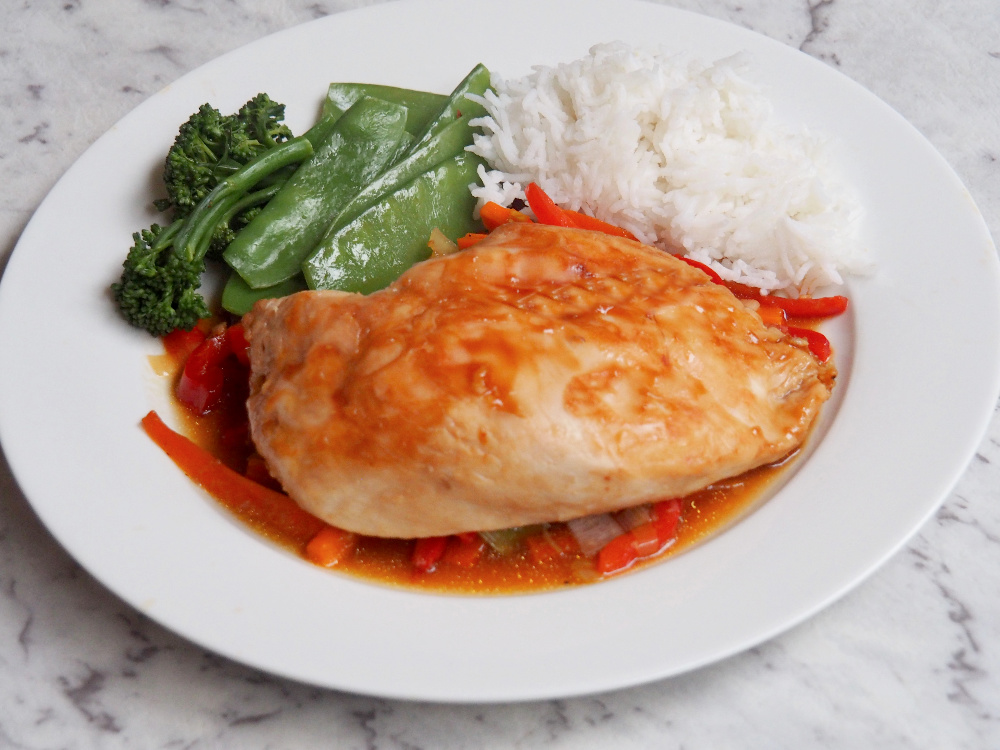 How to
Preheat oven to 180°C. If the breasts are very plump, place the breasts between 2 pieces of plastic wrap and give them a bash with a rolling pin to flatten them.
Place the chicken, soy, oyster sauce and garlic in a bowl and toss to coat. Set aside.
Place the carrot, capsicum, leek, ginger and butter in a bowl and toss to combine. Cut four 30cm x 40cm rectangles from baking paper. Divide the carrot mixture between the rectangles, top with the chicken and spoon over the marinade.
To make the paper parcels, wrap the paper across the chicken to enclose and fold over the ends. Place on a baking tray and bake for 20 minutes or until the chicken is cooked through.
Serve with steamed rice and some steamed greens if desired.